Compare Prices on your HVAC cooling service project
Get a free quote today and select the best deal!
The HVAC system in your home is a crucial component for improving indoor air quality. As such, ensuring that your heating and AC system runs smoothly throughout the year is advisable. However, it's important to note that most HVAC system issues and problems show up during summer and winter because this is the most taxing time for your heating or cooling system.
The best way to ensure your system's dependability during extreme temperatures is to perform regular seasonal maintenance. Though DIY maintenance appears to be less expensive and more convenient initially, it is best to avoid it. 
Having professional HVAC services providers work on your systems is preferable to subpar work done by amateurs. These professionals have years of experience inspecting, maintaining, repairing, and installing heating and air conditioning systems in residential and commercial settings. Here are some signs that you should contact a professional and some tips to keep in mind when choosing the right HVAC contractor for your home.
Signs You Need to Call HVAC Contractors
Most homeowners do not service their heating and cooling systems until it's too late. They wait until the HVAC system has broken down to call a professional HVAC technician. That's also the only time they take to investigate their heating AC status. Before failing, the AC unit will signal several red flags. The best action is to contact trusted HVAC contractors to investigate these potential issues. It could mean the difference between a minor issue and a significant problem with your HVAC system. These red flags include
The interior atmosphere is too hot or too cold.

Inadequate airflow.

Weird smells, especially near the furnace.

Weird and unnatural sounds coming from your AC unit.

Frequent temperature change.

Abnormal leakage or problems with excess condensations.
8 Useful Tips for Choosing HVAC Contractors
There is a big pool of professionals, and choosing the right HVAC contractor can be daunting. Read the tips below to develop a knack for finding only the experts.
Go Local
When choosing the right HVAC contractor, it is advisable to go local. Many HVAC contractors have branches in various geographical regions around the world. They do not have quality consistency. That's because there is a geographical difference between the headquarters and multiple locations. They create a budget, set goals, and select who to hire or fire based on memo filters and reports. Hiring local air conditioning services means that your contractor operates within your community. Local HVAC contractors are knowledgeable about the area's climatic conditions. They also offer client-focused solutions to make your HVAC system more efficient.
Seek Referrals
Word-of-mouth recommendations are often reliable, a tried-and-true method of choosing the right HVAC contractor. Find friends and relatives who've worked with an HVAC company and ask about their experience with the services. Most people are ready and glad to share their testimonials. Asking for referrals can also give you peace of mind when choosing the right HVAC contractor. When you're working with a contractor recommended by someone you trust, you can be confident that you're getting quality workmanship.
Also, referrals can help ensure that you're getting a fair price. By speaking with multiple people who have used the same contractor, you can understand what a reasonable price for the work should be. Finally, referrals can help you find a contractor who fits your specific needs well. You can learn about well-suited contractors to handle your project by talking to people who have had similar experiences.
Research Online
Several online platforms offer consumer reviews on various HVAC companies. For instance, some companies provide excellent customer testimonials. They tell you more about a company's service quality level. Also, check the Better Business Bureau (BBB). A company's online presence and profile are a great resource as it rates HVAC contractors based on how they handle client complaints. Researching online also gives you an overview of the different contractors in your area, which is a great help in choosing the right HVAC contractor. You can read customer reviews, compare prices, and get a feel for each company's business approach, helping you narrow down your options.
Online research also ensures you get the best possible value for your money. Many contractors charge very high prices, but that doesn't mean they're the best choice for your project. By doing your research, you can find a contractor who will give you the quality workmanship you need at a price that fits your budget.

Request a Home Visit
Reputable air conditioning companies offer home visits. They will deploy their HVAC professionals to visit your home and inspect the heating and AC unit. Doing that enables them to understand the issues. They can then develop the proper repair procedures.
Moreover, they should also have a high level of hygiene, tidying up the place after repairs. That is why it is always a good idea to request a home visit when choosing the right HVAC contractor, where they can assess your needs in person. They then provide a more accurate estimate of the project's cost. Home visits also give the contractor a better feel for your home and your family's needs and provide you with a more personalized service.
Avoid the Lowest Bidders
It is okay to be budget-oriented, but the lowest bidder isn't always the right call when choosing the right HVAC contractor. When it comes to your HVAC system, you want to ensure that you're getting the best possible service,  and sometimes, that means avoiding the lowest bidders. 
There are a few reasons why choosing the cheapest option for your HVAC contractor is not a good idea. For one, they may not have the experience or qualifications to do a good job. Additionally, they may cut corners to save money, which could cost you more in the long run. It's important to remember that your HVAC system is a significant investment, so you want to make sure that it's properly cared for. That means working with a qualified, experienced contractor who will do the job right the first time. 
Even if it costs a little bit more upfront, it'll be worth it in the long run. Paying a little more means you get quality equipment and solutions. Usually, a high-price company tells a lot about several aspects of a company. These include scheduled vocational training, quality equipment, and top-tier maintenance packages.
Verify their Credentials
When choosing the right HVAC contractor, it is always a good idea to verify their credentials. This ensures that you are working with a qualified and reputable company. Check whether your prospective HVAC contractor has a license. They should also have liability insurance and a workers' compensation scheme. They should produce these documents upon request. Such paperwork shows their commitment to providing quality services. It cushions homeowners from incurring health expenses in case of work-related injuries. 
There are a few different ways to do this. First, you can check with the Better Business Bureau (BBB) to see if any complaints have been filed against the company. You can also ask for references from the contractor themselves. Finally, you can check online reviews to see what others have said about their experience with the company. By taking the time to verify the credentials of your HVAC contractor, you can be sure that you are working with a reputable and qualified company. This will give you peace of mind and ensure that your HVAC system is in good hands.
Years of Experience
You can never go wrong with tried-and-tested industry veterans. When choosing the right HVAC contractor, it pays to choose HVAC professionals who've been in the industry for many years. Remember, experience gives brand credibility. The more experience a contractor has, the more likely they will be familiar with various HVAC systems and issues. They'll also be better equipped to handle any potential problems that may arise during the course of a project. 
Furthermore, experienced contractors usually better understand local building codes and regulations. This means they can ensure that your HVAC system is installed correctly and complies with all applicable laws.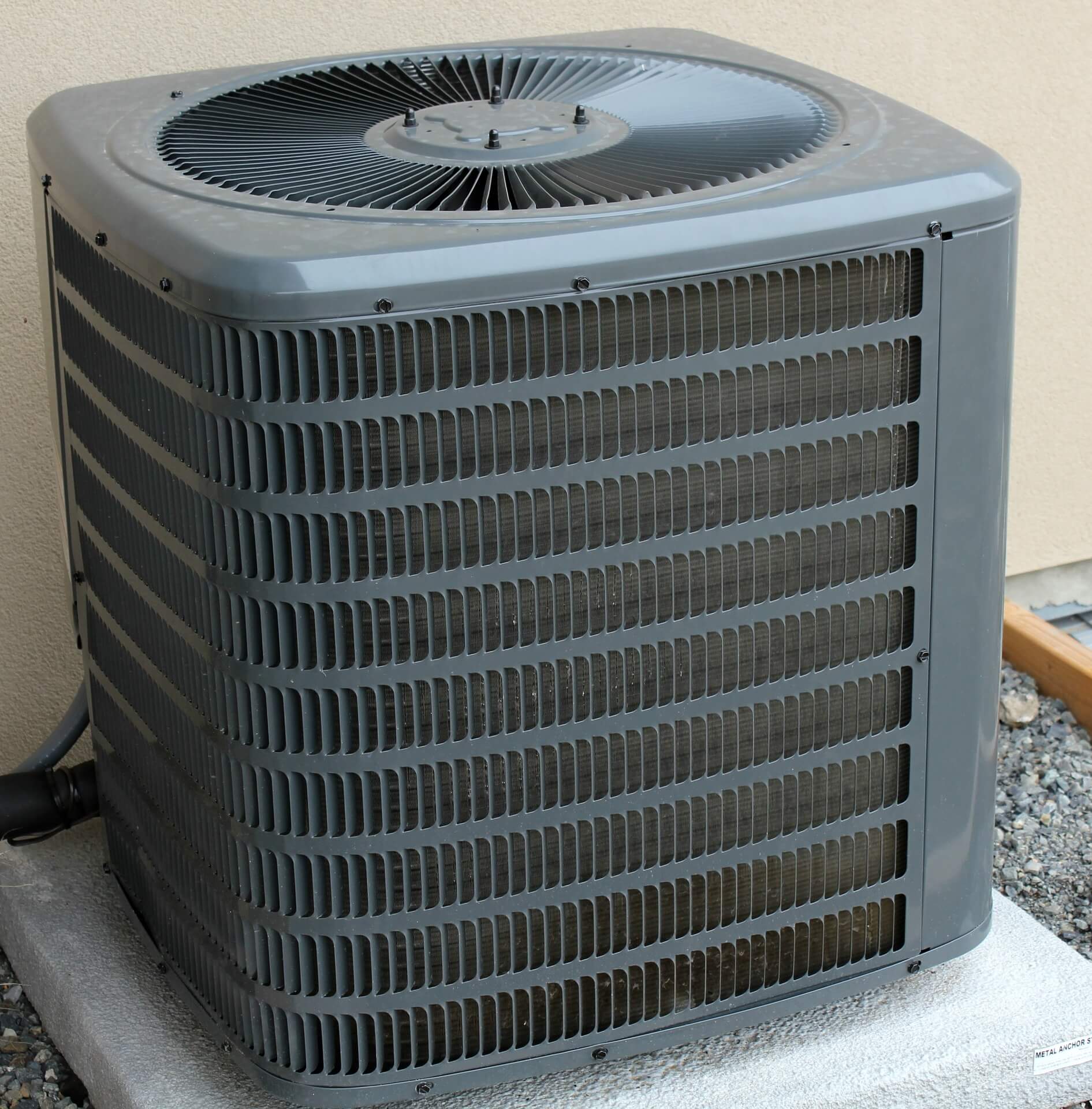 Ongoing Vocational Training
Continuing education and professional development may not always be necessary for all contractors, but they are essential for those in the HVAC industry. The technology in this field is always changing, and new products and methods are constantly being introduced. To keep up with these changes, contractors need to be able to access ongoing training and education.
HVAC contractors with ongoing training help them keep up with the latest technology and advances in the field. This allows them to provide their customers with the most up-to-date services possible. Second, ongoing training allows contractors to improve their skills and knowledge. This can lead to better customer service and more satisfied customers. Finally, ongoing training can help contractors stay current on industry trends and changes. This helps them be prepared for the future and helps them adapt to new situations quickly.
Don't Settle For Less— Go With the Pros
When choosing the right HVAC contractor, you must go to trusted and well-vetted professionals to ensure your system is functioning correctly and efficiently. Professionals have the knowledge and experience to properly service your HVAC system, which can save you money in the long run. 
In addition, your HVAC system is a complex piece of machinery, and it is important to ensure proper maintenance to avoid costly repairs or replacements. A professional HVAC technician can inspect your system and make the necessary adjustments or repairs. These steps prolong the life of your HVAC system and keep it running smoothly for years to come. Regular HVAC maintenance is a wise decision that can save you money and ensure your home or office is comfortable all year long.
Compare Prices on your HVAC cooling service project
Get a free quote today and select the best deal!