Professional Roofing Contractors You Can Trust
Need a professional roofer? Contact HELLOPROJECT for certified roof installation and repair. We will find for you the best professional roofing contractor that matches all your roofing needs.
Get Started
Several factors are considered during roofing installation, repair, or replacements. It is essential to hire professional roofing contractors to make sure quality solutions and quick, impressive outcomes.
The roofing on your residential or commercial property has an expected lifespan. If you haven't replaced your old roof recently, then a time will come when it will need a replacement. Because most homeowners associate roofing projects to be expensive [true to some], most of them turn to roofing solutions that fit their budget with the least hassle. That the reason why HelloProject was formed: To provide a concierge site where homeowners could find reputable and professional contractors for any home improvement project.
At HelloProject, we strive to make sure that our consumers' needs are met. We partner only with experienced, licensed, bonded, and insured roofing contractors. Therefore, they are dedicated to providing high-quality roofing solutions, whether your home has asphalt shingleor energy-efficient, water-resistant roofing.
Get a Free Quote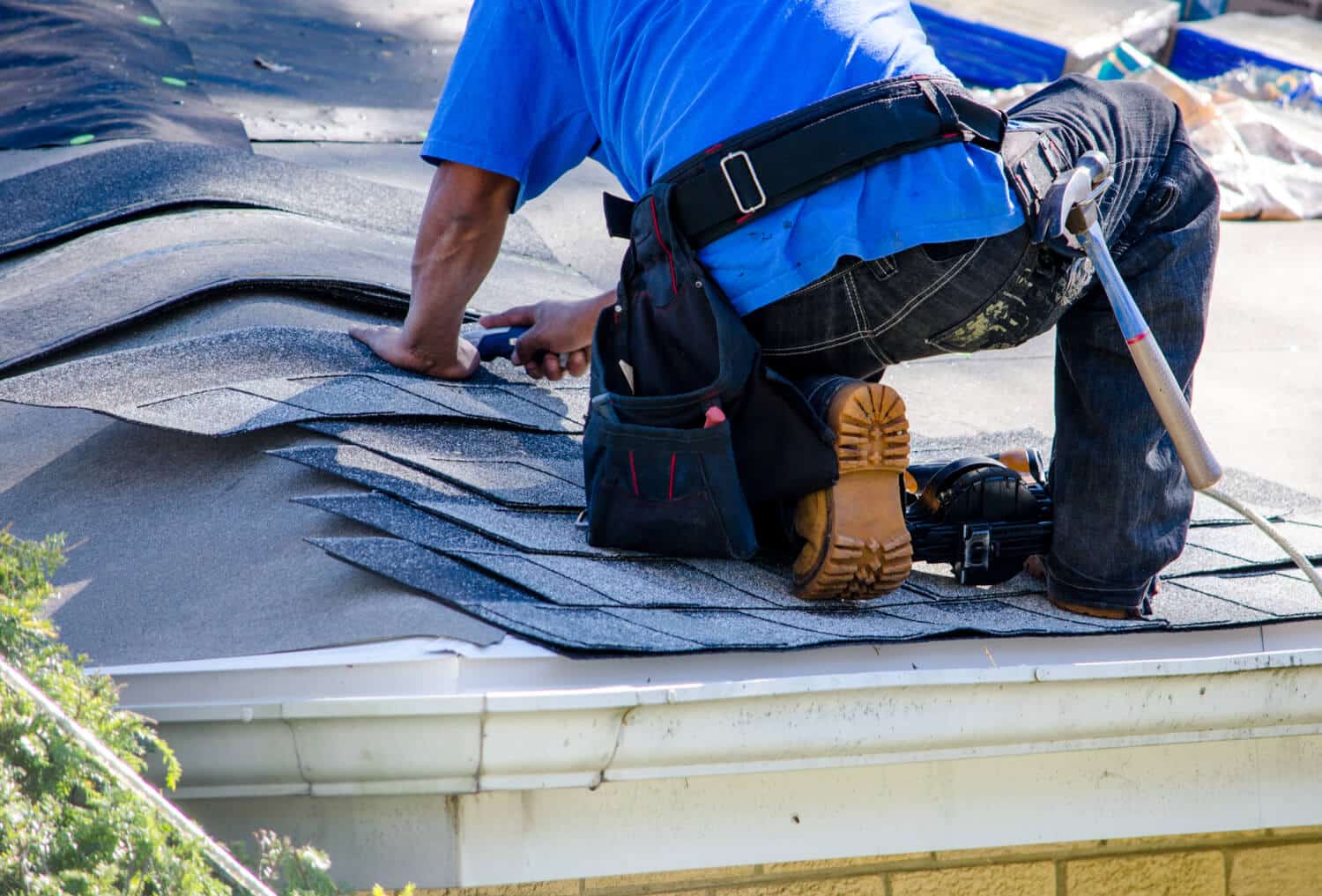 Finding You The Right Contractor
If you'd like to replace your roof on a budget, you can do that by hiring one of our certified roofing contractors. We only link homeowners to trusted and transparent roofing companies that are capable of working with the consumer to achieve the best pricing. Our professional roofers will calculate the estimates on your behalf while noting the areas where you stand a chance of saving money. They also have the knack of procuring the best-in-class roofing materials at discounted prices. When calculating the quote, they will also include a material guarantee to detail the breakdown of the budget and the resultant amount.  They do that without exaggerating the price or including any fleecing additions.
Why Partner with Our Roofing Contractors?
Our independent network of professional roofing contractors comprises both full-service and mid-sized roofing companies that specialize in a range of roofing solutions, whether the project involves installations, repairs, preventative maintenance, or complete roof overhaul. They have qualified teams of professional roofers who are ready to provide the quality guarantee, regardless of the roofing material or the design. We assess the reputation and service excellence of each contractor to make sure we pair homeowners with roofing professionals with whom they can build long-lasting business relationships.
Get a Free Quote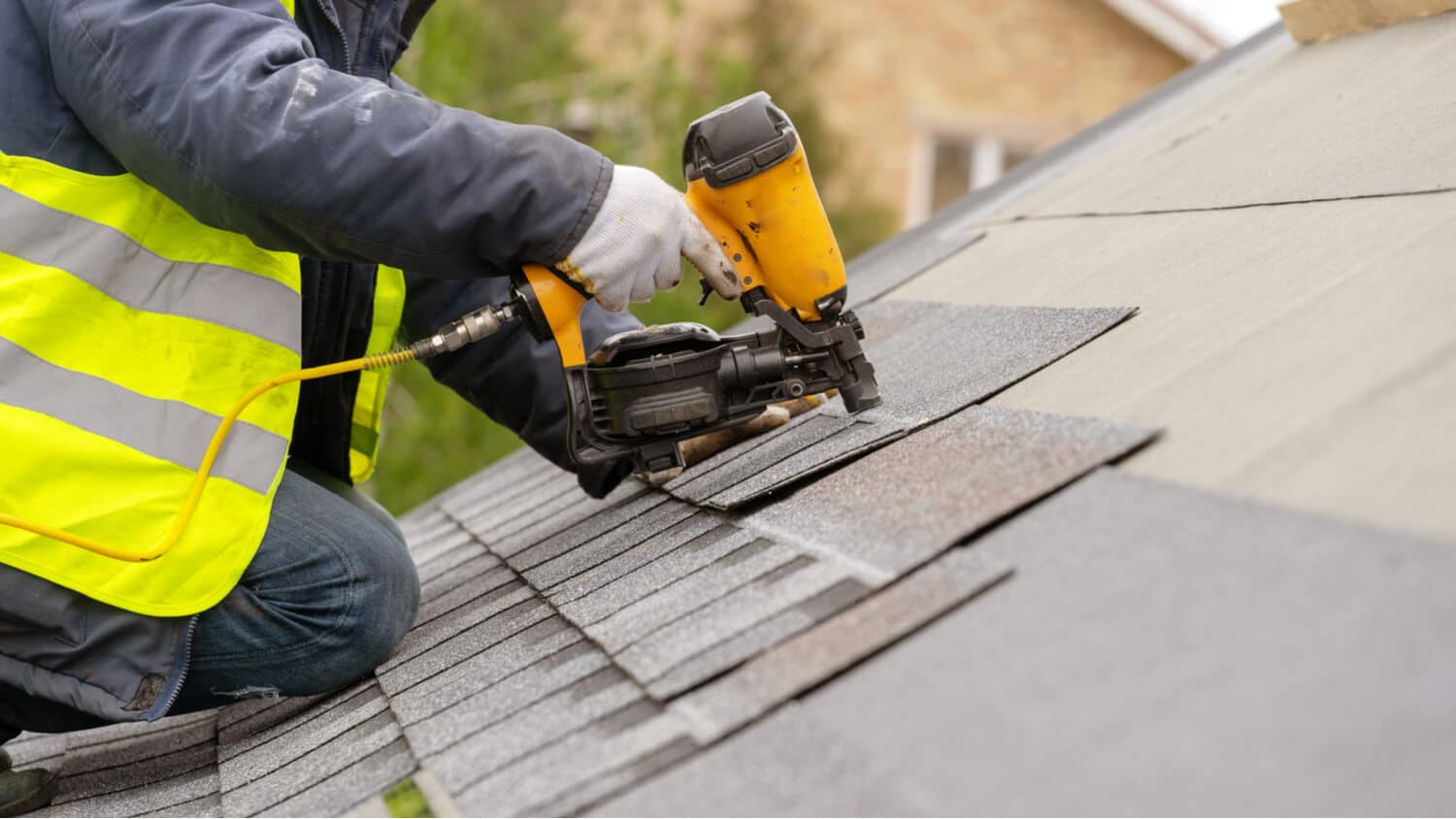 You can count on our expert contractors to provide quick results with quality workmanship. We understand that it is challenging for you to spare the time to oversee the entire project due to time constraints. Every roofing company at HelloProject hires skilled roofers who replace, repair or install roofing within the predetermined timeline. Therefore, you can enjoy the service of your new roof immediately they are done working.
One thing that we pride ourselves in and inspires us to do what we do is the level of satisfaction homeowners express after working with our contractors. We are focused on strengthening our relationship with you because it is the best practice. Our promise to you keeps us on toes. We will first listen to your needs before we look for the right roofing contractor for you. Resultantly, you find a professional roofer who can provide top-tier roofing solutions while confirming themselves to your budget.
Get a Free Quote