The kitchen is one of the most favorite rooms in your home. If you love homemade meals, then you are likely to frequent it several times a day. Imagine if it's dingy, with old peeling cabinets and cracked tiles. You might not even want to fetch a cup of water from there. By breathing new life into your kitchen with one of the modern kitchen designs, you significantly impact its appeal, improve its functionality and even increase the home's value in general.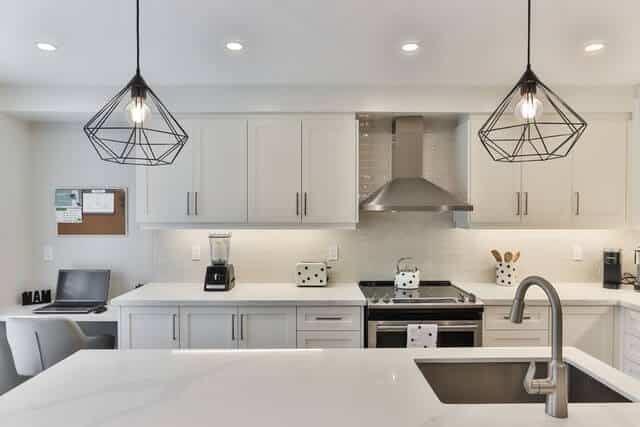 There are many modern kitchen designs you can implement to improve your kitchen's functionality and style. Modern kitchen design ideas are all about creating a refined, functional, clean, and calming atmosphere. Kitchen upgrades also allow you to put a personal signature and style.
Let's Get Your Project Done Right
We match you with the perfect home improvement contractor
1. Color-Pop Kitchen Cabinetry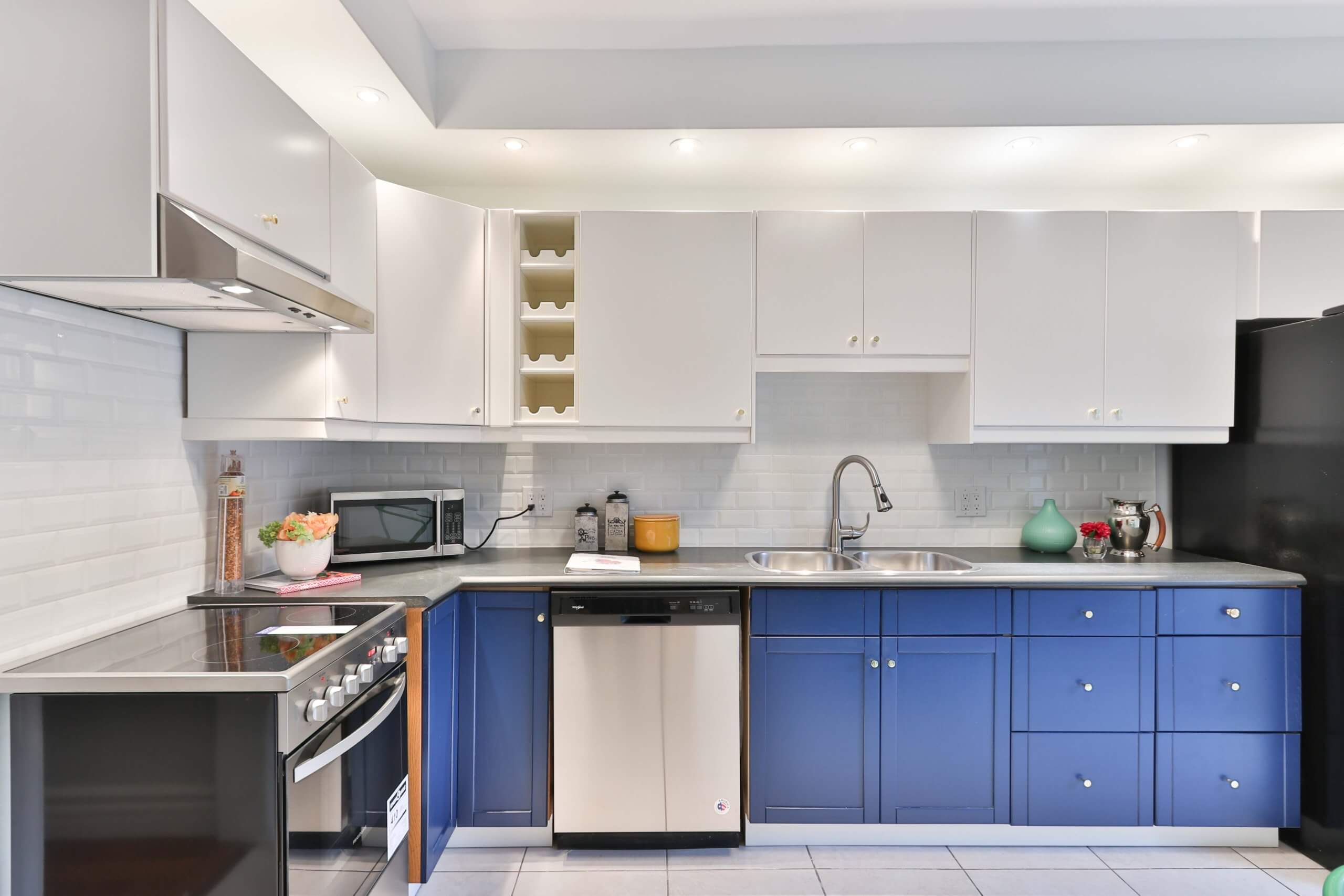 Unless your cabinets are made of high-end, fine wood graining [which you wouldn't want to ruin with colored paint], you can transform your kitchen into an attractive space by painting the cabinets boldly. For instance, you can go for natural wood shelves and mix the color perfectly with gold kitchen hardware to achieve that modern atmosphere that has eluded you for years.
2. Let Natural Light In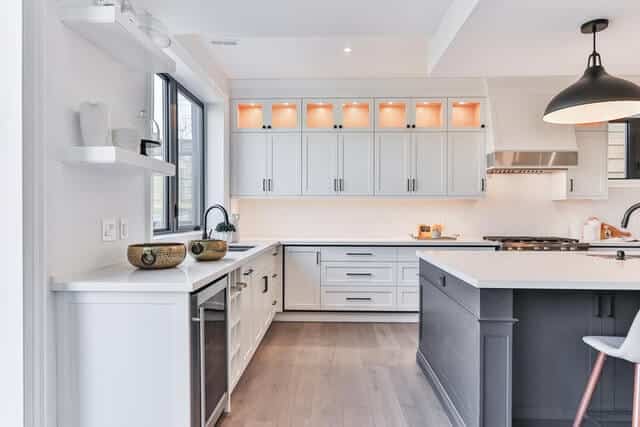 While most people downplay natural light when remodeling the kitchen, it can improve your kitchen's style and functionality. One of the genius and creative kitchen ideas is to have ceiling-to-floor glass walls that face the counter. Alternatively, you can have strategically placed large windows for sufficient lighting. The only secret is to focus on small details such as graphic fixtures and clean, precision lines.
3. Moody Accessories for A Contemporary Kitchen Design
To effectively transform your kitchen with moody accents, it would be best to choose elements with masculine details. For instance, the combination of leather stools and a beautiful pendant light is a versatile and eye-catching idea. Blend that with a black island and bright, white cabinetry, and you'll boast one of the modern kitchen designs in 2020. Besides, it's easy to pull that off.
Ready To Get Started?
Get connected with the perfect contractor, for free!
4. Warm Up the Kitchen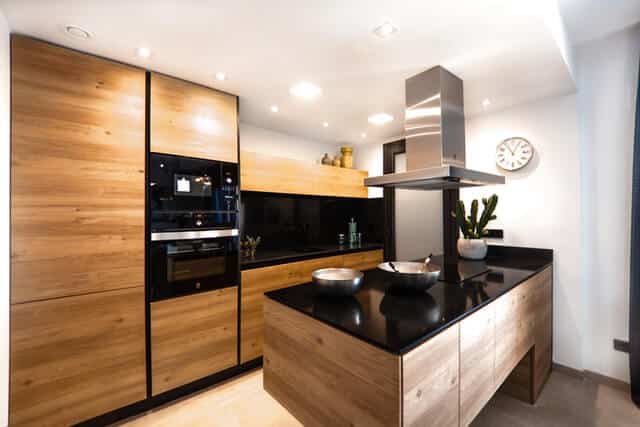 A simple way of creating a warming effect in the kitchen is to use smooth, warm chocolate-colored hard-surface wall materials. This design works for a monochromatic setup with easy transitions from one surface to another. You can also let in natural light to complement the design and create a cozy and relaxed atmosphere.
5. Vibrant Checkers
A simple black and white is not something a homeowner would choose for a kitchen, but creativity with the classical checkers' floor design can enhance your kitchen's visual appeal. It also helps to consult professional home remodeling contractors about the black-and-white tile pattern that can bring a cheerful character to the room.
Adding a funky light and white walls and cabinetry complements the floor excellently. Anyone will love spending time in your kitchen.
6. Make Everything Disappear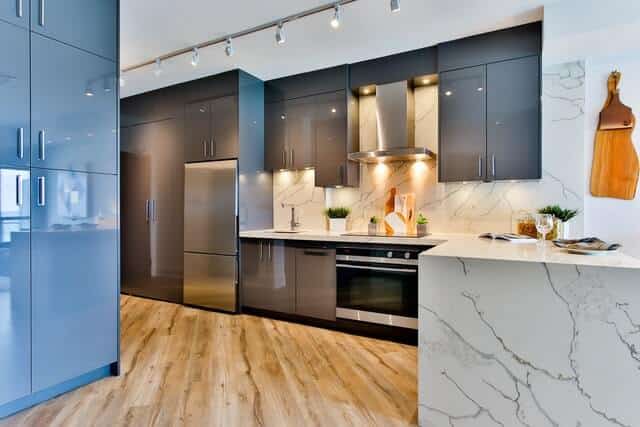 The kitchen is often located next to the living and dining rooms. That said, you must come up with clean, clutter-less kitchen designs. One surefire means of achieving a clutter-free kitchen without compromising the style is to paint the walls and cabinets white and eliminate any hardware on the surfaces.
For a little contrast, add red dining chairs and a bold table. Such colorful elements get shine in the foreground and break the monochrome effect.
7. A Farmhouse Atmosphere
Just because the word "farmhouse" is mentioned does not mean that your kitchen can't have a modern feel. You can have ranch-inspired kitchen furniture and still have fun with different kitchen design ideas. However, you need to eliminate clutter and focus on clean and sleek lines to bring out the desired contemporary character.
Is your kitchen feeling dated? HelloProject can help you do that. We can match you with the perfect home improvement contractor. Contact HelloProject today, or fill out a simple online form and embark on a project that will contemporize your space and give it a subtle elegance that will never go out of style.