Compare Prices on Your Bathroom Project
Get free quotes today and select the best deal!
Let's start by stating the obvious: The bathroom is an integral part of your home.
Firstly, it's a place for hygiene and personal care. A well-ventilated bathroom is essential for maintaining good health and well-being. Secondly, it's a place of relaxation and refuge where one can take time for themselves and unwind after a hard day's work. Lastly, it allows the expression of one's style and personality to visitors and friends. Various fixtures and finishes — vintage pieces, modern fixtures, minimalistic designs, and other luxurious decorations — can transform a bathroom into a unique and inviting space.
Creating a bathroom that complements your home is essential. With thoughtful design, they can be both functional and beautiful. Maintaining it also entails more than just keeping it clean. Your bathroom should reflect your personality and style while being functional and comfortable. After all, remodeling your bathroom can increase the value of your home, improve its aesthetics, and, most importantly, increase safety and convenience. Undoubtedly, a full bathroom renovation is an investment in your home's value and a way to increase its longevity. A comfortable, convenient, and aesthetically pleasing bathroom can improve your and your loved ones' quality of life.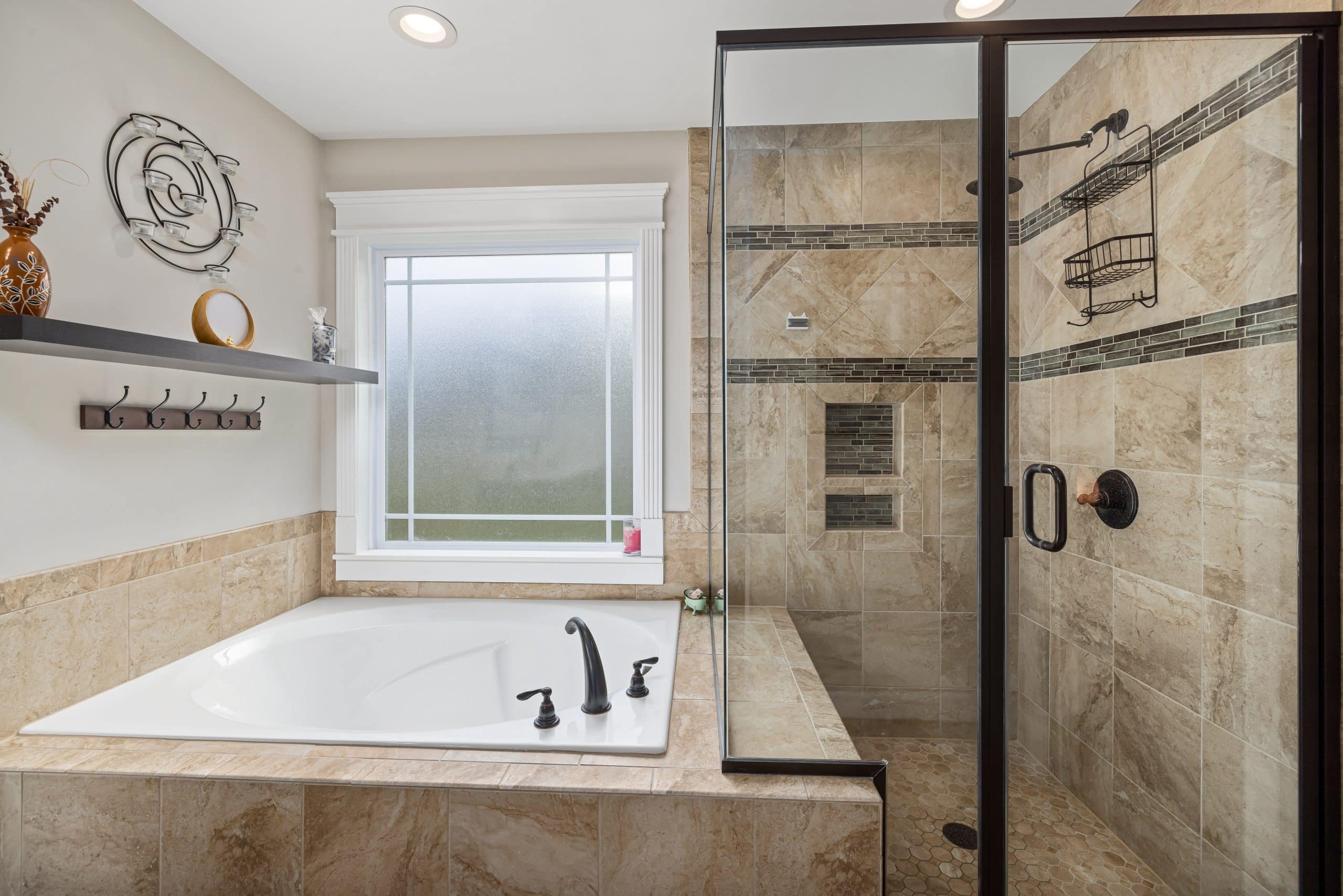 Compare Prices on Your Bathroom Project
Get free quotes today and select the best deal!
Why Do You Need to Remodel Your Bathroom?
Whether you're looking to increase comfort, create more space, or simply improve its look, remodeling your bathroom will allow you to create a functional and stylish sanctuary in your home with careful thought and good design choices. Proper planning can turn your bathroom into an investment that pays off for years. Here are five reasons why you should consider remodeling your bathroom.
Better Cost-Efficiency
A remodeled bathroom can help save money on water and energy costs. You can reduce water consumption and utility costs by updating fixtures, replacing outdated tiles, or installing more efficient appliances. You can choose materials and finishes that will last longer than cheaper options.
Increased Safety
Designing a bathroom with grab bars and replacing tiles with non-slippery ones can help improve safety for all family members. These modifications are significant for seniors or those with disabilities or mobility issues. Young children, who are not always aware of potential risks in the bathroom, also benefit from it.
Improved Comfort
Sometimes, a full bathroom remodeling is necessary to ensure the space serves its purpose. Updating your bathroom can make it more comfortable by adding elements such as a heated floor or towel rack. You can also upgrade the fixtures to improve the water temperature and pressure in the shower or bathtub. You should also consider how long someone might spend in the bathroom, where they need access to fixtures, and ensuring enough natural light are all essential elements to keep in mind.
More Space
Installing shelves, drawers, and cabinets help increase storage space and reduce clutter. Additional features like a towel warmer or a linen closet help, too. Moreover, a larger bathroom can provide more comfort and space for multiple people to use the facilities simultaneously.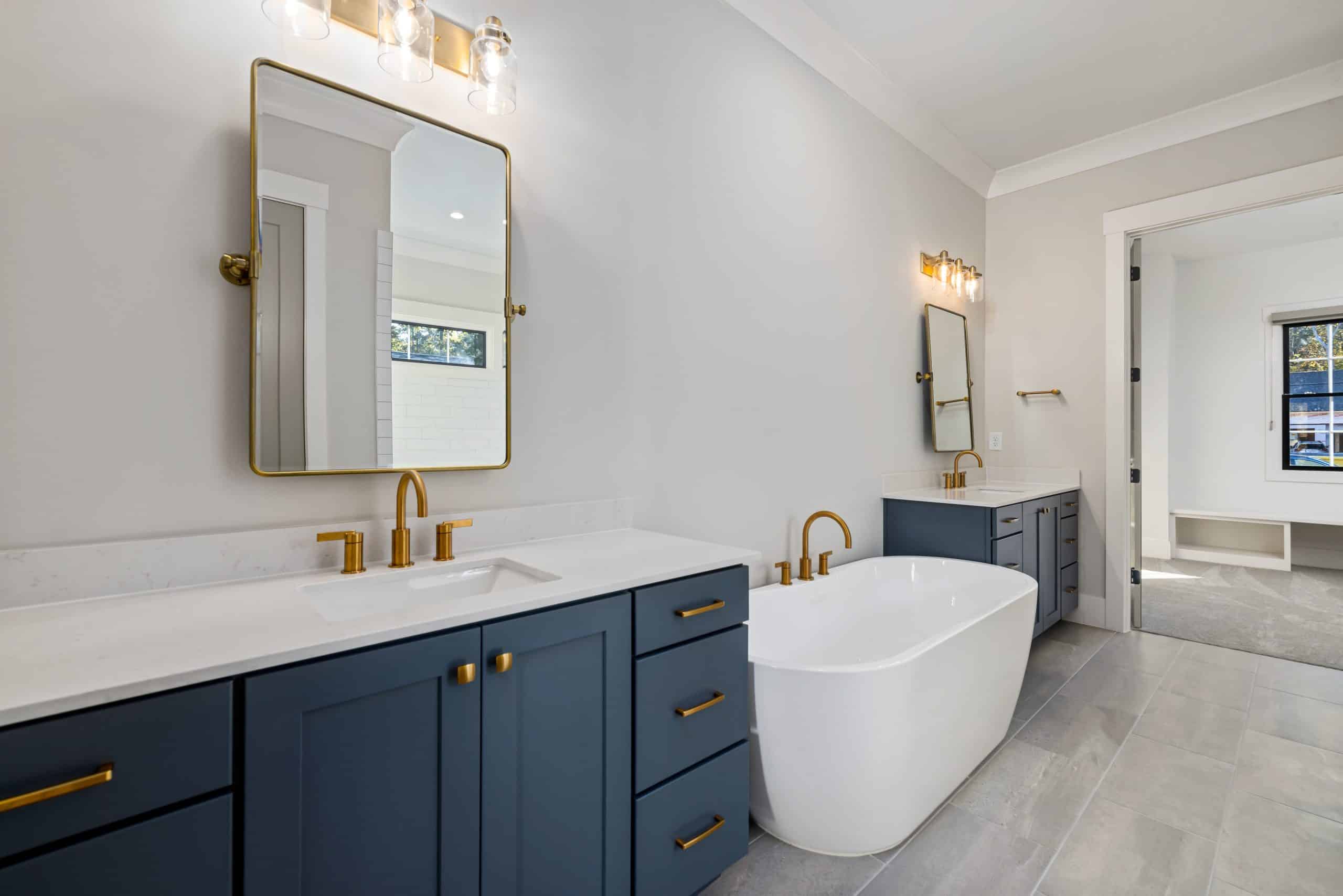 Increased Aesthetics
Bathroom improvements also increase their aesthetics. Updating fixtures and adding accessories like rugs, art pieces, and even plant life can create a more visually inviting environment. A well-designed bathroom can even become the focal point of your home.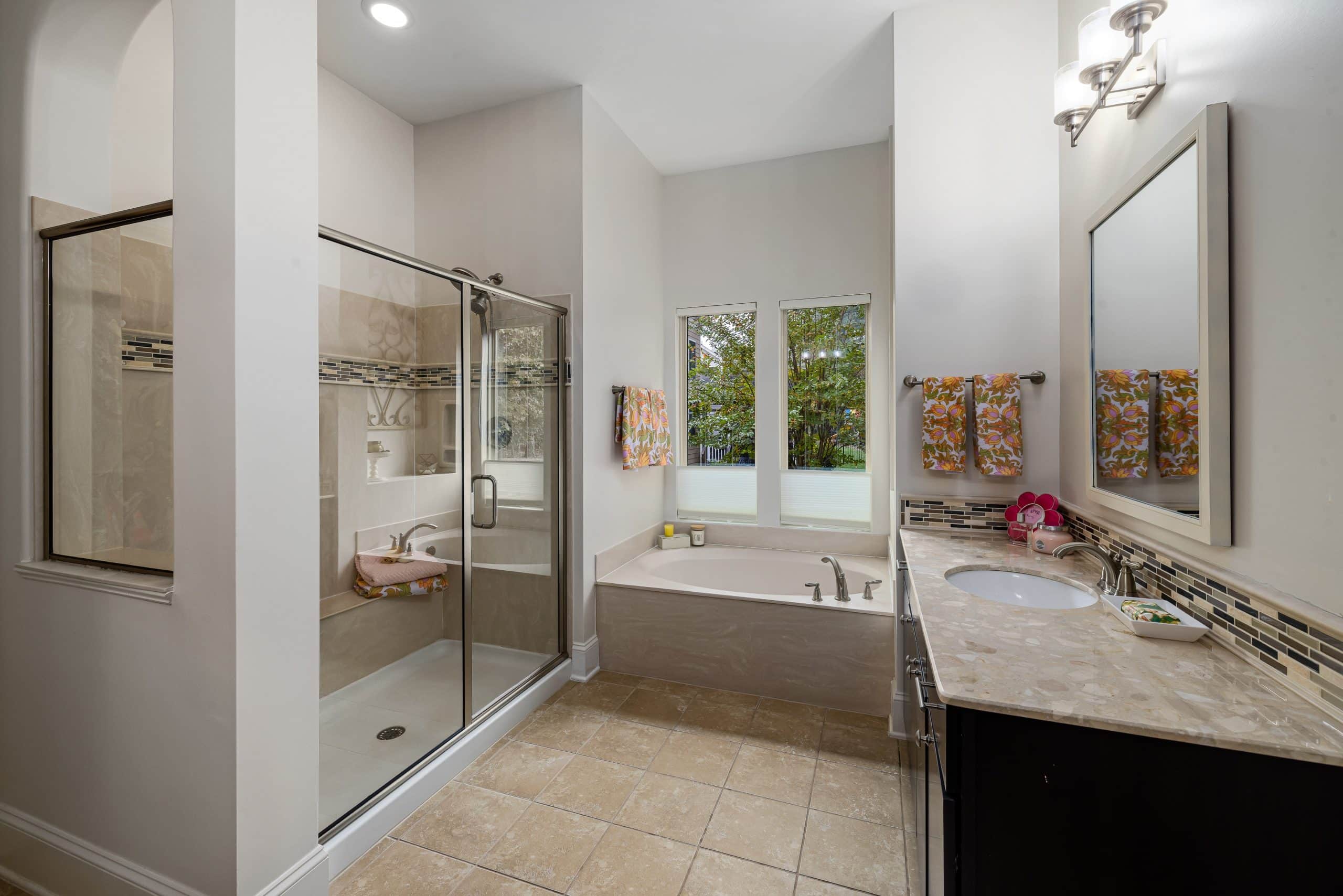 Compare Prices on Your Bathroom Project
Get free quotes today and select the best deal!
Bathroom Remodeling and Improvement Ideas
It is important to consider all available options before deciding on the best approach for your project. There are many ways to breathe new life into your bathroom – from simple updates like replacing fixtures to a full-scale remodel. Let's explore some of the most popular remodeling and improvement ideas and advice for making decisions and staying within your budget.
Upgrade Flooring
A flooring upgrade dramatically improves the overall look and feel of the space when remodeling your bathroom, but practicality should be a top priority. Factors like the type of material, price range, and intended use should all be considered. Popular bathroom flooring materials include ceramic and porcelain tile, vinyl, laminate, and luxury vinyl tile. Each material has its benefits and drawbacks, so it's essential to research each option thoroughly before deciding.
No matter what type of flooring you choose, professional installation is highly recommended to ensure a proper fit and long-lasting durability. A high-quality, adequately installed bathroom floor enhances your bathroom's beauty. It can provide years of use and satisfaction, too.
Add Shower Enclosures
When you upgrade your shower, choosing the proper enclosure is key. Consider size, shape, materials, and installation type. Find the perfect size and shape to fit your space – from small corner units to large walk-in units.
For materials, choose between glass, acrylic, or metal. Glass is popular because it looks modern and luxurious. Acrylic, however, is a more affordable option but is not as durable as glass or metal and can become cloudy over time.
Finally, consider the type of installation you want for your shower enclosure. A framed enclosure is a traditional option, requires minimal maintenance, and offers the most stability. On the other hand, a frameless one is more modern and provides a sleek, contemporary look with minimal visible hardware. Whichever option you choose, ensure maximum protection from water damage.
Add More and Upgrade Existing Fixtures and Furniture
Adding and upgrading your fixtures and furniture is a great way of remodeling your bathroom. They make the space more modern, inviting, and functional at the same time.
Showerheads — Upgrade to a rainfall showerhead to create a spa-like experience, or opt for multiple showerheads in different positions for convenience.
Bathtubs — Consider an oversized bathtub to add more luxury, or choose a smaller one to save space.
Toilets — Replace your outdated toilet with a more energy-efficient and eco-friendly model.
Vanities — Upgrade your vanity to a double sink with extra counter space or install a wall-mounted vanity to create an open and clean look.
Lighting — Install chic lighting fixtures to brighten the room and add drama.
Storage — Add extra storage options to keep your bathroom clutter-free. Consider shelves, baskets, and cabinets.
By incorporating these fixtures and furniture upgrades, you'll be able to transform your bathroom into a stylish oasis. Replacing outdated fixtures with new, modern designs can also help keep your bathroom up to date and allow you to add personal touches, like changing the vanity or adding storage cabinets.
Overhaul Plumbing Systems
Another essential aspect of remodeling your bathroom is the plumbing.
Overhauling old plumbing can help you avoid costly repairs and improve your home's energy efficiency. Existing pipes may be corroded, cracked, or blocked and unable to cope with the demands of modern water systems. It can cause leaks, increased water pressure, and even water damage. If left unchecked, this can lead to costly repairs and replacements and even health risks due to water supply contamination.
Properly functioning plumbing helps maintain proper hygiene in your home. Investing in quality plumbing systems ensures that your bathroom is comfortable, safe, and energy-efficient.
Invest in Smart Technology
Adding smart technology to your bathroom remodel is a great way to make your space more efficient, user-friendly, and modern. Smart technology includes motion-activated faucets, toilets, and digital systems that integrate with other functions, like home automation. Here are some smart technologies you can use when remodeling your bathroom.
Smart showers — Allow for temperature control and the ability to customize your shower experience.
Smart mirrors — Provides information, like weather forecasts and traffic updates, while you get ready.
Smart lighting — Can be programmed to adjust the brightness and color of the lights depending on your needs.
Smart locks — Gives you ultimate control over the security of your bathroom.
Smart speakers — Access music, podcasts, and more while you're in the shower or going through your daily routine.
Incorporating smart technology in your bathroom adds convenience, comfort, and luxury. With the right smart technology in place, you can create a bathroom that is truly fit for the future.
Improve Overall Ambiance
A good ambiance in the bathroom is essential for relaxation and comfort, allowing you to unwind after a long day.  When remodeling your bathroom, it must provide a calming atmosphere when you want to take a soothing bath or shower, making the bathroom an inviting space for you and your guests. Create an atmosphere that enhances the existing design with the help of simple upgrades – new lighting fixtures, replacing outdated flooring, or new accessories.
You can also consider decorative elements such as a statement wall art piece or bold wallpaper to add color and texture to the room. A few plants or flowers can also help create a natural, calming atmosphere. Other popular bathroom designs include cozy rugs, towel warmers, and other luxurious pieces that set a theme.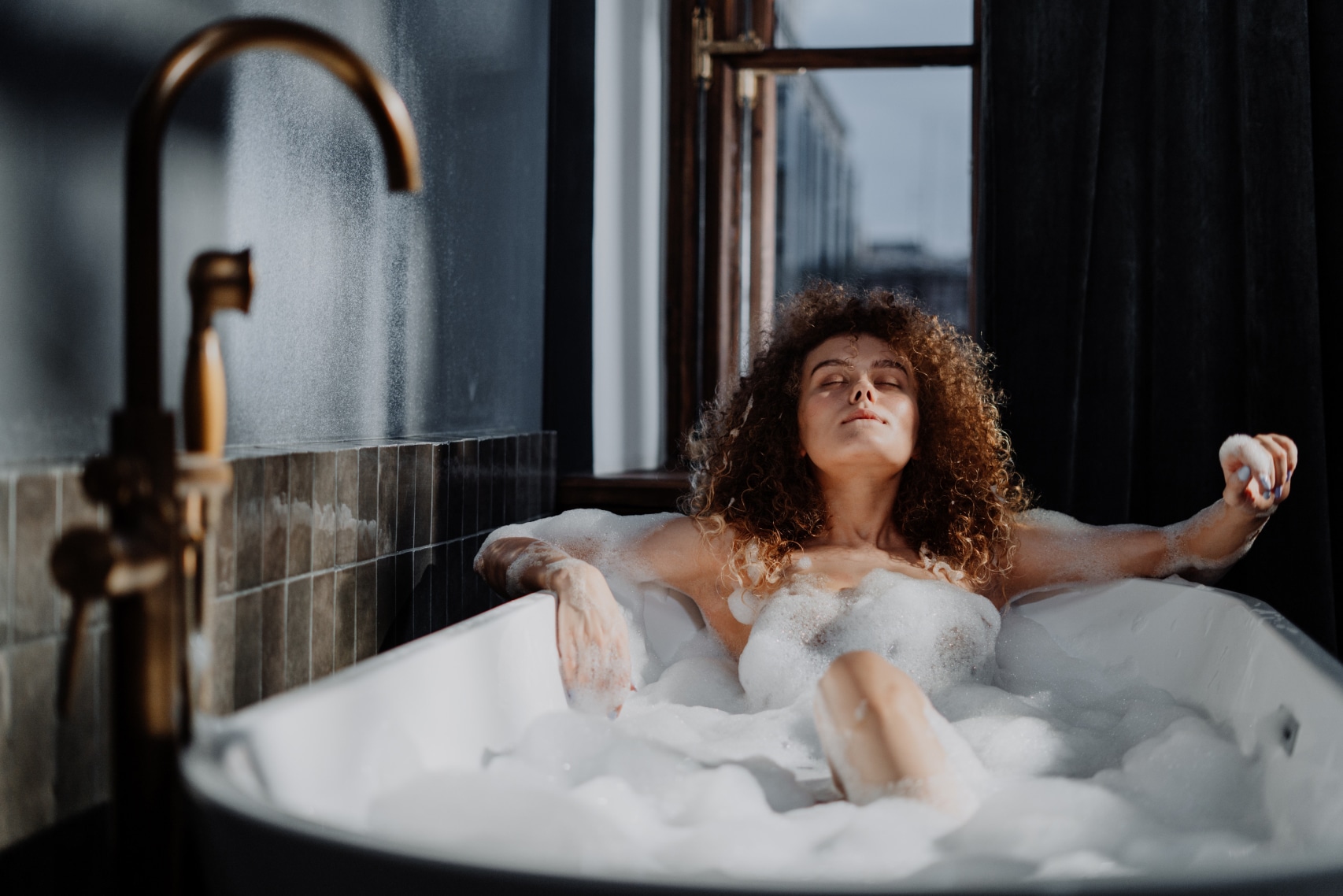 Compare Prices on Your Bathroom Project
Get free quotes today and select the best deal!
How to Get Started with Remodeling Your Bathroom
Starting a bathroom remodeling project can be overwhelming, and it is perfectly normal to be unsure where to begin. So, we present three simple steps you can take to ensure that your project starts and ends smoothly.
Step 1: Seek Help from Professionals.

Whether you're new to remodeling or not, the best idea is to first hire a professional to help you with the project. Contractors and interior design professionals can provide valuable advice and assistance throughout the process and ensure everything is done correctly.

Step 2: Make a Plan for Your Remodel.

Ensure that the remodeling process goes smoothly and results in a bathroom you love. Consider what you would like to achieve with the remodel, and create a plan accordingly. Think about the important aspects you want to achieve — is it safety?  Is it beauty? Functionality? How much are you allocating? Plan the fixtures, materials, and other products around the primary goal of your remodel. Your contractor can assist you with this.

Step 3: Choose Your Materials.

Once you have a plan for your remodel and already have a contractor, it's time to select the materials and fixtures you will use. Again, make sure to consider not just the cost, but the quality of the materials, as well. Factor in any necessary permits or construction work needed for the project. Your contractor can help you with this, too.
Compare Prices on Your Bathroom Project
Get free quotes today and select the best deal!
Common Bathroom Remodeling Mistakes and How to Avoid Them
When it comes to remodeling, many homeowners make big mistakes that cost them time and money. 
To help you avoid these common pitfalls, here are four of the most frequent blunders and how to avoid them: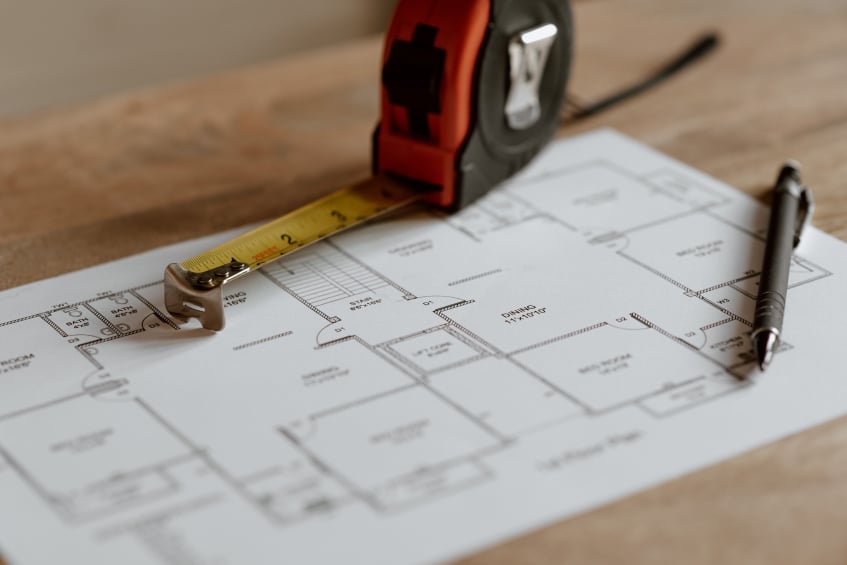 Not contacting a professional first: You may be tempted to cut costs and save resources by doing everything yourself. You might think, "I'll just check a couple of YouTube videos and start from there, right?" This is the most common mistake that homeowners and first-time remodelers make. For big projects like this, it's best to leave it to the professionals. In truth, you save up more time and money with professional help, and you'll be assured about the quality of your project. Just make sure to do your due diligence and research who the best contractors are in your area, so that you get high-quality work.
Not thinking about functionality first: Many people get caught up in aesthetics when remodeling a bathroom and make decisions based purely on looks instead of considering how the space will be used. Before beginning any work, consider your lifestyle needs and practical concerns for your bathroom.
Not understanding plumbing: Plumbing is a big part of any bathroom remodel, and if you don't know what you're doing, it can be expensive to fix mistakes. Hiring an expert plumber if you plan to move fixtures or make major changes is almost always worth the cost.
Installing low-quality materials: It might be tempting to cut corners on the cost by selecting cheaper materials, but this often becomes a false economy. Look for durable, quality products with good warranties that will stand up to regular use and last longer than their cheap counterparts.
Neglecting ventilation: A common mistake when renovating a bathroom is leaving out adequate ventilation. Poor air circulation leads to stuffy and smelly air. It also can lead to mold and mildew growth, which are unsightly health hazards. Ensure the bathroom is adequately ventilated with an exhaust fan or window to avoid these issues.
You can avoid these four mistakes while remodeling your bathroom by planning, researching materials, hiring experts where needed, and ensuring proper ventilation.
Compare Prices on Your Bathroom Project
Get free quotes today and select the best deal!
How Much Does Bathroom Remodeling Cost?
According to Forbes, the estimated cost of a bathroom remodel is $10,000. The most affordable remodel costs $5,000, while luxury projects cost up to $35,000. The price will vary according to the scope. If you want a better idea of how much a remodel will cost, we have listed a rough estimate of each remodel type based on our personal experiences and the projects we've worked on.
Compare Prices on Your Bathroom Project
Get free quotes today and select the best deal!
Bathroom Contractor: Why Should You Hire One?
Hiring a bathroom contractor or a professional bathroom remodeler is an important decision, and there are several advantages to doing so.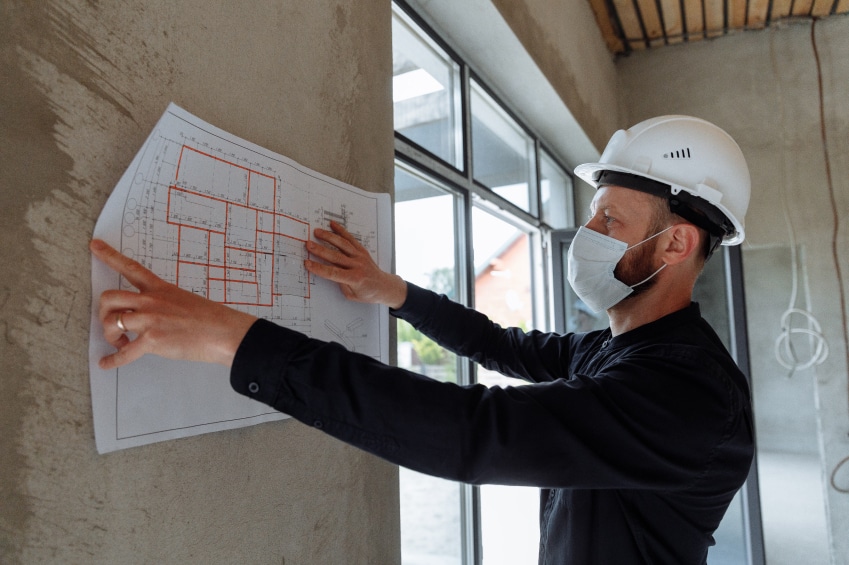 Professional Advice – A reputable bathroom contractor has the experience and expertise to provide valuable recommendations for your project. They can assess your situation, offer suggestions for design and layout, and advise on materials that will work best for your project.
Quality Workmanship – A licensed contractor is trained and experienced in bathroom remodeling. They will be able to complete the job efficiently, with attention to detail and quality workmanship.
Proper Installation – A contractor can install fixtures and appliances according to manufacturer specifications, ensuring the job is done correctly. This will help avoid costly repairs or replacements in the future.
Cost Savings – A professional contractor can help you save money in the long run by helping to plan out your project and pinpointing ways in which you can reduce costs. They can also source materials at discounted prices, helping you to get the best value for your money.
Compare Prices on Your Bathroom Project
Get free quotes today and select the best deal!