Compare Prices on Your Bathroom Project
Get free quotes today and select the best deal!
After some years of staying in your home, a new bathroom design may be essential to add aesthetic appeal, increase functionality, and make the most of available space. New bathroom designs can provide a range of benefits and create a new, comfortable space that is tailor-made for your lifestyle.
Are you looking for new and exciting ways to update your bathroom design? You need not break the bank to get a lush and new bathroom look. This blog will give you six tips on creating a new bathroom design that fits your style and needs.
1. Stick to a Theme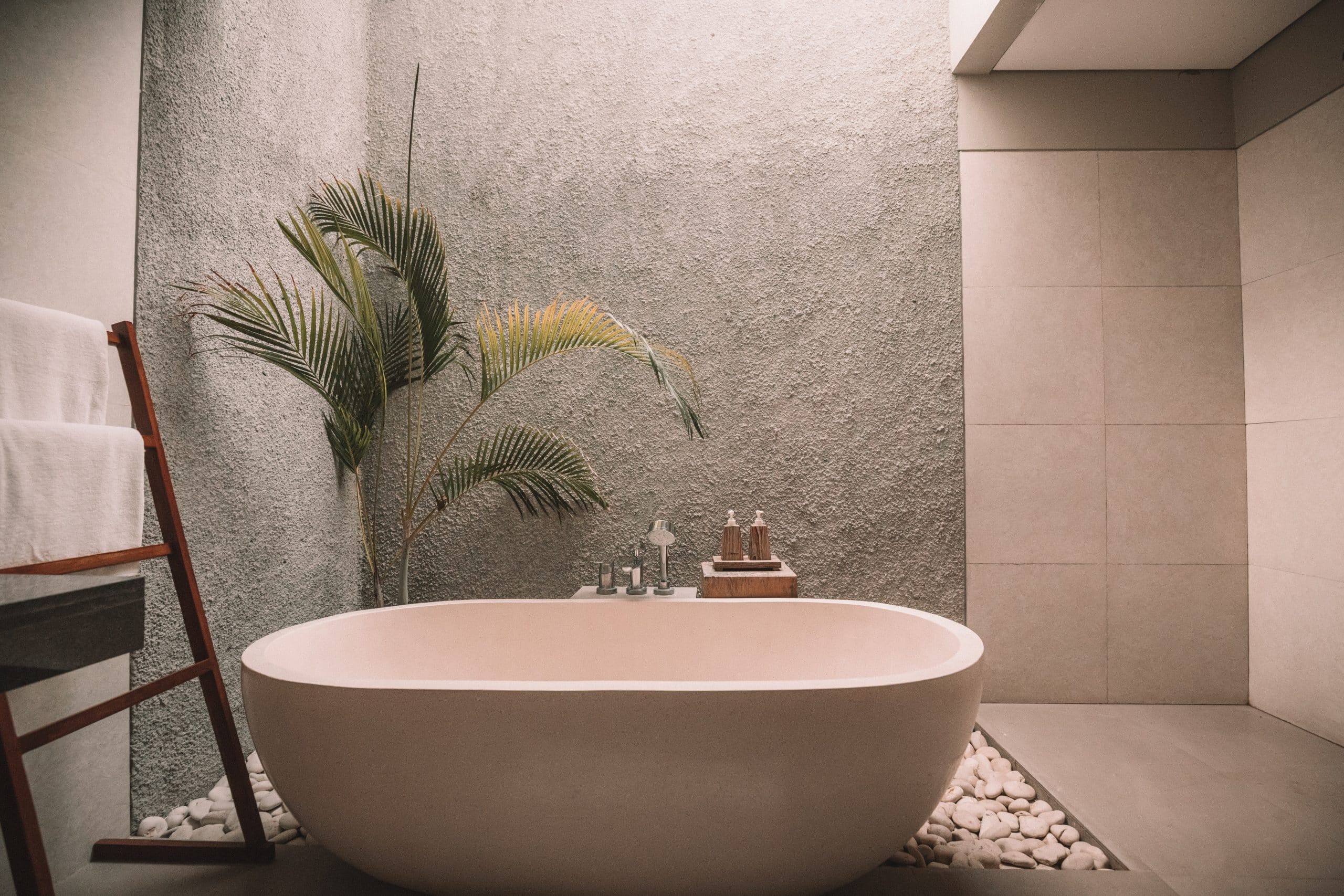 When thinking of a new bathroom design, it's crucial to choose a theme and stick to it. A cohesive theme creates a unified look in your bathroom, making it more visually pleasing and easier to match fixtures and accessories. It also helps ensure consistency throughout the room, reducing clutter and creating a calming atmosphere. When you stick to a theme, you can choose pieces that work together to create the desired look. For instance, if the bathroom has a modern industrial theme, you can select metal fixtures and accessories in shades of gray and black. Choosing a theme for your new bathroom design can help you create a stylish and cohesive space.
2. Identify a Space to Perch
When planning a new bathroom design, it pays to add extra space. You can add a rustic ottoman, a stool, or an ergonomic armchair to make your new bathroom design exude a luxurious aura. It makes the space achieve an elegant and expensive look.
A space like this gives you a comfortable spot to sit and get ready for your day on busy mornings or enjoy a spa-like experience when it's time for some self-care or a pedicure session. This added comfort is especially important if you live in a small apartment or home where there may not be enough room for additional furniture outside the bathroom.
3. Add a Fabric Shower Curtain
Fabric curtains are a great addition to any bathroom redesign. They provide privacy and add warmth and texture to the space. Curtains can also be used to soften hard surfaces, like tile or metal fixtures, making the room feel cozier and more inviting. Additionally, fabric curtains offer noise reduction benefits that help keep conversations private and reduce outside noise intrusion. Fabric liners are preferred to plastic curtains; they look appealing and can be easily washed when they become stained or dirty. Expert designers emphasize the need to choose curtains that feel plush and soft. Fabric curtains come in a variety of colors and styles, so they're easy to match with other design elements in your bathroom remodel.
Compare Prices on Your Bathroom Project
Get free quotes today and select the best deal!
4. Create an Accent Wall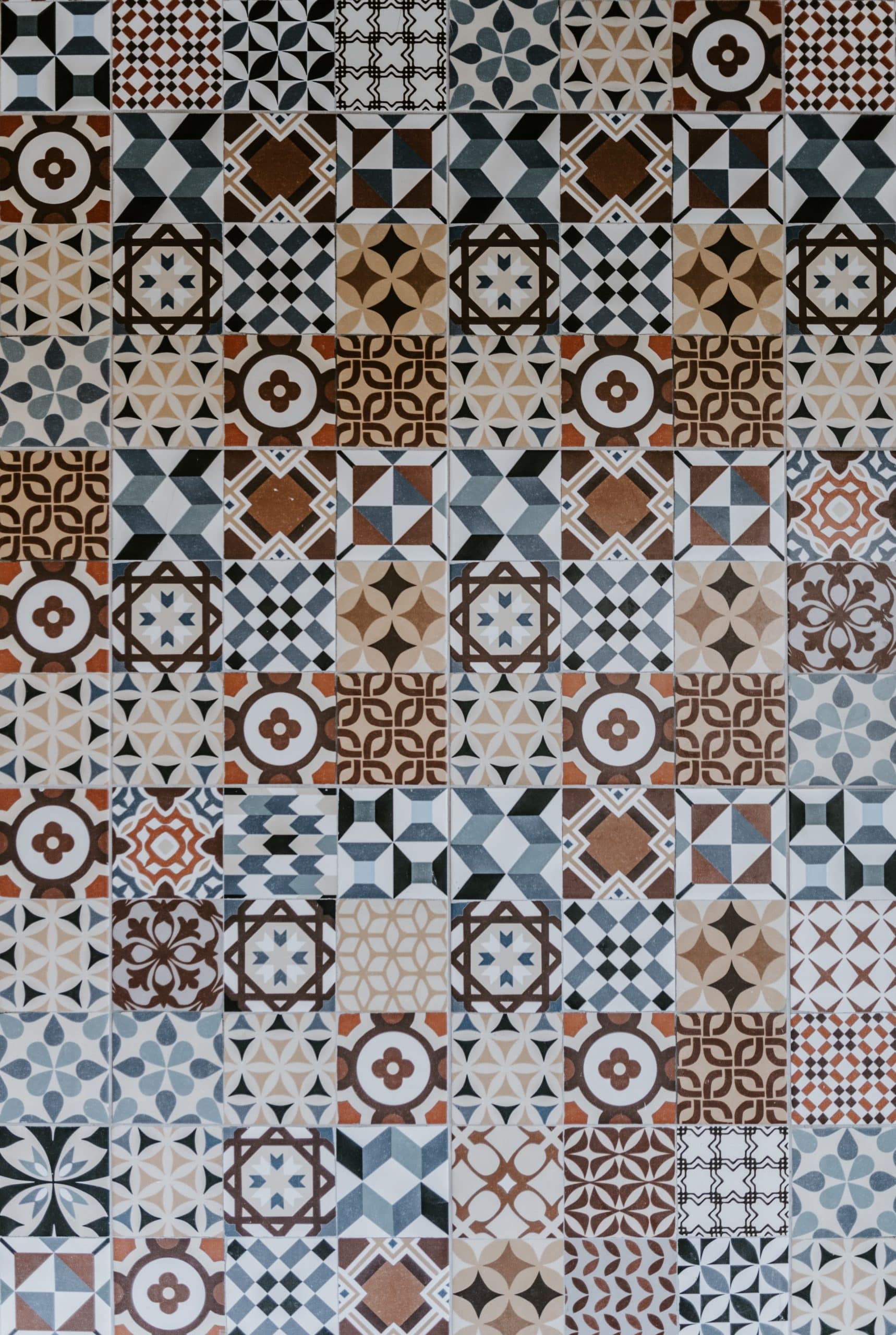 Introducing an accent wall in your new bathroom design is an excellent way to make your bathroom look modern without undergoing a general makeover. It makes the bathroom better-looking than a neutral atmosphere. An accent wall can be used to introduce new colors and textures or to create a contrast with the rest of the room's design. In addition to adding vibrance to the room, it also creates the illusion that the place is bigger. If you own the property, you can decide to install a tile wall with mosaic patterns. Tiles are affordable and provide a long-lasting interior décor. For a pop effect, don't shy off from introducing other designs that involve different tiles and color blends.
5. Use a Stylish Toilet Seat
The toilet seat is a conspicuous and essential aspect of the bathroom. In the design industry today, the typical round toilet seats are being replaced by uniquely shaped replacement toilet seats, such as oblong (elongated round design) and square toilet seats. A good toilet seat can upgrade the look of your bathroom; it is a great way to add personality and style to your bathroom. In addition, the durability of a modern toilet seat will also help you save money in the long run. The materials used in a stylish toilet seat are usually of higher quality and built with better craftsmanship. Some also come with features like heated seats, adjustable heights, and self-closing lids.
6. Upgrade Your Bath Mat
When redesigning your bathroom, it is important to pay attention to small details like the bath mat. An old and dingy mat can be an eyesore and detract from the overall look of your bathroom design. Upgrading your bath mat can help create a more inviting space as well as keep you safe from slipping and falling in the shower or tub.Selecting a soft yet durable material such as microfiber, chenille, or cotton can ensure a long-lasting and comfortable bath mat. In addition to material, the color of your bath mat is important when redesigning your bathroom. If you're looking to create a calming atmosphere in your space, opt for muted colors such as blues or greens. For a bolder look, bright colors like reds and yellows can bring life and energy into the room.
Compare Prices on Your Bathroom Project
Get free quotes today and select the best deal!
7. Add Stylish Furniture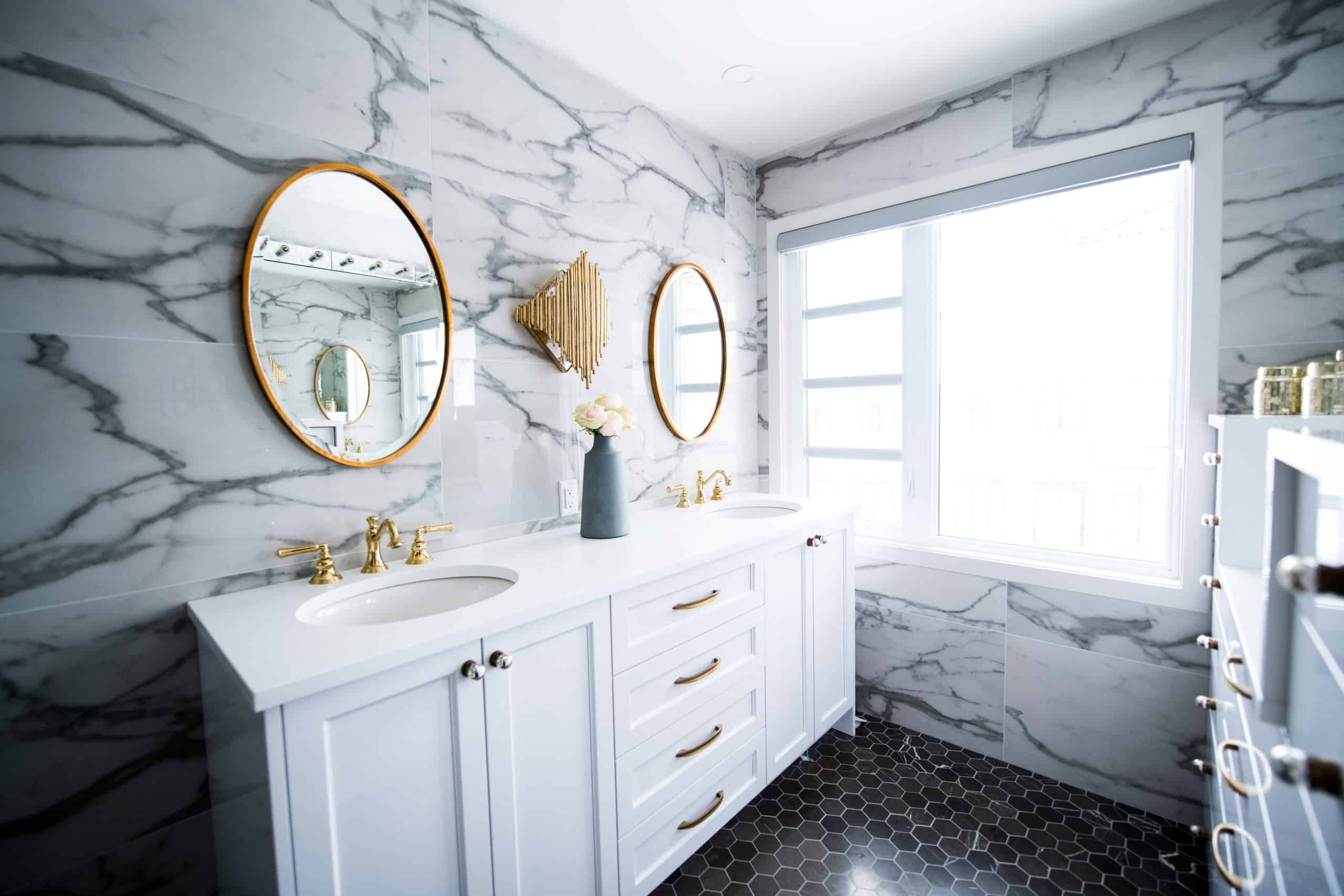 When designing a new bathroom, furniture is essential in creating the perfect look and feel. Stylish furniture can help enhance your new bathroom's overall aesthetic while providing necessary storage solutions. For example, wall shelving and towel stands are excellent choices for storing linens and keeping clutter to a minimum. For smaller bathrooms, floating shelves offer a chic solution to storage needs. Vanity units are also an attractive choice to house toiletries and other items. To make a bold statement, why not add a statement piece such as a unique sink, vanity mirror, or bathtub?
8. Invest in a Shower Enclosure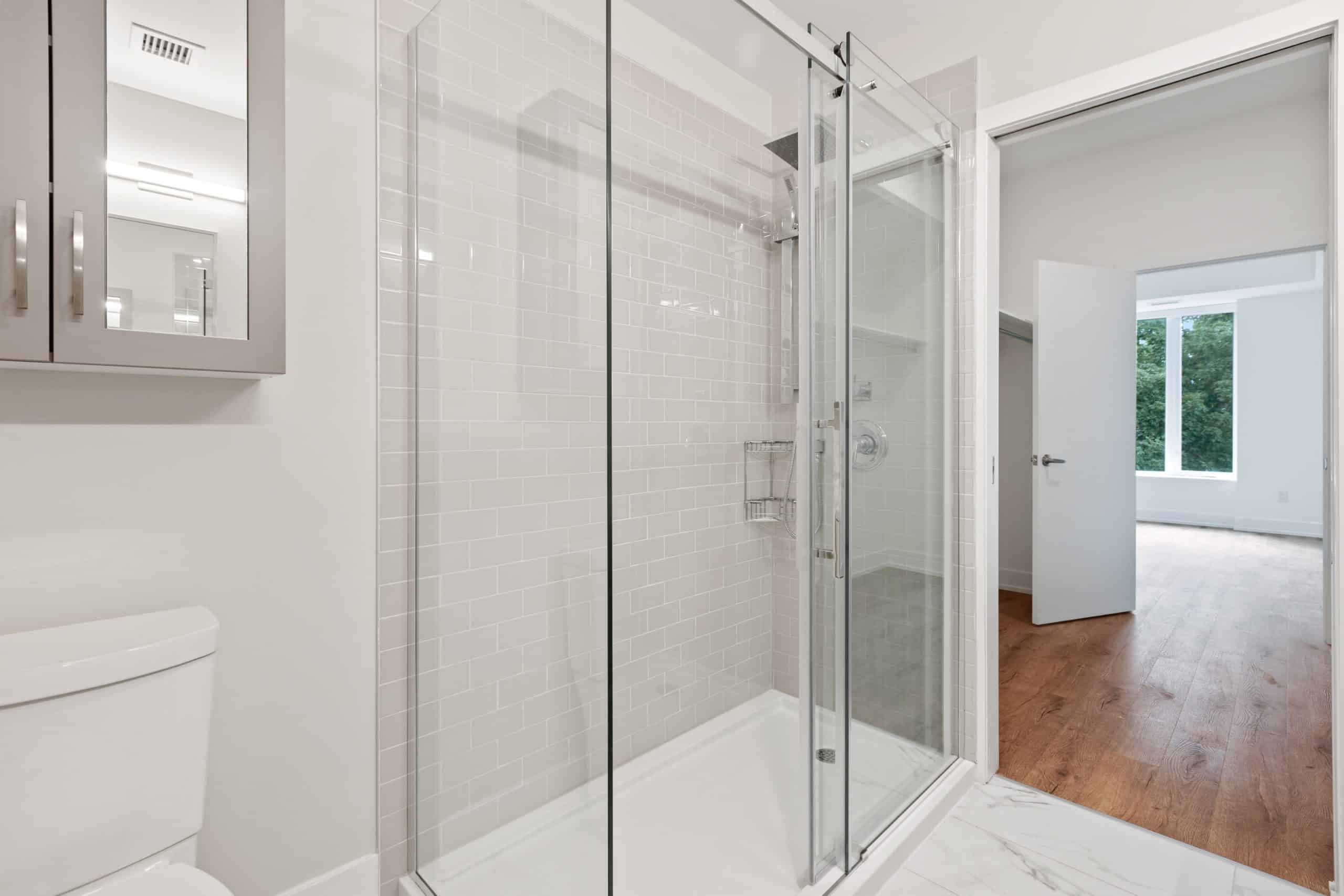 A shower enclosure is a good consideration for a new bathroom design. Shower enclosures help create an aesthetically pleasing look by separating the shower from the rest of the room. In terms of functionality, having an enclosure means your shower area will have a watertight seal, preventing leaks and water damage to other bathroom areas. Additionally, it provides privacy for bathers without having to install walls or curtains. Shower enclosures also help keep the bathroom clean, often eliminating the need for additional flooring, fixtures, and fittings.
9. Create a Relaxing Ambiance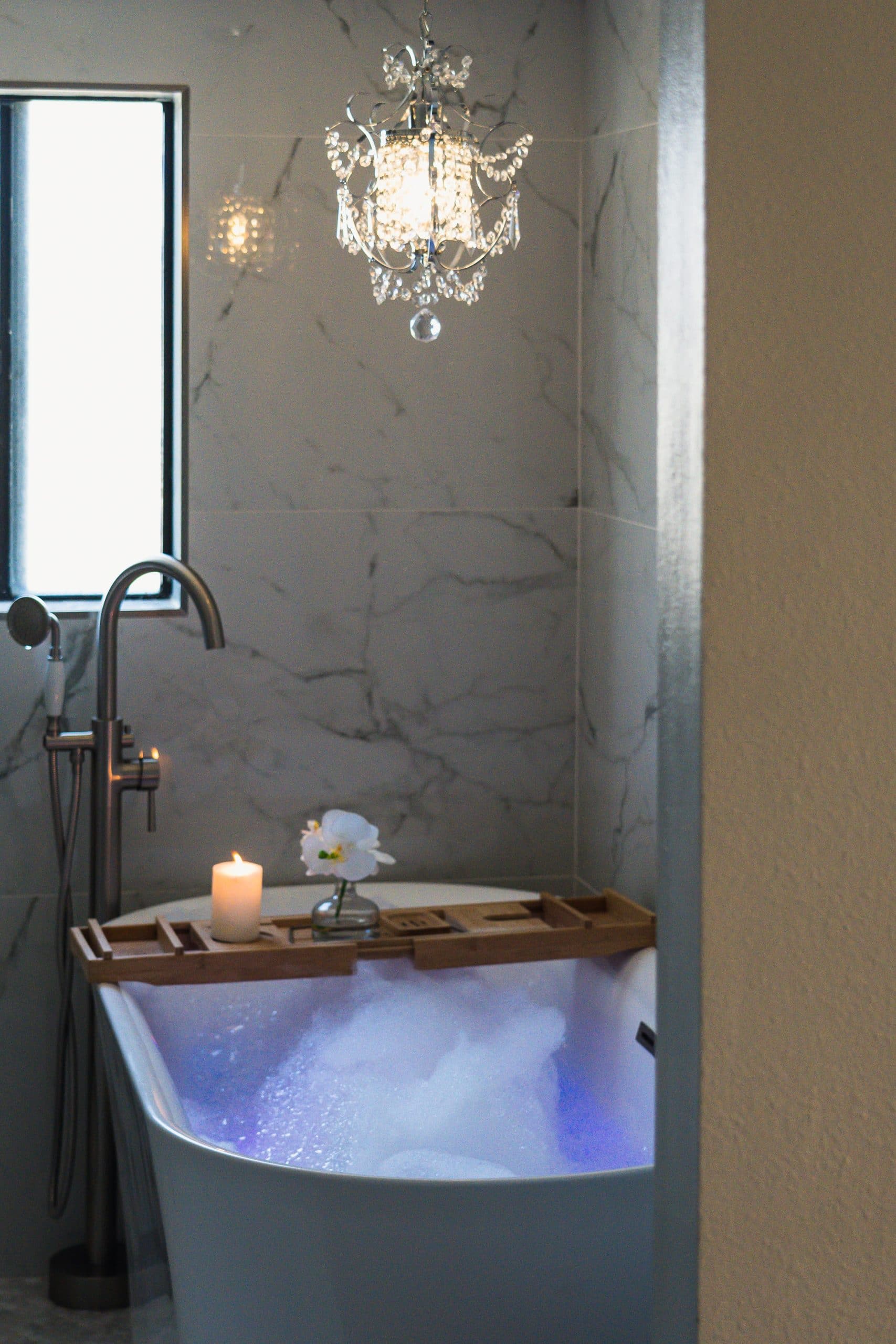 A new bathroom design can be an excellent way to create a relaxing ambiance in your home. Consider installing new soft lighting and calming colors to set the mood. Add accessories such as plants, candles, and aromatherapy diffusers for a soothing atmosphere. Replace your shower head with one that has a rain setting for a spa-like experience. If possible, add other fixtures, such as faucets and towel racks, that are visually pleasing to complete the new design. All of these elements can come together to create a tranquil, spa-like atmosphere in your new bathroom.
Don't Waste Time and Money— Hire a Professional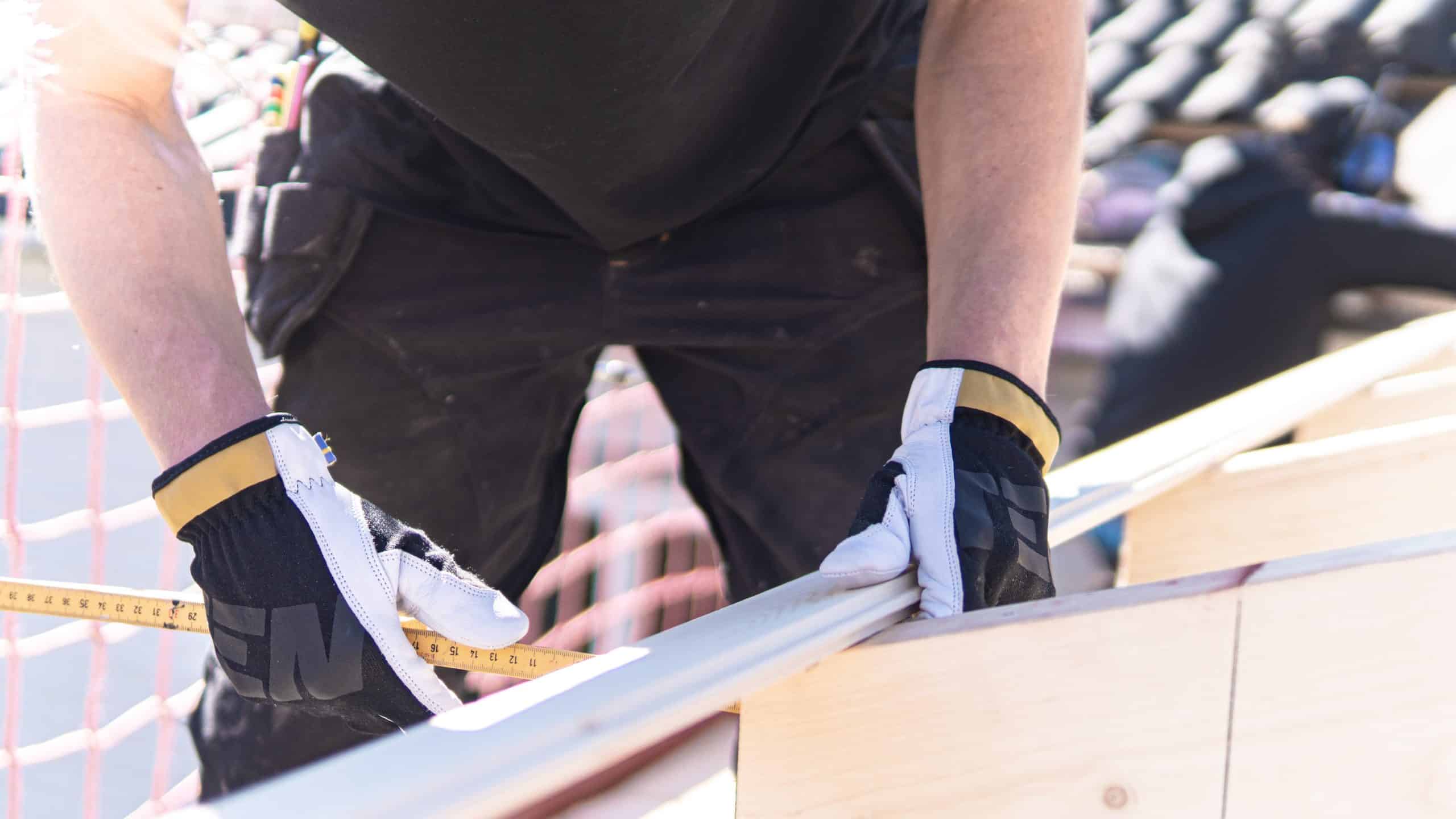 When designing a new bathroom, hiring a professional contractor can ensure the job is done correctly and to your satisfaction. A professional contractor is experienced in installing new bathroom fixtures and can ensure that these are installed correctly, safely, and efficiently. They also have access to a range of contemporary bathroom designs and materials that can be used to create the perfect new bathroom for your home.
A professional contractor can also advise on how best to utilize the available space in your new bathroom. All this will help ensure that your new bathroom is practical and visually appealing for years to come. Lastly, a professional contractor can provide invaluable advice on recent bathroom design trends and help you have an aesthetically pleasing space while making the most of your floor area.
Hiring a professional contractor to design new bathrooms ensures that your new bathroom is functional and beautiful.
Compare Prices on Your Bathroom Project
Get free quotes today and select the best deal!