Compare Prices on Your Bathroom Project
Get free quotes today and select the best deal!
The bathroom is an important space in your home. Aside from its practical applications, like bathing, it can be a place of relaxation and privacy. This is why its design aesthetic, and overall look and feel, are as important as any other room in the house.
The bathroom can be decorated and designed to meet your preferences and needs, from added storage to creating a spa-like atmosphere. However, designing a small bathroom can be tricky. For example, you may create extra space in your living room by eliminating an extra chair or table, but using a bathroom without a toilet is impossible. When designing your bathroom, you must consider these permanent fixtures, such as sink, toilet, shower area, and other aspects like storage and ventilation.
Are you facing the challenge of remodeling a small bathroom? This small but crucial space in a home can be transformed into a spacious-looking and aesthetically pleasing room with the right approaches to small bathroom remodeling. Here are some small bathroom remodeling ideas:
Choose White-Themed Palettes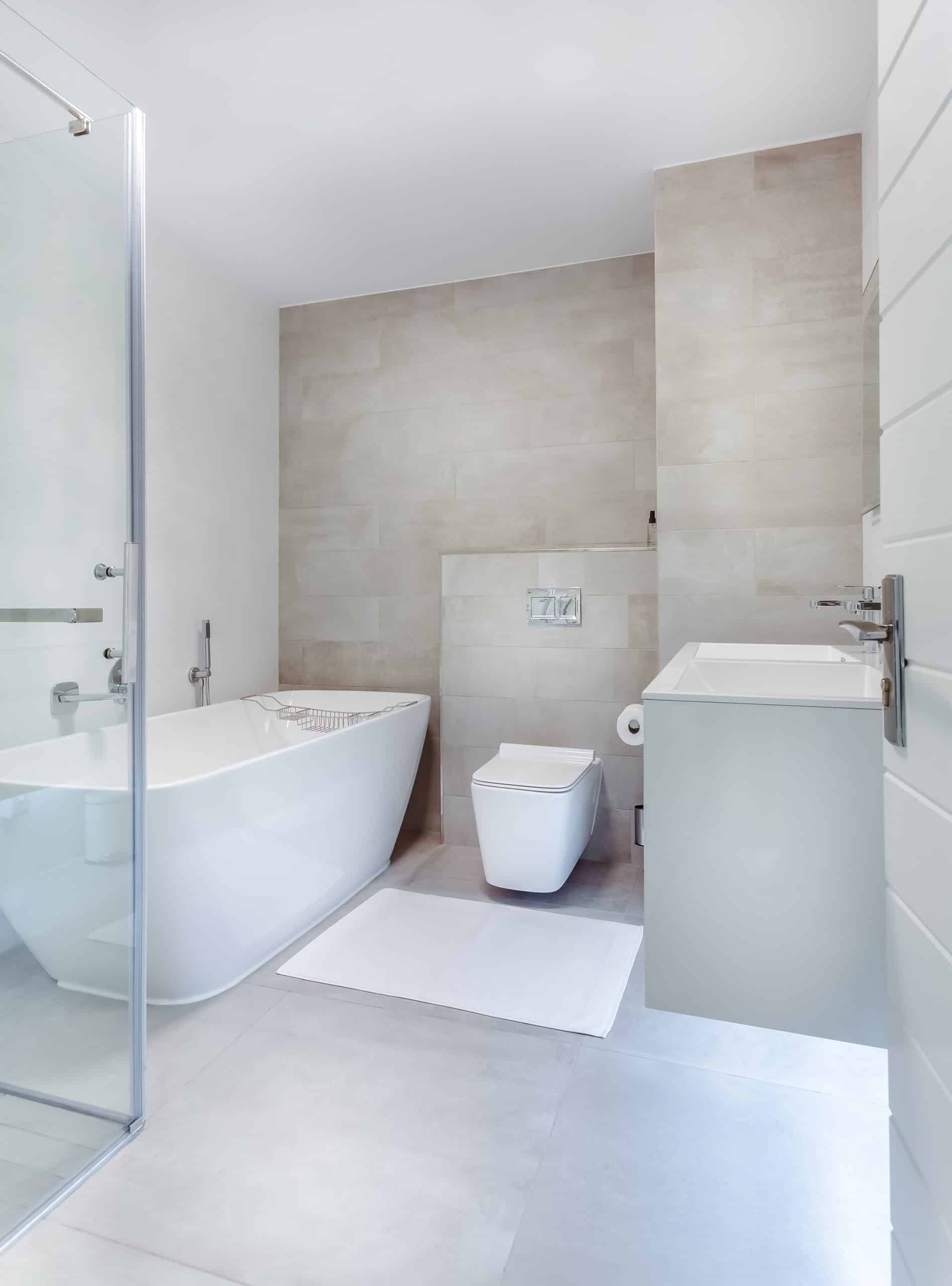 Using white colors when remodeling a small bathroom can help make the space appear larger. White paint, tiles, and furniture can make a small room look bigger because they reflect the available light in the space, making it appear brighter and more spacious. White colors can also draw the eye up and away from the floor and create the illusion of more height.
With the many white fixtures like the sink and toilet already in place, making your bathroom brighter with the color need not be daunting. When remodeling a small bathroom to feel significant, add a white tile backsplash and paint the walls white. Integrate white on all the surfaces to create a seamless look and make the space feel as airy as possible.
Install Large Mirrors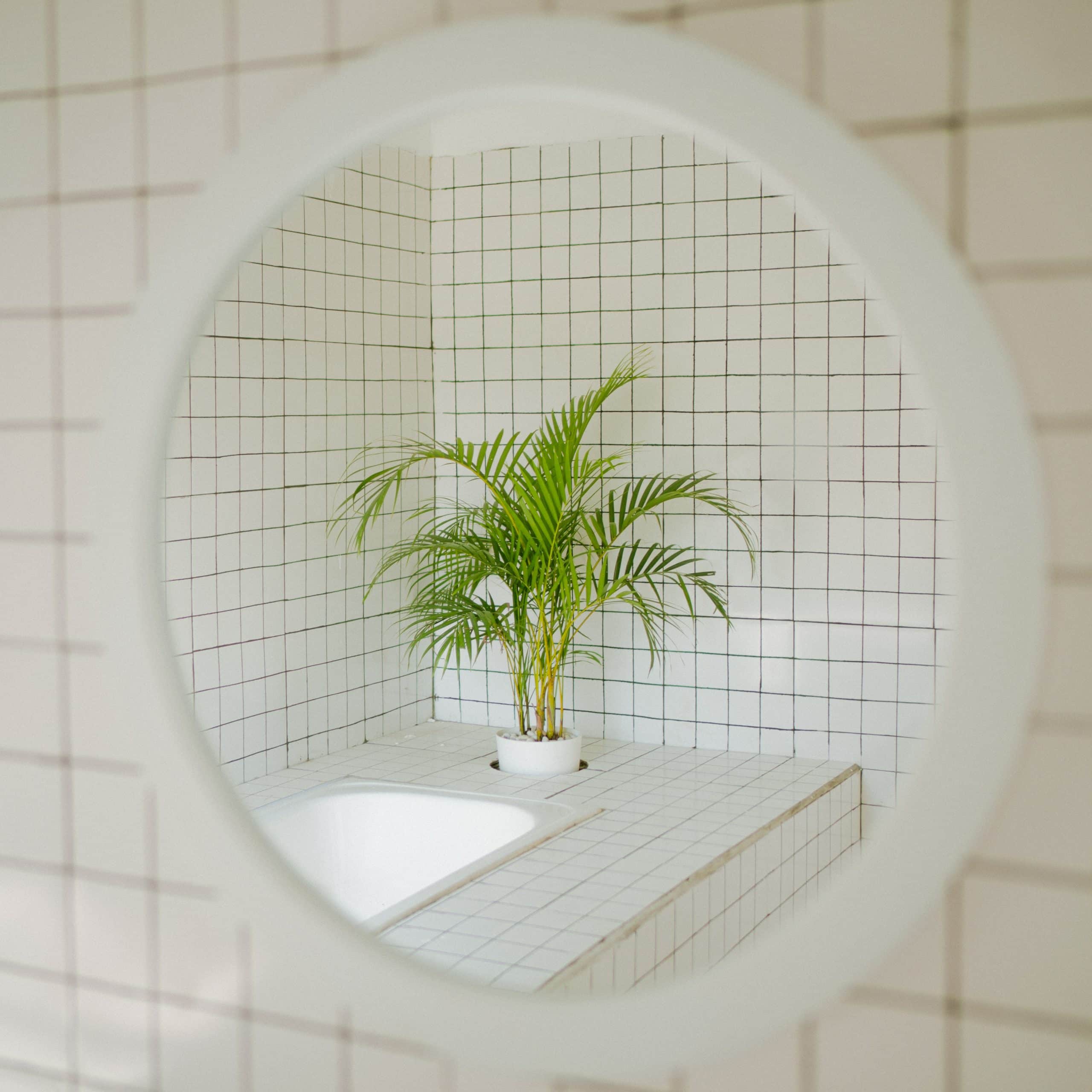 Mirrors are a must-have for any small bathroom remodel because they can create the illusion of extra depth and width. It is one of the inexpensive techniques when remodeling a small bathroom to make it feel big. When hung in the right places, they reflect light, giving the small bathroom space a larger feel. This is because they draw the eye's attention towards them, creating an optical illusion of a longer and wider room by visually expanding small areas and making them appear bigger.
It is ideal for getting a wall mirror approximately 5 feet long and 3 feet high. In addition to creating an illusion of a larger space, it reflects more light in the back of your bathroom. This makes small bathrooms feel less claustrophobic.
Leverage Natural Lighting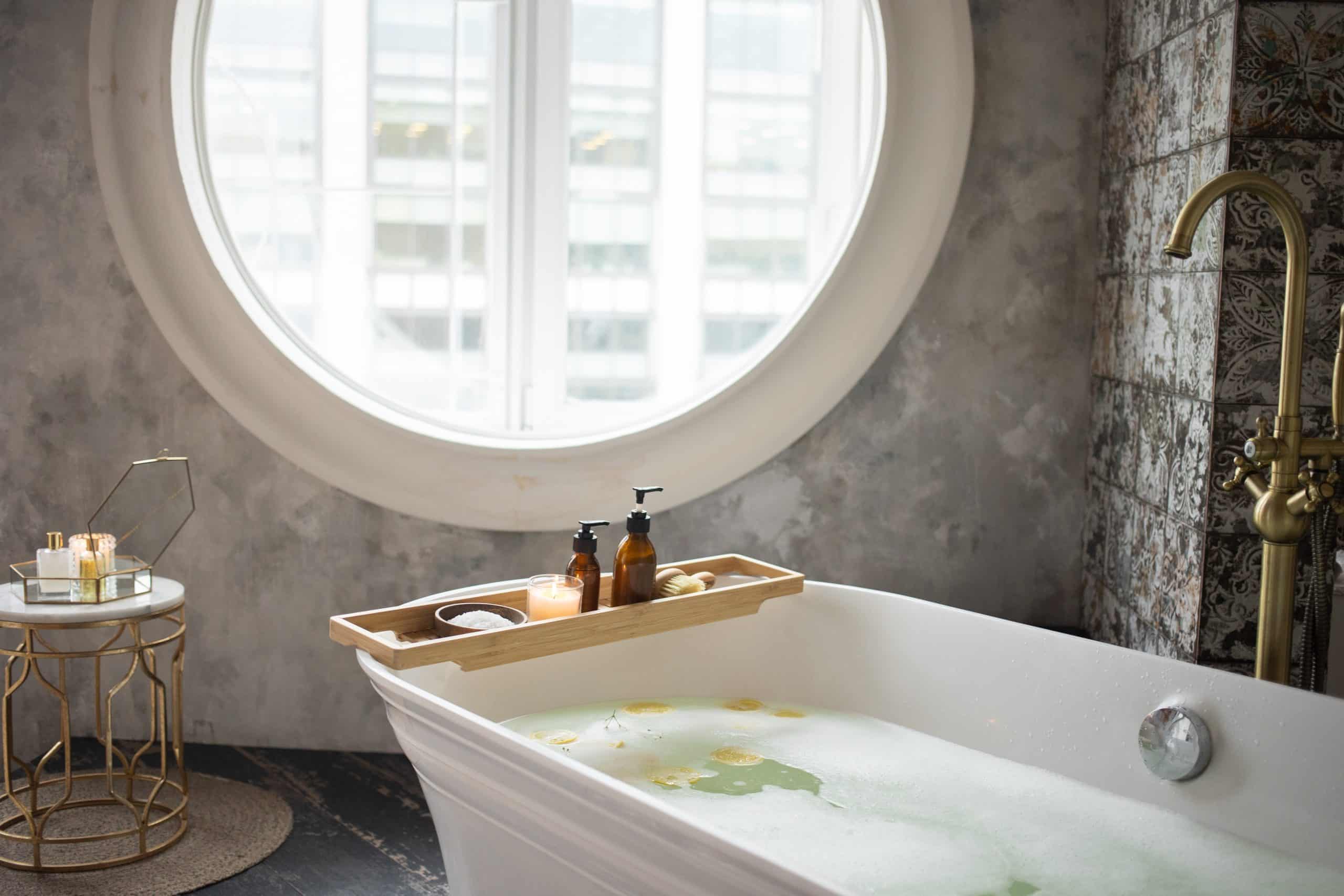 Light makes small rooms feel bigger. That's why introducing natural light to your small bathroom is a great plus when remodeling a small bathroom, so the room will look and feel bigger. You can create a more spacious bathroom by leveraging natural lighting to remodel small bathrooms without sacrificing style. This is because natural lighting helps create the illusion of depth by creating a pleasing shadow effect that gives small bathrooms a more spacious feel and creates an inviting and relaxing atmosphere.
Install windows and skylights to increase the entry of natural light into these crucial rooms. If these features are already there but are covered with dirt, clean them. And if there are any window curtains, throw them open to allow the light to enter the bathroom.
Compare Prices on Your Bathroom Project
Get free quotes today and select the best deal!
Opt For Floating Fixtures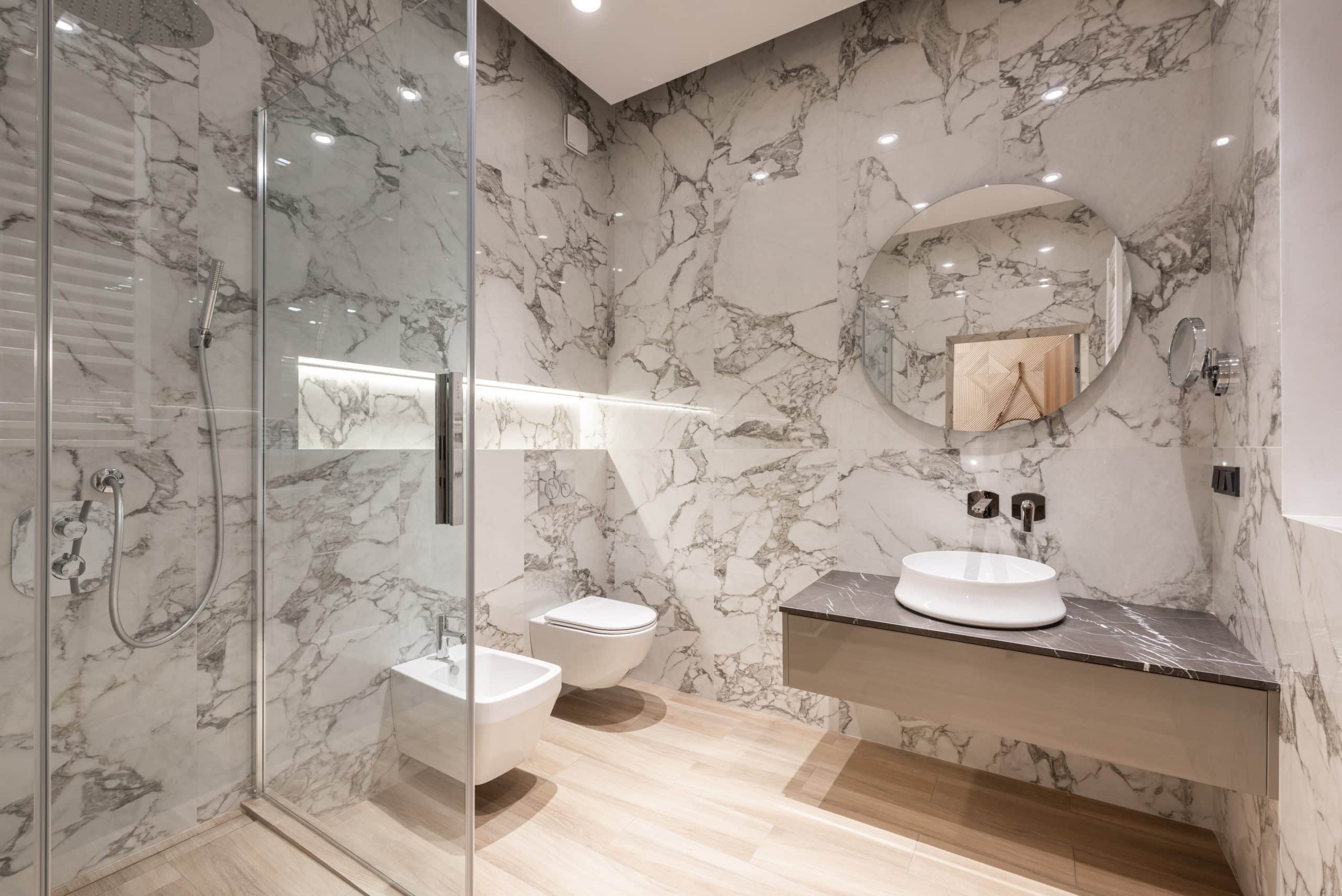 Is your bathroom too small that it's difficult to balance your storage needs with the desire for space to breathe? Integrating a floating vanity provides a lasting solution to this problem. This allows you to create plenty of room to store your bathroom-related essentials. In a confined space that limits even the mobility of your feet, a floating vanity fixture makes a big difference and makes the bathroom feel a notch more open.
Mounting the vanity cabinets on the wall eliminates the need for bulky, floor-level fixtures, allowing for more floor space. Floating fixtures are also great options for small bathroom remodeling since it requires minimal effort and time.
Hire a Professional Contractor For Your Small Bathroom Remodeling Needs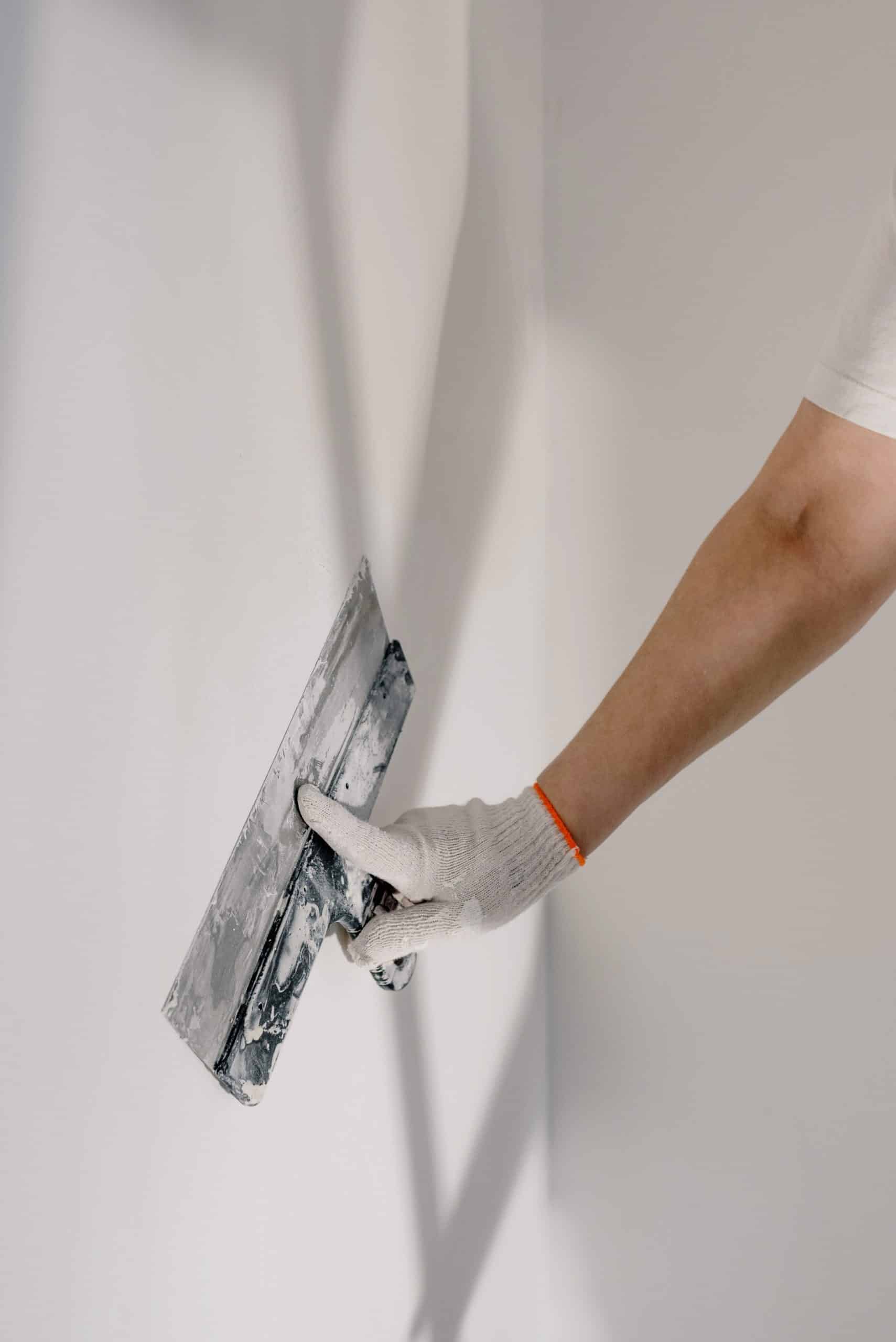 Different homes come with different bathroom sizes. If your home falls into the small bathroom category, there is no need to feel bad about it. Hire a professional home contractor to assist you with remodeling a small bathroom to make it look and feel big while also ensuring the job is done correctly.
Remodeling a small bathroom remodel requires specialized knowledge and expertise to effectively and safely plan for the space's design, materials, and layout. Professional contractors can also access wider selections of fixtures, tiles, and other materials and provide valuable advice on maximizing the small bathroom space. Additionally, hiring a professional contractor ensures that all safety code regulations are followed, and work is completed efficiently and with superior quality.
Compare Prices on Your Bathroom Project
Get free quotes today and select the best deal!