Compare Prices on Your Bathroom Project
Get the best deal by comparing prices with our free quotes today!
The bathroom shower is an important space in your home. This is why, at a certain point, taking on a bathroom shower remodel project is essential. A remodel can transform your shower space into a relaxing spa or a fabulous gateway. It is also an opportunity to increase storage space and fix existing plumbing issues. But more than enhancing your bathing experience, a new modern bathroom design can delight many prospective buyers. Full-bathroom shower remodels can improve your home's resale value by more than 25%.
In this blog, we'll discuss 10 bathroom shower renovation ideas to help you create the bathroom shower of your dreams, which can also sway buyers into placing an offer on your home.
1. Upgrade Your Shower System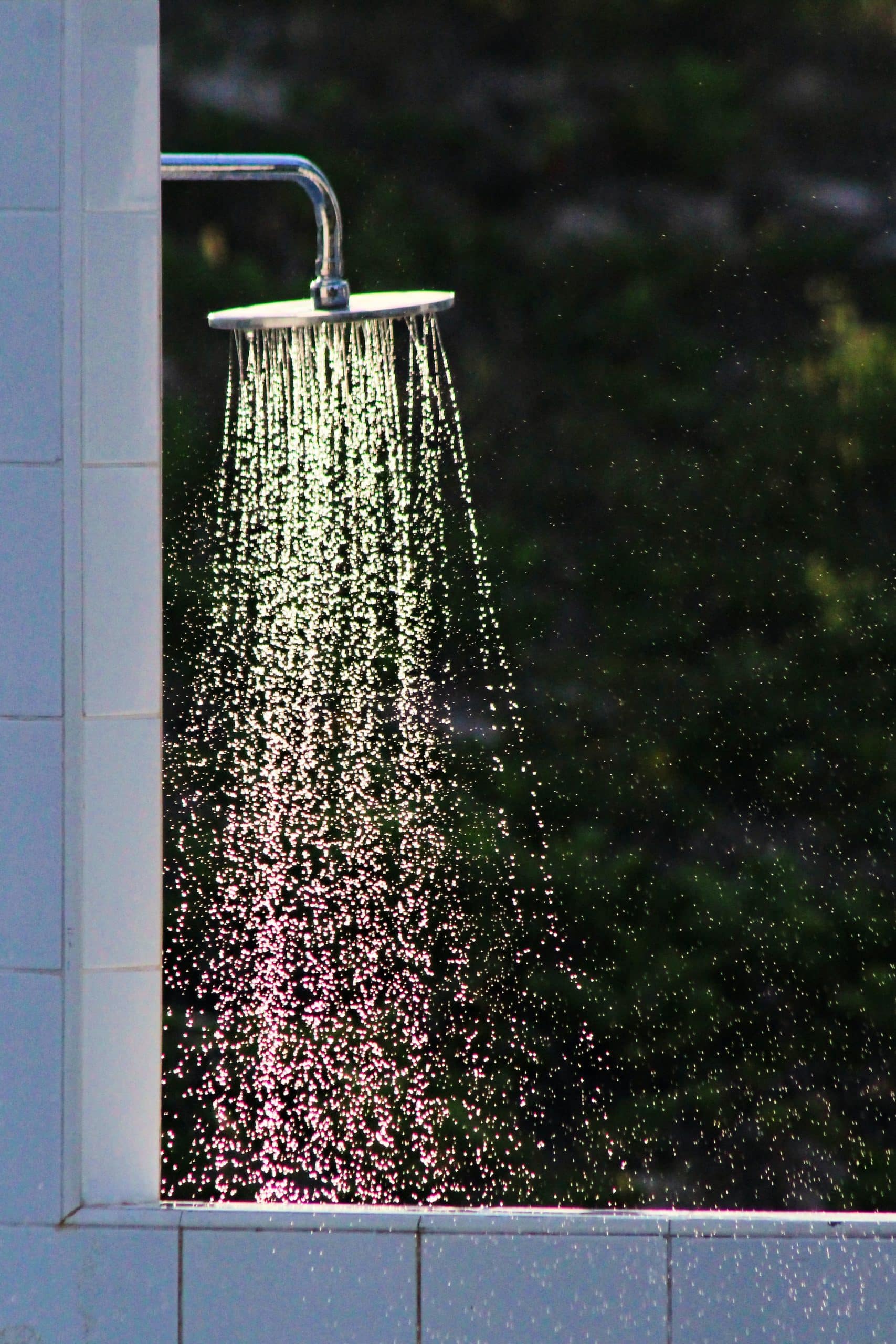 A shower system is a vital aspect of a bathroom shower remodel. To improve your bathing experience, consider a shower system with multiple body sprays, adjustable height shower heads, and even LED lights for an ambient effect. Installing a higher-end system will help increase your home's value through its elegance and multiple functions.
2. Use Neutral Colored Tiles
When selecting bathroom shower tiles, go for neutrals. Neutral tones are timeless and elegant, making them popular with potential buyers. They also blend well with different styles, from traditional to contemporary, allowing you to achieve a look that appeals to multiple audiences. Similarly, neutral tones can make a bathroom look larger and are low maintenance when it comes to cleaning.
3. Incorporate Natural Stone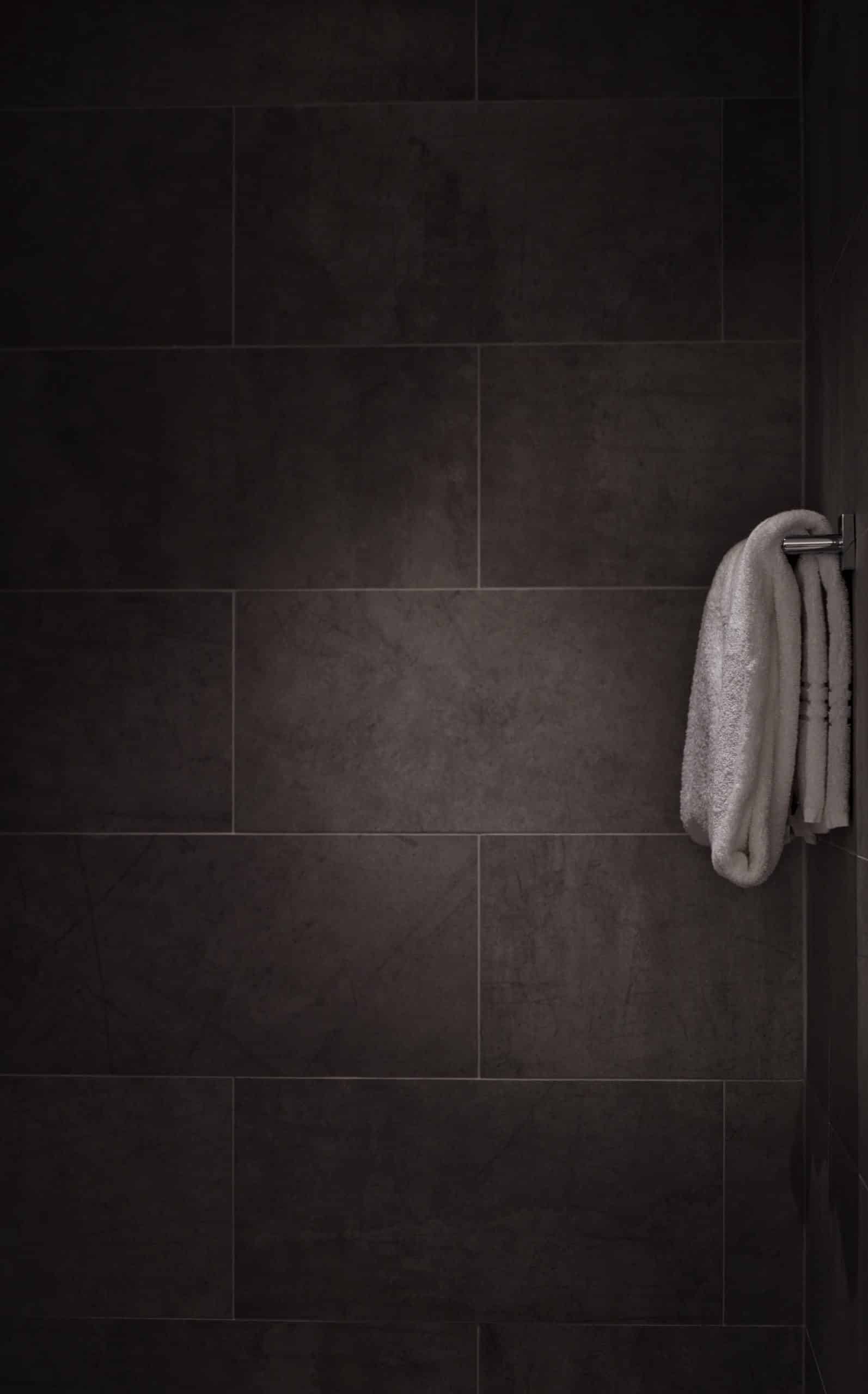 Natural stone is an excellent choice for a bathroom shower remodel for various reasons. It can add a luxurious feel to the bathroom and also adds value to your home. Natural stone offers beauty and durability; it will last longer than many traditional materials used in shower construction. Natural stones such as marble or travertine can be used for bathroom walls, flooring, and even in bathroom accents such as countertops.
4. Waterproof Your Shower Area
Despite a luxurious bathroom shower remodel plan, water splashes can still become an issue. It is vital to maintain water in the shower and away from subflooring; this can be done by applying a waterproofing membrane to avoid moisture-triggered damage to other parts of your bathroom. To boost this with a modern and sophisticated look, consider installing frameless glass shower doors. You will not get it wrong by installing a glass shower enclosure. Glass can prevent water splashes outside the shower area and makes your bathroom shower appear bigger.
5. Replace Old Fixtures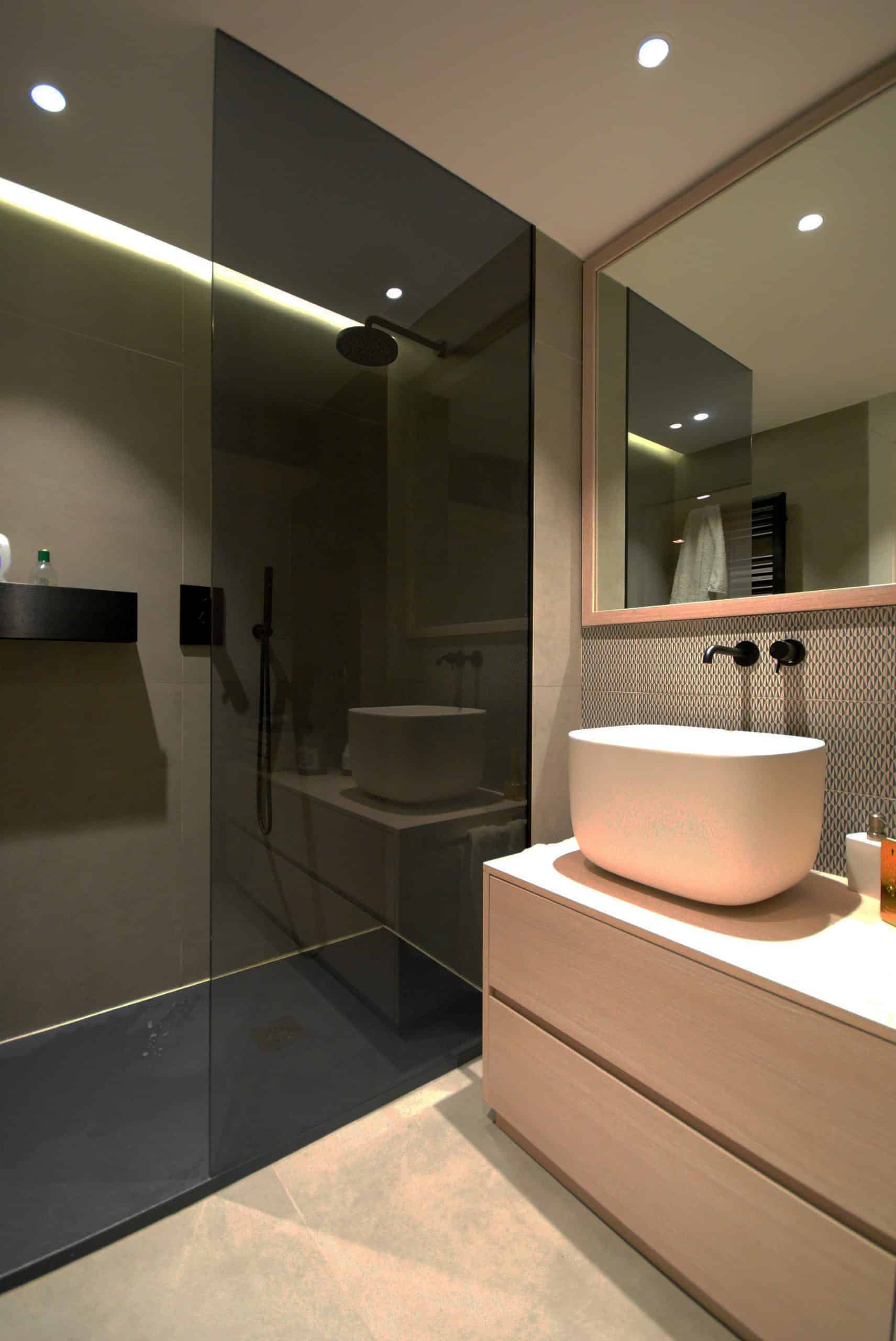 Replacing old bathroom shower fixtures and hardware with modern designs will help update the look of your bathroom and make it more appealing. This can also help address plumbing issues that you may have. To begin this process in your bathroom shower remodel, evaluate what types of fixtures will best meet your needs and choose a contemporary design and finish that will match your bathroom's decor.
Compare Prices on Your Bathroom Project
Get the best deal by comparing prices with our free quotes today!
6. Replace The Bathtub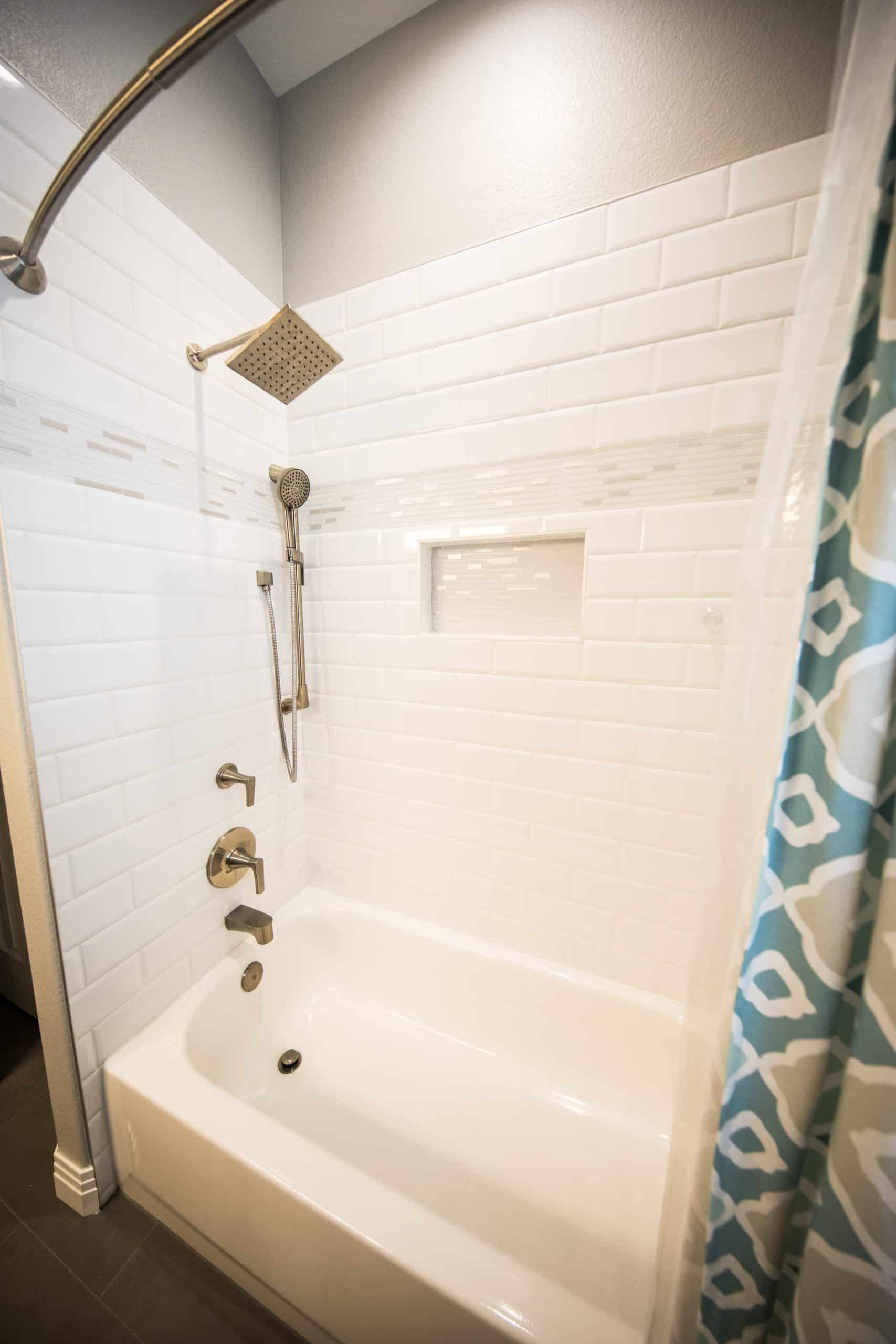 Updating the bathtub during your bathroom shower remodel can make a small bathroom feel much larger and add resale value to your home. A worn-out bathtub can quickly become an eyesore in an otherwise well-designed bathroom. Meanwhile, replacing your bathtub to one with modern features and materials can make your bathroom look more stylish and inviting. For homeowners with space concerns, an option is to tie the shower and tub together and use the same type of material for both the tub surround and the shower. Depending on the bathroom layout, replacing the bathtub with a larger shower space may also be a practical option.
7. Add Recessed Shelving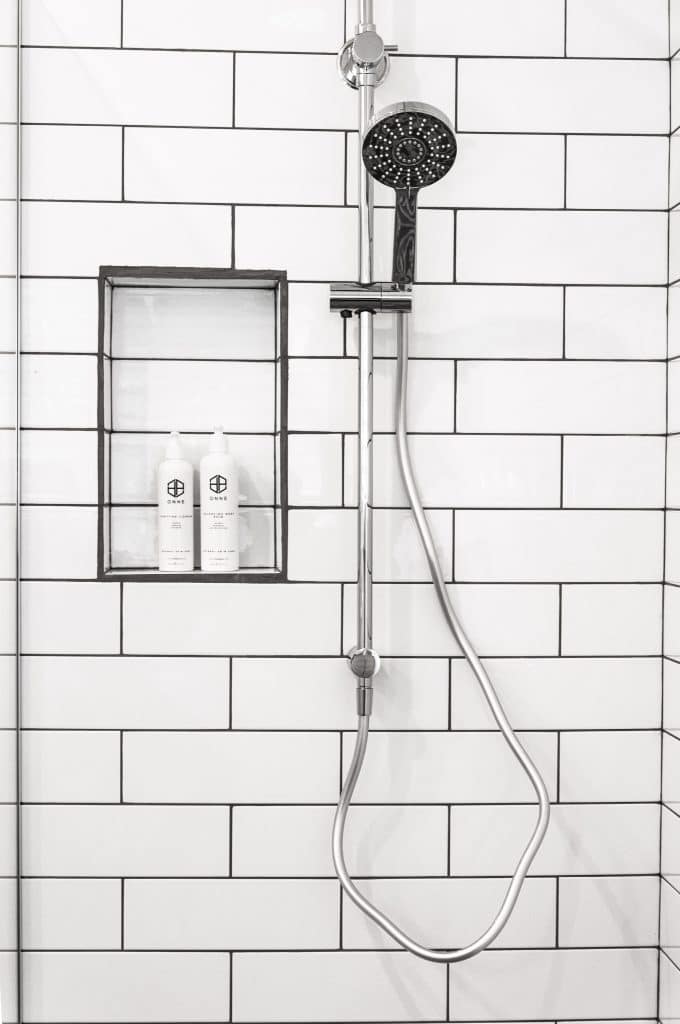 Shower shelving space is important for placing your soaps, scrubbers, shampoos, and conditioners. The more of this, the better. If you are currently undertaking a bathroom shower remodeling, you can build recessed shelves. Since these are built into the wall and hidden from view with a tile surround, it creates a more streamlined look while still providing ample storage capabilities and improving accessibility. It is a great way to add storage in the bathroom shower without taking up too much space.
8. Install Lighting Fixtures
Installing lighting fixtures during a bathroom shower remodel is an effective and inexpensive way to increase the value of your home. Installing recessed lights or pendant lights in your shower can not only provide you with greater illumination for your daily needs but also create an ambiance that can turn a functional space into something special. Choose light fixtures that match the bathroom shower's design and style for a more cohesive look.
9. Integrate Floor Heating
Integrating floor heating into a bathroom shower remodel can significantly increase the value of your home. This makes stepping on bathroom floors in the morning more comfortable. At the same time, it's also energy-efficient and can help reduce monthly utility bills. Floor heating systems are designed to deliver consistent warmth with minimal maintenance or noise. The installation process is relatively easy and doesn't require knocking down walls or making major changes to your bathroom layout. Adding floor heating will create a luxurious spa-like experience that adds appeal.
10. Add Smart Technology
Investing in smart technology for your bathroom shower can further boost your home's value. Smart showers are becoming increasingly popular and provide a range of features that make the experience more enjoyable, comfortable and efficient. Adding digital showers, automated temperature control systems, music systems, or heated towel rails can help make your bathroom more attractive to buyers looking for the latest bathroom appliance features.
Hire a Professional Today!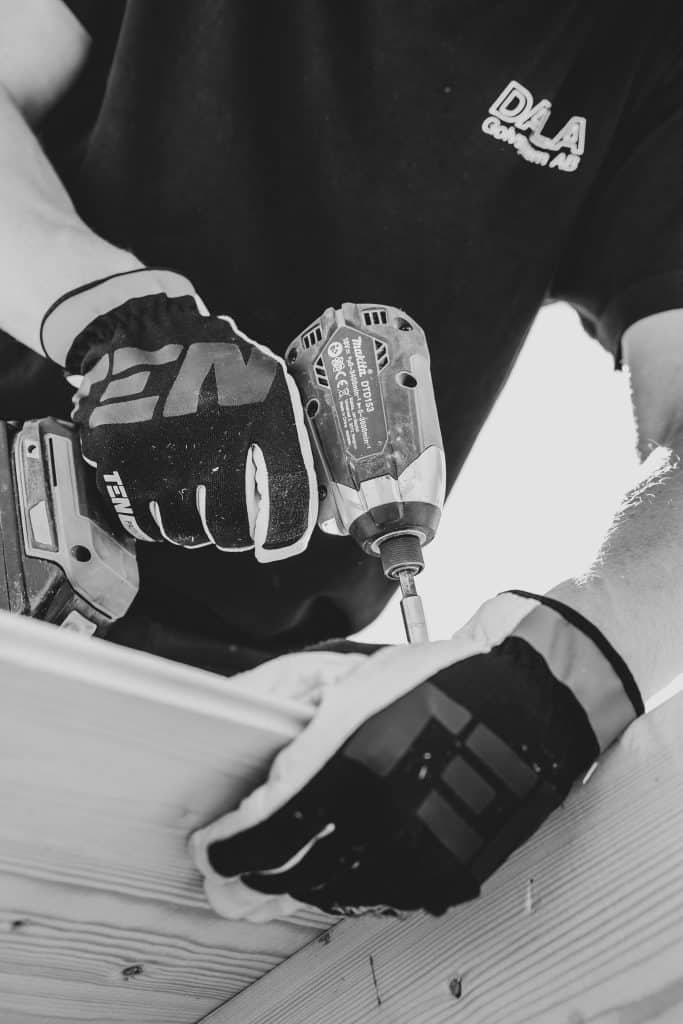 When it comes to bathroom shower remodeling, hiring professionals is essential. Professional contractors bring years of experience and expertise to the table. Professional bathroom remodeling contractors can not only make sure your bathroom is done correctly, but they can also add years of beauty and value to your bathroom. They have access to the latest materials, can provide helpful advice, and know exactly how to create a bathroom that looks beautiful and functions perfectly.
Professional bathroom remodeling contractors also have the right tools and equipment to ensure the bathroom is remodeled safely, quickly, and with minimal disruption. Additionally, remodeling contractors can save you money in the long run by ensuring that everything is done right the first time and help protect your bathroom from future damage or repairs. Hiring a professional is the best way to ensure your bathroom looks and functions beautifully for years to come.
Compare Prices on Your Bathroom Project
Get the best deal by comparing prices with our free quotes today!