Compare Prices on Your Bathroom Project
Get the best deal by comparing prices with our free quotes today!
First impressions are key when you're selling a home… But have you considered whether remodeling a bathroom should be part of your game plan? It's an important consideration.  Bathrooms can be major factors in whether people decide to offer on the house or look elsewhere.
Prospective buyers often expect bathrooms to be up-to-date and modern, and poorly maintained, or low-quality bathrooms are often a deal-breaker. If a bathroom looks dated, potential buyers may be put off.
Successful real estate pros know that every decision you make in home remodels, from adding a new bathroom to updating tiles and fixtures, impacts your home value and increases offers.
However, many sellers worry that an undertaking such as remodeling a bathroom could end up being counterproductive and even cause buyers to walk away from the deal. Then there's cost and timeline to consider — all elements of this decision that are critical for ensuring optimal outcomes.
The Importance of Bathrooms for Home Buyers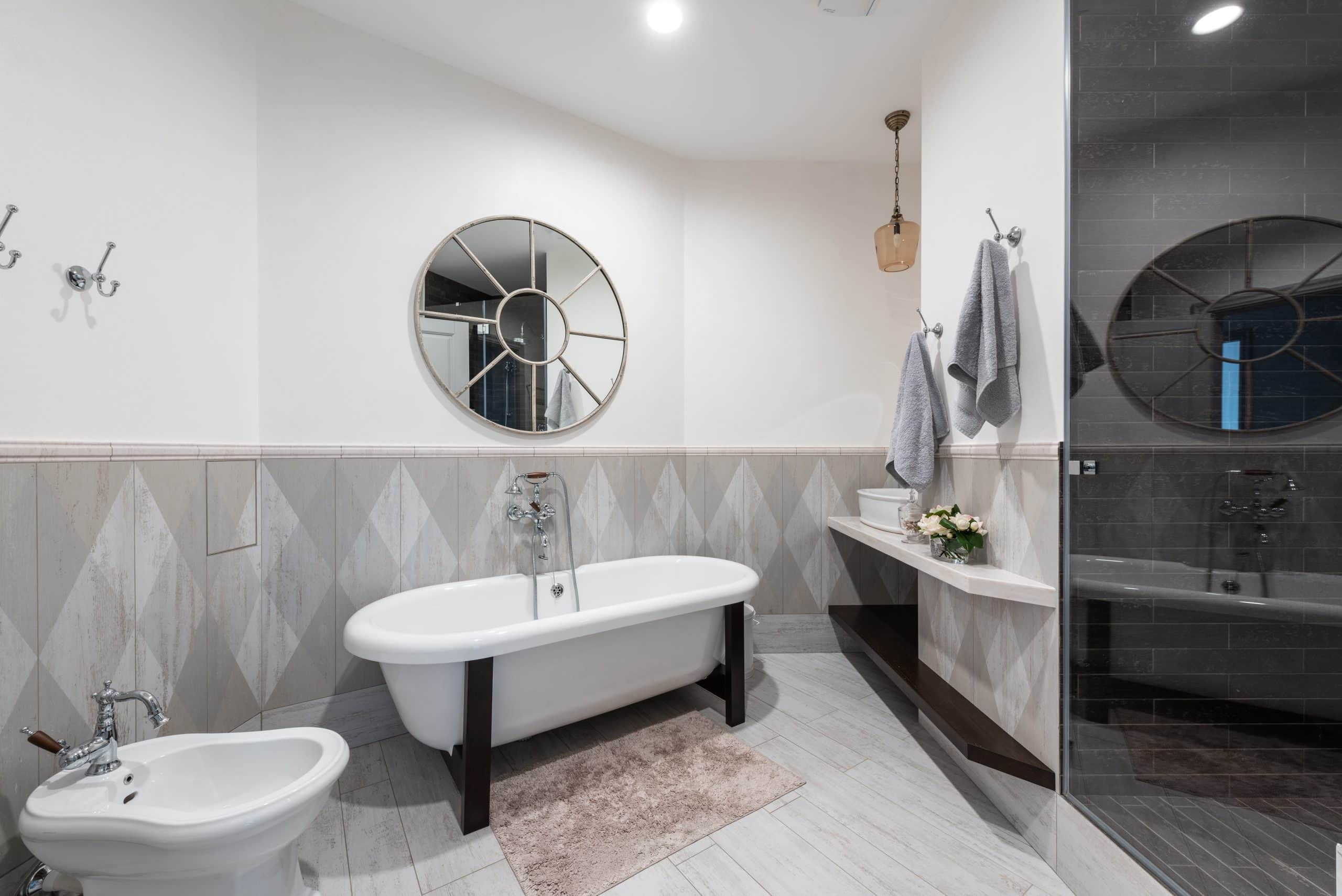 When it comes to bathrooms, potential home buyers are looking for a combination of style and practicality. Remodeling a bathroom to a modern design with quality features can really add value to a home. Quality features help set it apart from other competition.
Most buyers have a hard number of bathrooms in mind when looking at homes on the market. Homebuyers want bathrooms that feel spacious yet well-organized. The design should be aesthetically pleasing and efficiently use space without feeling cramped or overcrowded.
And now, more than ever, they are disappointed to find a basement that lacks one. Gone are when a finished basement meant wood paneling, mold-resistant indoor/outdoor carpeting, and a dank crawlspace to store the artificial Christmas tree. Modern basements have expanded our living spaces to create additional family rooms, exercise rooms, recreational gaming areas, wet bars, and more. Adding a full or half-bath in these spaces provides a cohesive finishing touch that brings even an older home into the modern age.
If adding a bathroom is beyond the scope of your current project, remodeling an existing one is the next best way to enhance your home's wow factor.
Compare Prices on Your Bathroom Project
Get the best deal by comparing prices with our free quotes today!
Why Bathroom Remodels Affect Home Sales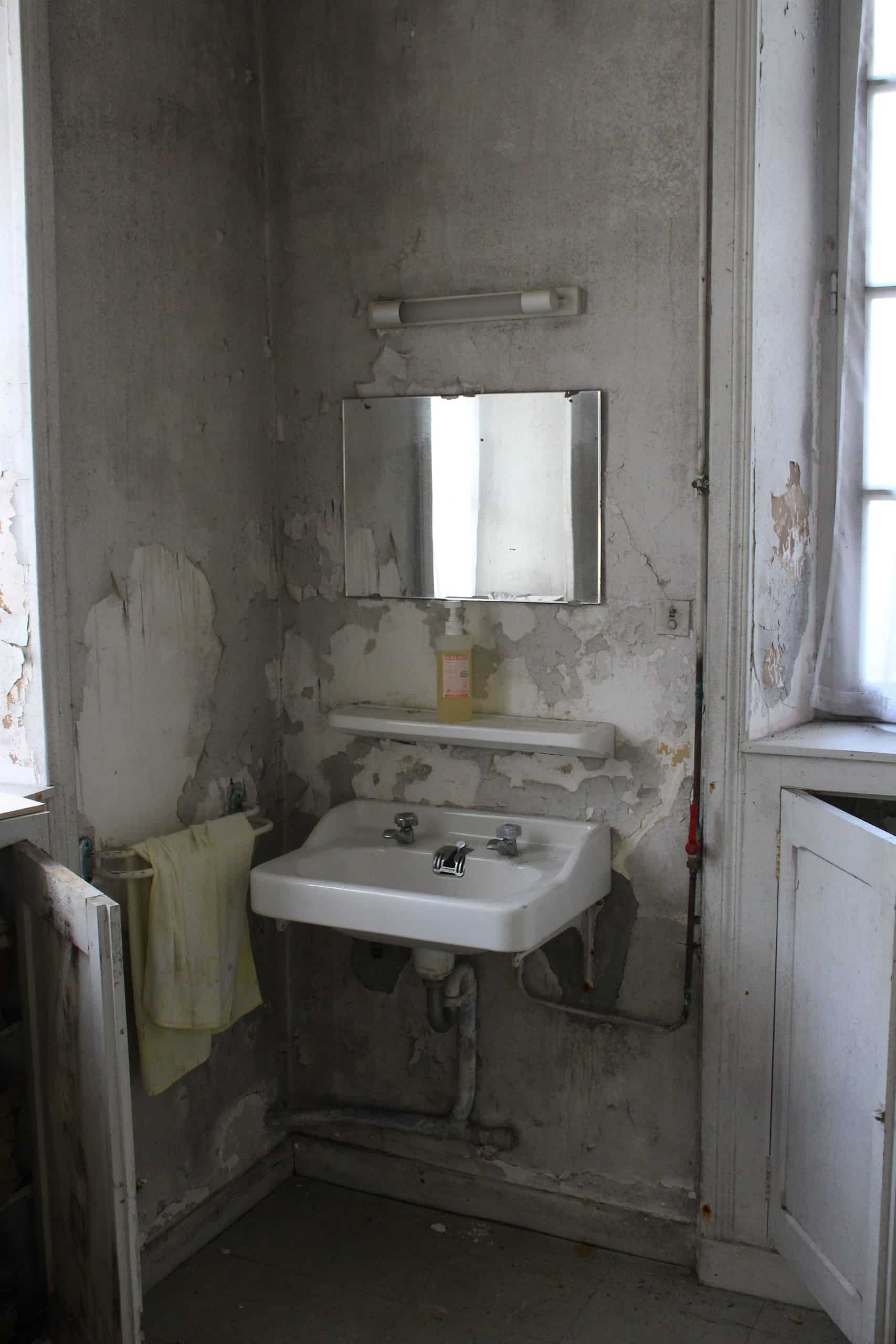 An outdated or poorly maintained bathroom can detract from a property's appeal.  This might lead potential buyers to look elsewhere for their new home. But is it worth the time and investment? Here are the top three reasons why remodeling a bathroom is beneficial for home sellers:
1. A bathroom is a necessary space for your home.
The bathroom is one of the most critical areas of the house. It can be a significant selling point for potential buyers. Not only does this provide a space for hygiene, but it can also be used as a place of relaxation and comfort.
Therefore, ensuring that bathroom remodels have quality materials and functional touches is essential. Remodeling a bathroom can include gutting an old tub and its surround and replacing outdated fixtures (1980s brass faucet/handle combo and stained wainscoting are crying out for eternal rest). Poor bathroom renovations or those using inferior products could result in costly repairs down the road, turning off prospective customers.
2. It is a cost-effective investment
Remodeling a bathroom is one of the most profitable investments in selling a home. Bathroom remodeling projects are often relatively low cost compared to other types of renovation projects, making them an economical way to upgrade a home without breaking the bank. In addition, homeowners can expect to recoup at least 50 percent of the project's cost when selling the house.
By investing in bathroom remodeling, homeowners can enjoy many tangible rewards both now and in the future when they sell their property — from increased resale value to enhanced comfort and convenience.
3. Modern bathroom designs add value to your home.
Beautifully designed bathrooms can give homes an edge in a competitive market, making them more attractive to prospective buyers. From creating an inviting atmosphere with soft colors and comfortable materials. Introducing modern appliances that enhance convenience and comfort – all these elements combined in a beautiful bathroom can make a lasting impression on potential buyers.
The improved aesthetics of the space will assist in creating a positive impression on visitors. It can aid in selling a property quickly and at a good price.
Compare Prices on Your Bathroom Project
Get the best deal by comparing prices with our free quotes today!
Increase Your Home's Value – Hire A Bathroom Contractor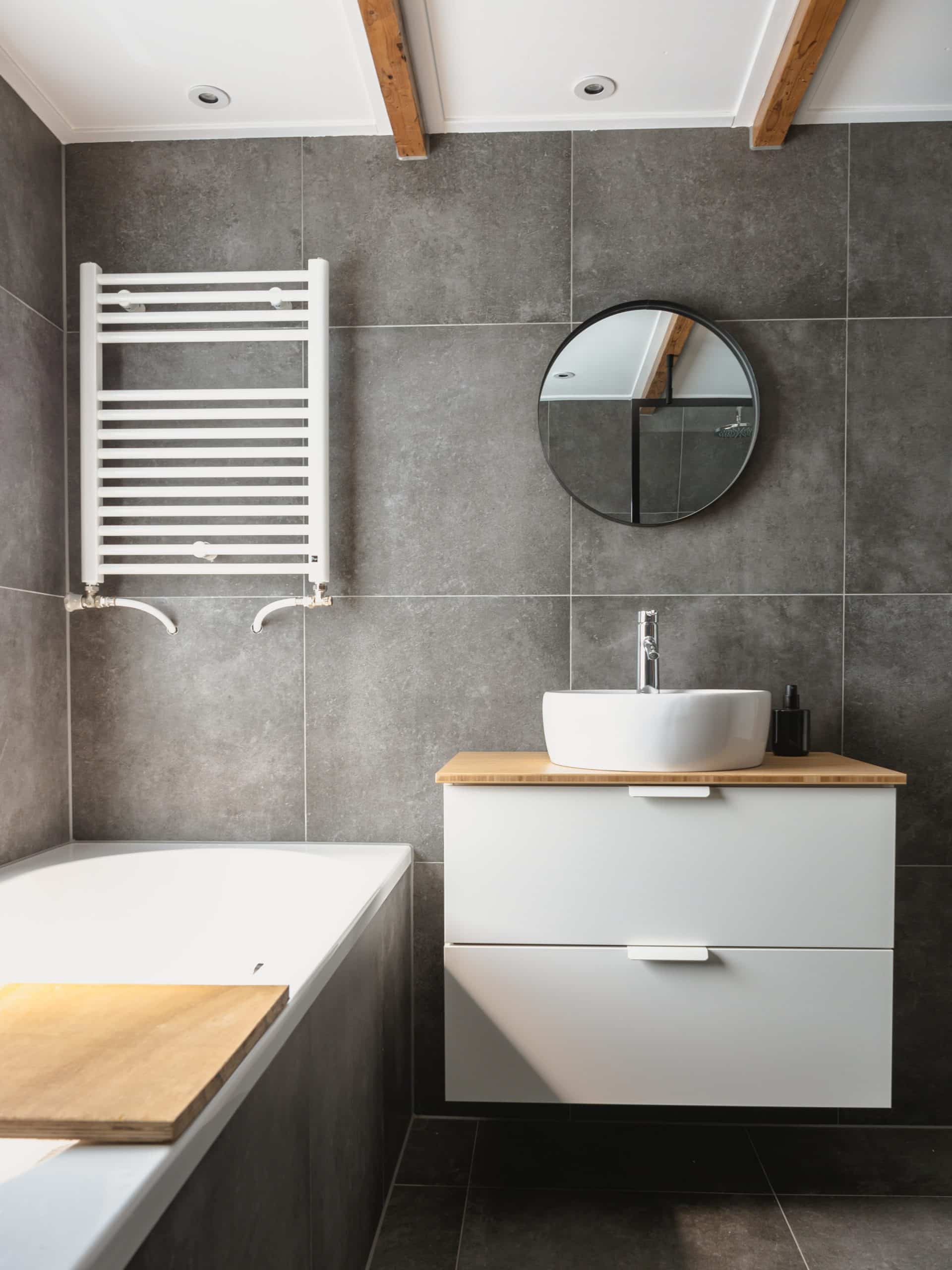 Renovating an old or unattractive bathroom is key to increasing the value of your home. However, the success of bathroom remodeling depends not only on structural fixtures and design elements but, more critically, on the contractor's skill. Due diligence on contractor research is the essential first step.
Professional bathroom contractors will provide examples of their work, and a reputable business guarantees budget, time, and a game plan in the event of overages. A reliable contractor has a business license and insurance and will secure a building permit for you in addition to its vast bathroom remodeling portfolio.
Compare Prices on Your Bathroom Project
Get the best deal by comparing prices with our free quotes today!