Whereas a bathroom—in most cases—is the tiniest room in your home, it plays a significant role. Imagine having a bathroom that opens up its arms to you, embracing you with a homely feeling. You can quietly ponder your day, recite affirmations, make big decisions, or even curse without disturbing anyone! Having great small bathroom remodeling ideas is the first step in making your dream a reality, especially if help from an experienced bathroom renovation expert is just a phone call away.
Many homeowners with small bathrooms think there is nothing much they can do to make the space more beautiful and comfortable. This is, however, not true. You can always remodel your bathroom to breathe new life into your home.
Below are the top 5 small bathroom remodeling ideas to help you with that.
Introduce an Old-World Charm to Your Small Bathroom Ideas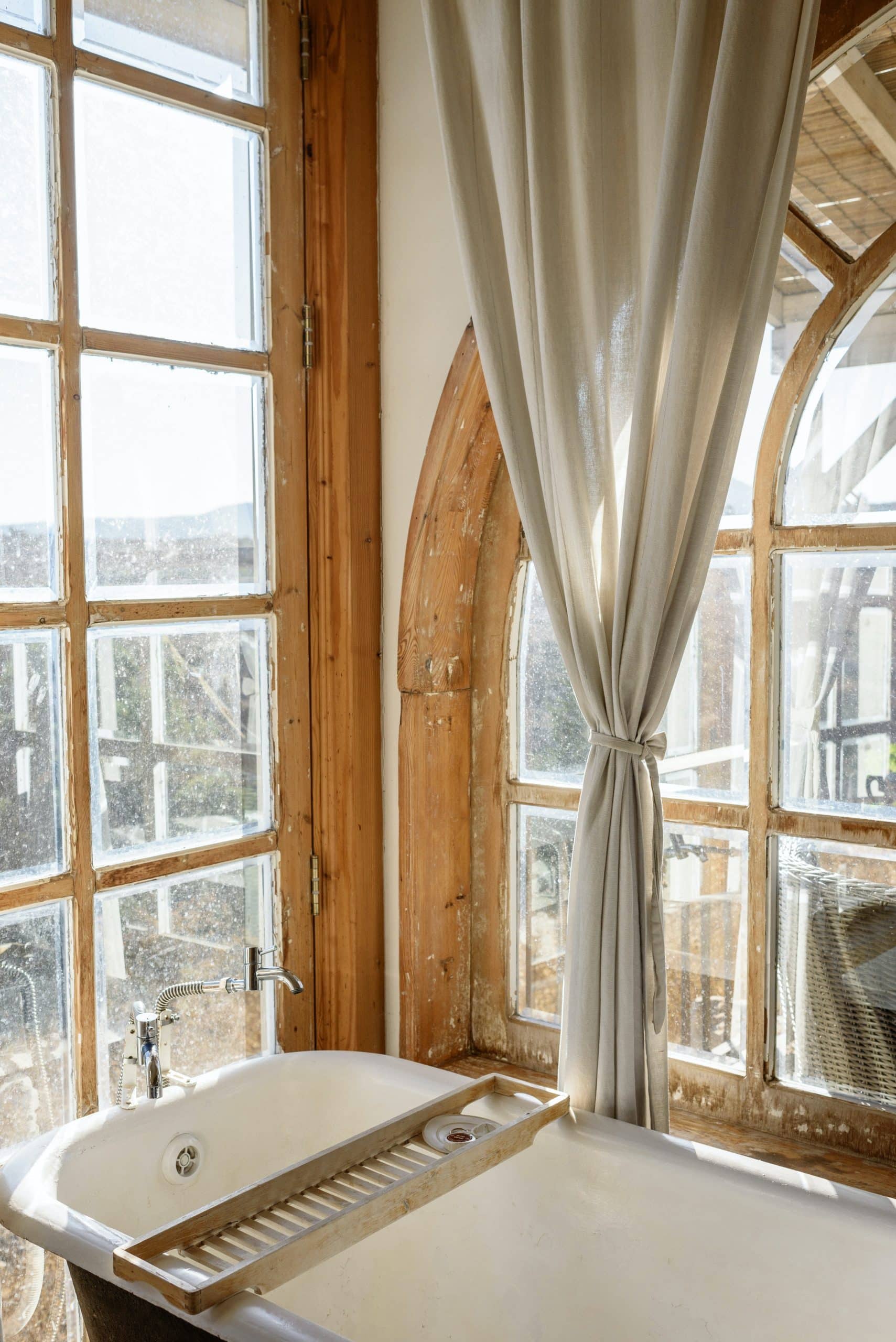 Incorporating old-world charm into a small bathroom remodel is a great idea. It can change the appearance and feel of the room, making it more inviting and cozy. Old-world charm adds character to small bathrooms, giving them a distinct style that modern designs cannot match. These timeless design elements can also make small bathrooms appear larger, giving the impression of more space.
Small bathrooms can be transformed into art with the right combination of elements. Popular vintage ideas for small bathroom remodels include decorative tiles, distressed wood accents, and vintage fixtures.
Mosaic tiles are still trending for floors, walls, and decorations. When integrated with modern styles, these stone surfaces can give your small bathroom a new look without overwhelming the eye. The sinks, tubs, taps, and fixtures are uniquely crafted to create a simple yet artistic arrangement that brings out the beauty and relaxation you need.
Create A Gallery Wall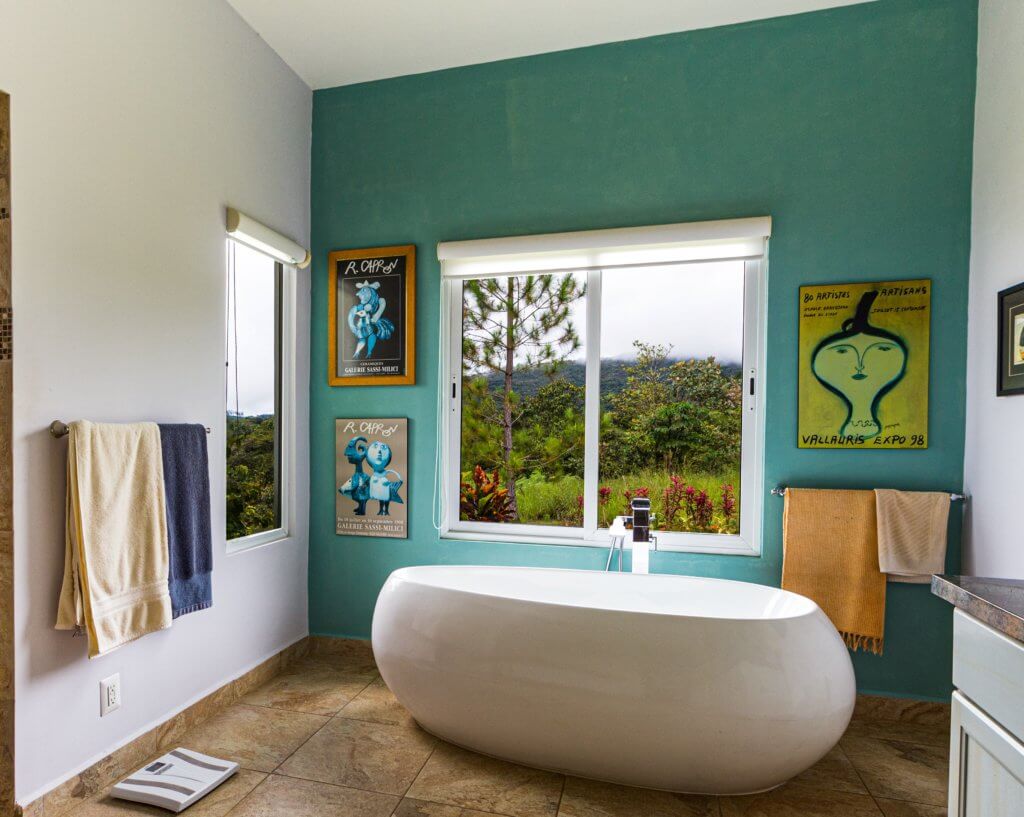 After a long day, you need time to rethink and organize your thoughts as you enjoy a warm, relaxing bubble bath.
Here's a unique small bathroom remodel idea: What if your bathroom wall had a painting of a beautiful small girl kindly smiling at you? It could be a breathtaking moment as you stare back and smile as if she was real. What about silly quotes that relieve your stress and make you laugh?
One of the best ideas for small bathroom remodeling is to maximize the space with a gallery wall. It is an excellent way to make the vertical space on the walls of a small bathroom feel larger, more colorful, and more inviting. The best thing about a gallery wall? It's completely customizable and can be tailored to your taste. Bring your collection of paintings, photographs, or art prints together in an aesthetically pleasing way.
After a successful bathroom renovation with updated fixtures, the bathroom space cannot be too small for artwork; you only need to be creative and hire an excellent home renovation contractor to make your imagination a reality.
Play with Height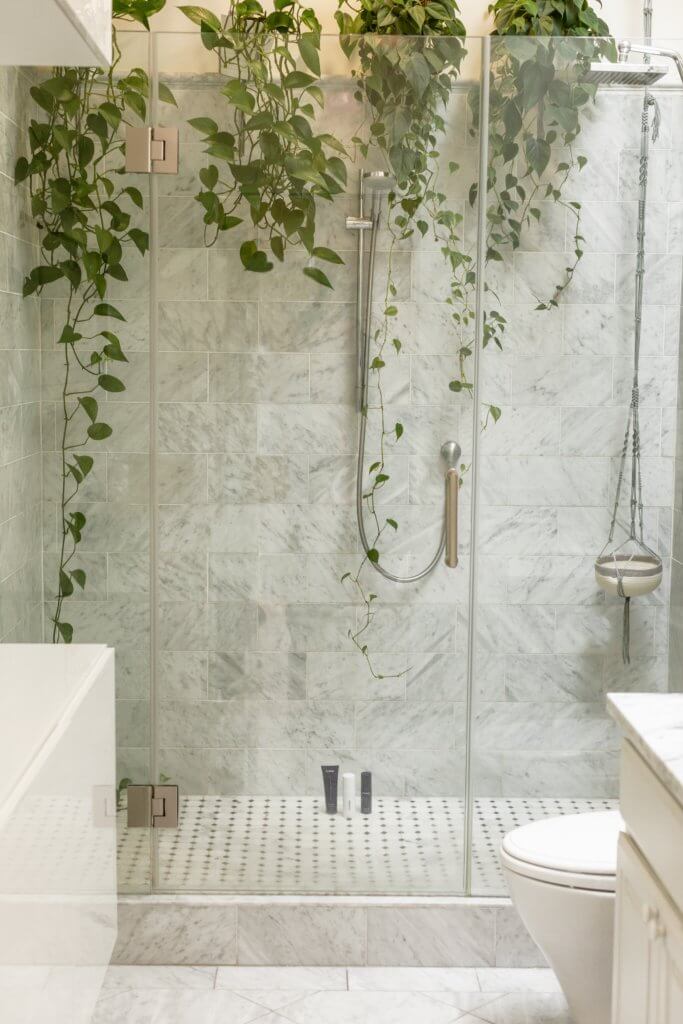 Most home remodeling contractors advise raising the bathroom ceiling if you have a small space. Increasing the height makes the room look and feel bigger while allowing more light inside is one of the best small bathroom remodeling ideas.
Playing with height is a great way to maximize space when it comes to small bathroom renovation. You can create extra storage without taking up floor space by incorporating tall ceiling shelves, wall-mounted cabinets, and other tall storage items. You can also use small shelves and cabinets to keep small items organized and easily accessible.
Additionally, by raising the height of certain fixtures, such as toilets and sinks, you can free up space on the floor for small furniture pieces or more storage. Playing with height in small bathrooms allows you to maximize your limited space and create a stylish, functional bathroom. With these ideas, you can make the most of your small space and create a beautiful small bathroom oasis.
Beach-Themed Bathroom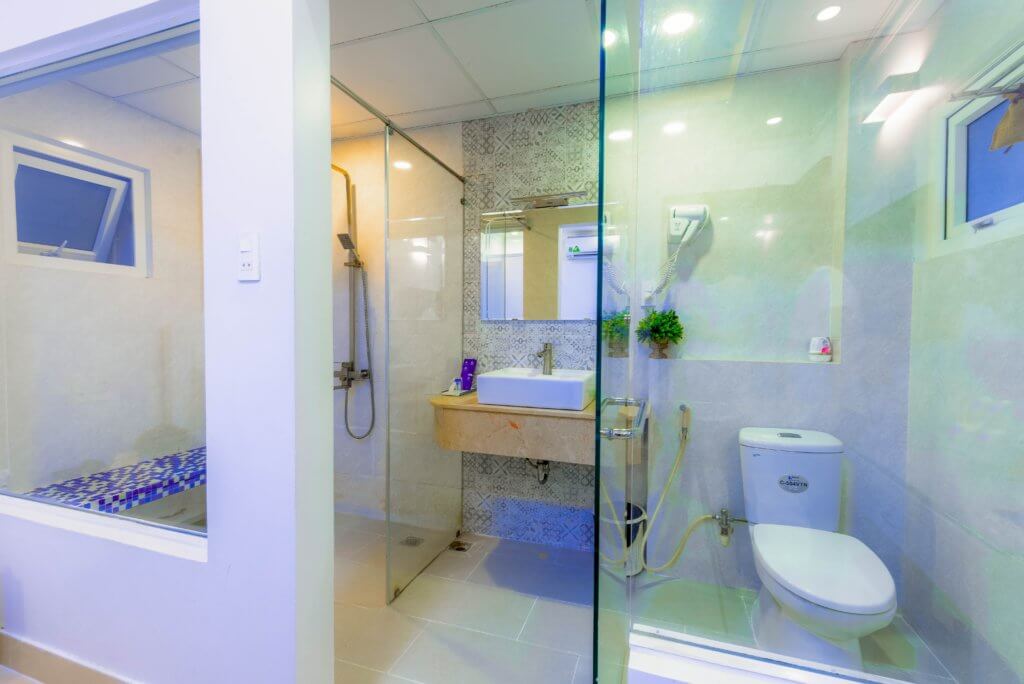 Green tiles with modern pops of wall colors and beach-themed bathroom amenities crowned with beach artwork bring out a Mediterranean flair, and lucky for you. It will always be summer! You can also include an audio system to funk it up a little. With this energy, your mornings will be happy and your evenings restful.
Beach-themed bathrooms are one of the best small bathroom remodeling ideas. With the right colors, materials, and accessories, you can create a beach-inspired atmosphere that feels larger than it is. Choose small tiles in whites, blues, and greens to give the space a coastal feel.
Use light-colored flooring to make the small space feel more open and airy. For small bathrooms, bright colors are best for walls as they reflect light and make the small space look and feel bigger. Beach-themed accessories like shells, driftwood, small plants, or coral pieces add to the atmosphere. Select light or airy curtains for windows and shower areas to maximize natural light and make the small space less cramped.
With a few small changes, you can transform your small bathroom into one that looks and feels like a beach retreat.
Maximize the Space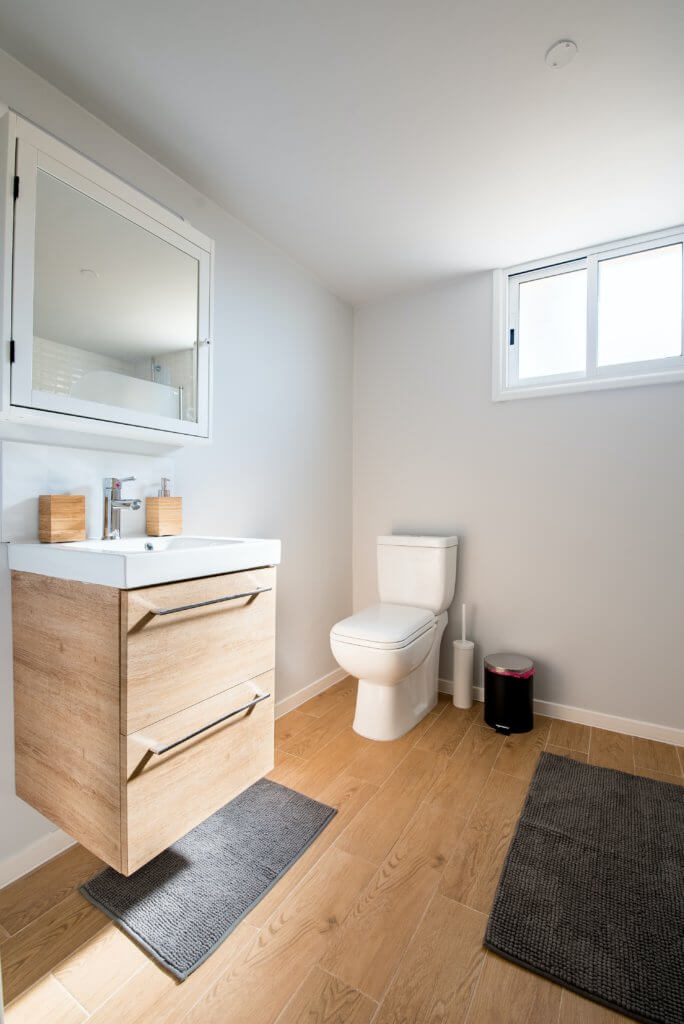 One of the most effective small bathroom remodeling ideas is to make the most of the available space. Consider incorporating built-in shelves and drawers into the walls or floor to provide additional storage to maximize the small space. A small shelf over the toilet or small hooks can also hang towels and other small accessories.
You can also install floating sinks, which take up little space and look modern and sleek. Consider installing a small bathtub to provide additional space for showering or bathing. Tell your home renovation contractor to install pocket doors for you. A pocket door prohibits the door from swinging back and forth, and the space behind it can be utilized.
Also, you can install a cabinet with drawers, shelves, and mirrors. It will save you some space. You may also consider substituting the bathtub with a shower. This extra room makes it easy to install shelves and drawers to hold up extra towels, rugs, and cleaning detergents.
Finally, to give the small bathroom a more spacious feel, choose smaller fixtures, fittings, and small pieces of furniture, such as a small vanity or stool. Adopting these small bathroom remodeling ideas will allow you to maximize your small space while providing a functional and stylish design.
Extra Tip: Call the Experts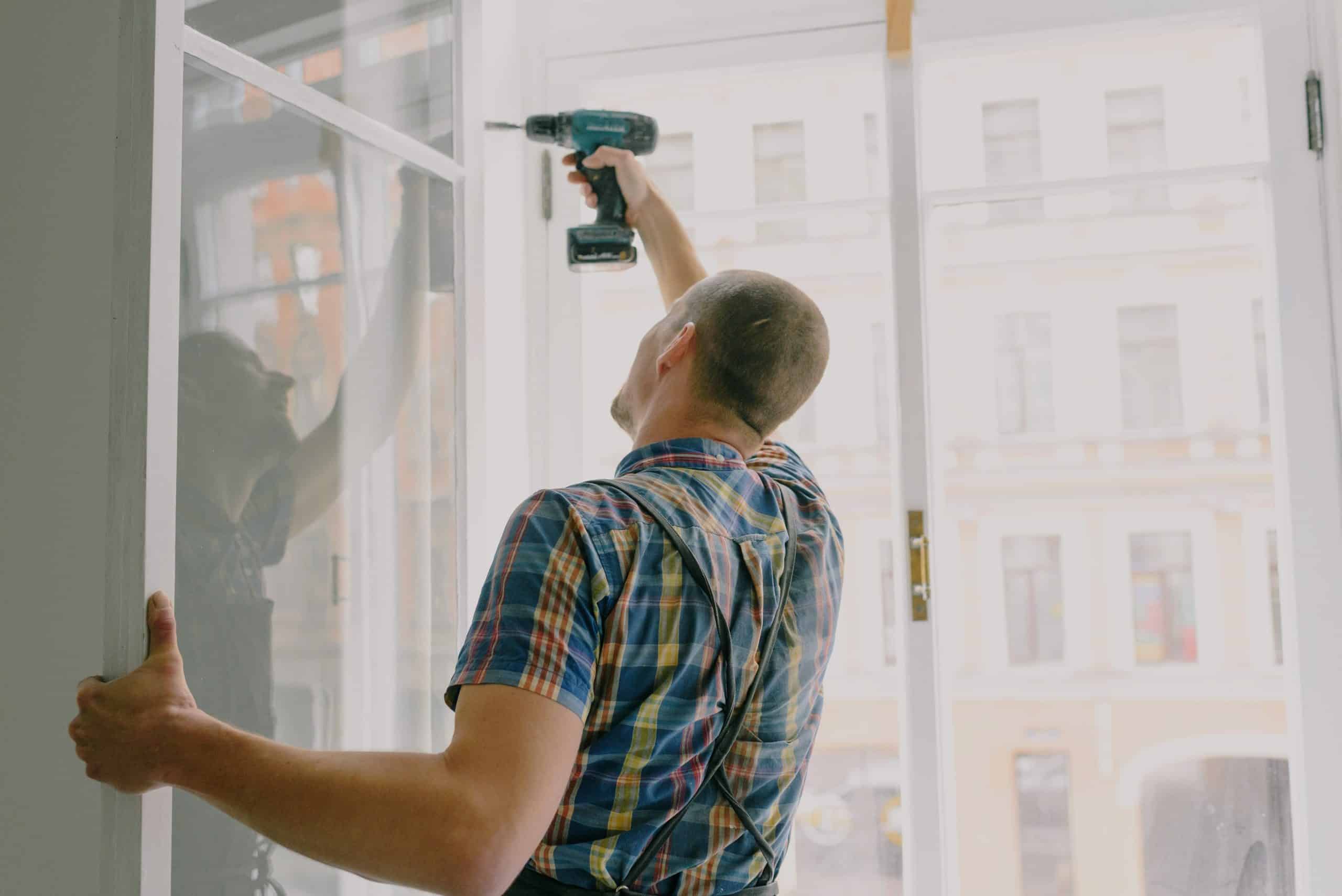 When considering home remodeling projects, your bathroom should never be left out. Ensure you work with professional bathroom remodeling contractors. Also, avoid making rash decisions to implement remodeling ideas without contacting an expert. Remember, you can couple up some of these small bathroom remodeling ideas to create an even more beautiful look.
A good contractor will have expertise in remodeling your bathroom and be able to provide you with the best layout, materials, and finishes for your space. They will also be familiar with local building codes and regulations, ensuring that the small bathroom renovation is done safely. Additionally, a professional contractor can work within your budget and timeline, ensuring that the project is completed on time and within your budget. With their knowledge and experience, a contractor can help you create a small bathroom that is both stylish and functional.