Basement remodel expands your home's space and market value. It is also a great opportunity to enhance your home's functionality and aesthetic appeal. As such, working with a qualified basement remodel contractor guarantees an amazing, serene and refined space which is ready to use as soon as the contractor completes the job.
At HelloProjectusa, we will match you with a professional, experienced, and creative basement remodel contractor who can bring your dream basement to reality. We work together with homeowners to understand their needs and expectations for a perfect basement remodel project. What's more, you also get expert consultancy services from our team of professional experts. Our professional input works in synergy with the entire team to help achieve a basement makeover design that fits your home's general plan and expectation.
Superior Basement Remodel Contractors That Works for You
We understand that your dream basement might be a costly investment. That is precisely why we connect you with the best basement remodel contractor to help you rebuild your basement at affordable costs. Additionally, the remodel experts in our network have been in the remodeling industry for years. As such, they understand the ins and outs of home remodel projects that will leave you happy and satisfied with their services.
Basement remodeling process requires careful coordination of upgrades, shifting wiring and plumbing systems, and installation of other fixtures. For this reason, we also partner with professional plumbing and electrical experts who install different power and water connections to create a functional basement.
We Only Link You with Highly Qualified Pros Near You
At HelloProjectusa, we use a thorough contractor-screening process to select the most qualified basement remodel contractor for our clients. You'll work with someone who has a standard implementation training and experience for the best basement refinishing outcomes. Additionally, we will schedule home visit to discuss some of the design ideas you have and what you expect after project completion. After this, the professional contractors will evaluate the basement and take its measurement.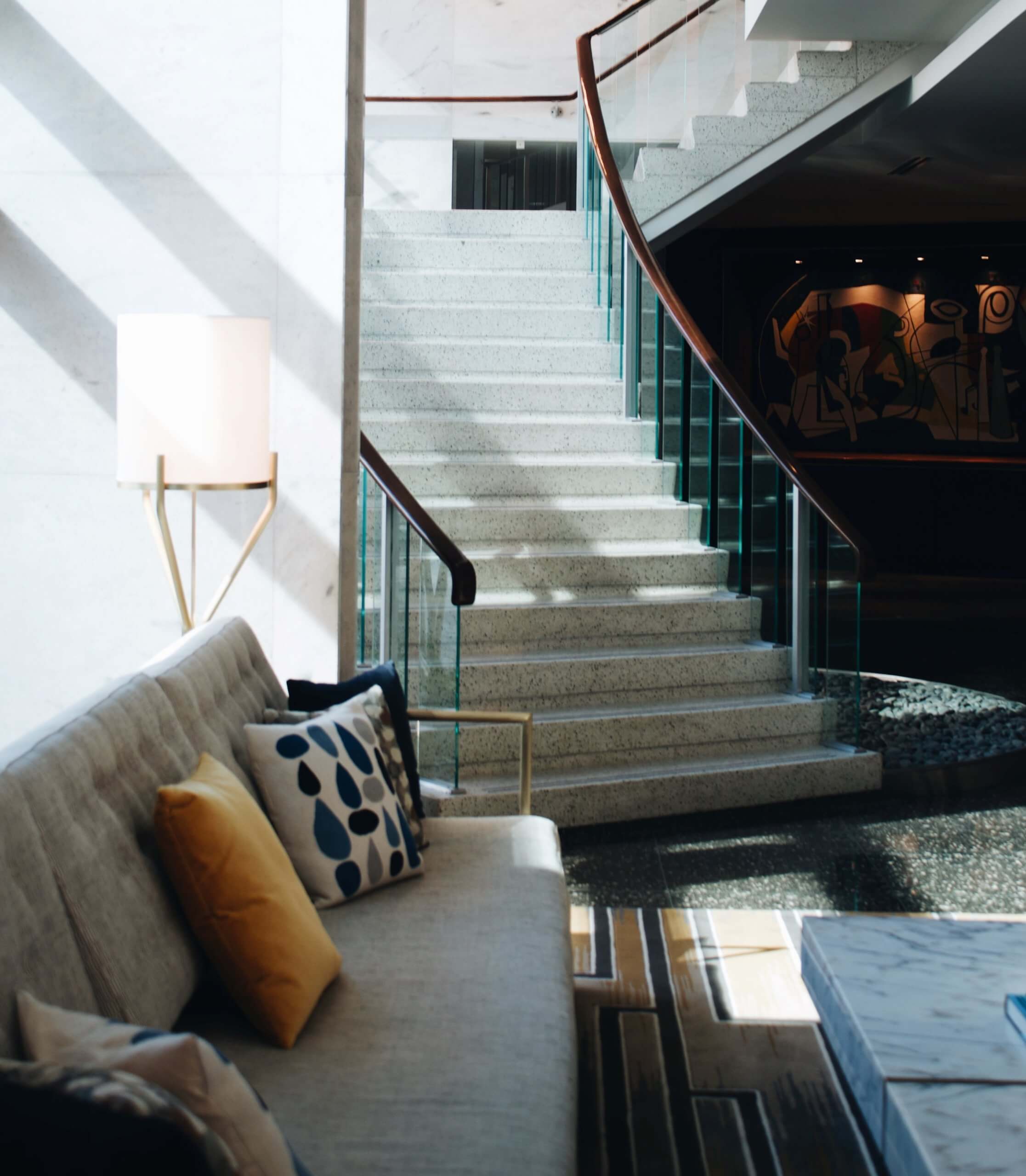 After analyzing the project and its requirements, our professional designers will help you create a perfect space according to your preference. At this point, you can share your thoughts so that you get a design that has a personal signature to it. Our team of professional basement remodel contractor use state-of-the-art CAD software to prepare 3D design plans for you to see and recommend  changes if you wish.
At HelloProjectusa, we connect our clients with reputable contractors. During the basement remodel project, they will help choose the best materials for your space. Besides, they partner with home improvement stores that supply quality and unique materials at highly competitive rates. Such experts have a knack for choosing high-quality fixtures and décor elements for a long-lasting and eye-catching basement look.
Communication is critical between you and the contractor. Your basement remodel contractor will inform you about the project's progress. You are our primary focus. Thus, we will link you to honest and transparent contractors who'll give you peace of mind throughout the entire renovation project.
Why Us?
Different property owners remodel their basements for various purposes. For example, you want to create more room to accommodate visitors, or build an extra utility space. That said, whether you need transform yours into an extra bedroom, kitchen or living space, HelloProjectusa has your back. We will connect you with basement remodel contractors to execute the basement renovations according to your expectations. Trust us to link you with a professional basement remodeling experts to handle all types of project including:
Basement guest suite
Basement family room with fireplace
Modern basement lounge with a small bar
An artist's music or art studio, complete with workstations
A kitchenette-living space combo
Modern Boho bedroom with vintage accents
A child-friendly basement family space
A basement bonus room with wall décor
A bar and kitchen basement featuring a guest lounge, and many more.
Do you have a basement remodel project but can't find reliable, professional, and client-focused home remodeling contractors for the job? Search no more! HelloProjectusa is committed and prepared to help you find a qualified basement remodel contractor. Call us at 800.900.7875 or fill out our web form today! We will schedule an appointment to discuss the project with you.