Trends in home improvement, especially on modern windows and interior décor keep on changing, just like the fashion and automobile industry. Hence, one style can become popular at one time and soon becomes outdated after a while. The windows and other apertures in the home play a critical role in the home's overall style and energy efficiency. Don't fall behind as other home owners continue to add modern windows creatively to improve their property's interior and energy-efficiency.
This article discusses some ingenious ways of adding contemporary windows to your home renovation project.
Research Modern Window Materials
When upgrading your windows to suit your home's renovation prospects, you need to do your homework. Find out some of the accessible materials for upgrades and treatments. Most householders prefer vinyl windows because they are pocket-friendly and energy-efficient. Nonetheless, if you have a high-end budget, you might want to consider fiberglass windows. They have high heat insulation and sturdy construction for durable modern windows.
Sometimes installing window treatment material may surmount your home improvement goals. Different materials provide a different character. For instance, woven wood offers a sustainable option while velvet exudes a classy look.
Add Color to Modern Window Frames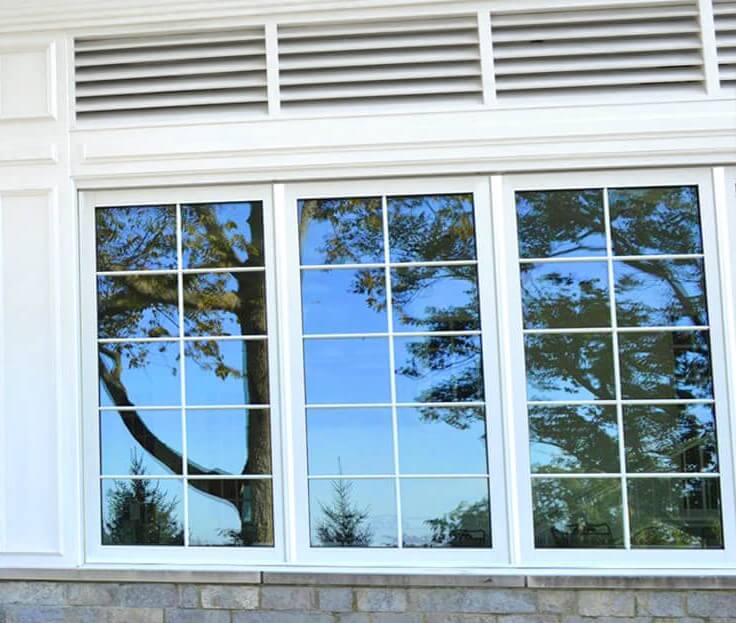 A considerable number of homeowners in the US only use a limited array of colors for their window frames. These include white, clay, or dark-brown. However, you can transform your home's exterior by painting your window frames using other unique colors. Visit your local home improvement store and find colors that blend with your property's exterior siding, trim, or stucco. Imagine installing modern windows and finishing the frames with a beautiful color; you get your desired energy efficiency and exterior style.
Transoms and Wall Windows
A transform is a narrow window installed on top of a door or another window. They offer a stand-alone design. Another trendy style is going for window walls. In such a configuration, the glass doubles up as the window and wall. Initially considered a high-end window design, window walls have gradually become popular additions in single-family properties. The helps window contractors and homeowners to utilize the space effectively while letting in natural light. Are you planning on upgrading the kitchen or bathroom? You can consider a clerestory design, where you add modern windows above the kitchen cabinetry or bathtub.
Install Skylight to Your Modern Windows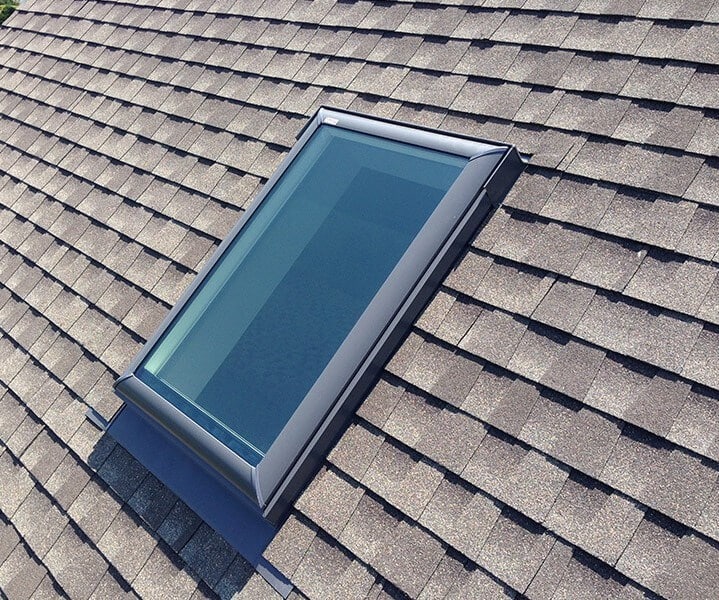 Another practical means of maximizing natural light, skylight windows are unique roof apertures that beautify the home. The secret to achieving the perfect setup is to partner with a contractor who can perform a professional installation. What you want is to avoid heat buildup and reduce the chances of leaking.
The windows feature a small-diameter lens on the roof that directs light into a reflective tubular structure. A diffuser, mounted on the ceiling, distributing the natural light through every inch of the room. An upside to these modern windows is their ability to filter out the sun's harmful UV rays while reducing heat gain in the property.
Install French Doors Instead of Modern Windows
French doors offer excellent design for people who wish to have an indoor-outdoor lifestyle. These doors feature clear glass that allows you to expand your living area into the patio for a unique character and panoramic views. This design is an excellent and practical idea that can work on other sections of the property, such as the garage. To breathe new life to your home by adding modem windows, work with professional home remodeling contractors!