Compare Prices on your Epoxy project
Get free quotes in minutes and select the best deal!
Epoxy flooring is becoming a popular option both for interior and exterior home remodeling projects due to its versatility, durability, and its superior resistance to heavy weights, traffic, stain, moisture, and chemicals. Here are five amazing seamless epoxy flooring ideas for you to consider in 2022 home remodels.
Epoxy-based floors are durable, wear-resistant, and have a wide array of design options. For these big reasons, the advantages of epoxy flooring are evident. Epoxy, polyaspartic floor coatings, and polished concrete floors are suitable for residential, commercial, and industrial environments. The hardeners and resin compounds that experts use to create this type of quality floor material seamlessly bond to most surfaces during a home remodeling.
Besides being long-lasting, these quality and upscale flooring options, like seamless epoxy flooring, are elegant and aesthetically pleasing. They are also environmentally friendly, simple to maintain, and have easy-to-clean qualities. In other words, epoxy floors are the best choice for home renovations due to their flexibility and usability. The benefits of epoxy flooring are obvious for residential homes, garages, and commercial buildings, and epoxies are increasingly becoming popular due to the aforementioned superior qualities.
Below Are 5 Amazing Epoxy Floor Ideas For 2022 That Can Help Homeowners Create A Warm, Welcoming Living Space With A Grand, Upscale Look.
1. The Art of Installing A Decorative Coat with Metallic Epoxy Flooring
Give your concrete floor a new life with metallic epoxy flooring. Metallic epoxy is one of the trendiest flooring options for 2022 home remodeling projects.  Do you envision your floors coming to life? An easy way to accomplish this is by installing a dazzling and stunning floor that can be created with metallic epoxy flooring. To create this metallic epoxy flooring, professionals include simple metallic powders or radiating pigments to give your floors a stunning appearance as they replicate shining and dazzling luster. Aside from its magnificence, this popular flooring is also admired for its elegance and strength. Since metallic epoxies are installed fairly thick to give a three-dimensional look, they often have that marbleized look while attaining a seamless epoxy flooring finish. It's a low-maintenance epoxy floor option with high resistance to moisture, stains, and chemicals. Like other seamless epoxy flooring finishes, it has a distinctive aesthetic (and an excellent gloss finish). If you desire a luxurious look and want to add an expressive touch at the office, retail space, business, or your home, look at choosing metallic epoxy flooring.
2. Personalize Your Space with Unique Epoxy Floors
Are you looking to give a unique style to any room in your home? Epoxy flooring provides versatility and durability to your floors. It can also allow you to differentiate yourself by displaying a modern design if you choose. A seamless epoxy flooring creates a vibrant multifunctional floor that can brighten your interior space. This type of flooring is highly resistant to any wear and tear. This seamless epoxy flooring system offers homeowners a chemical, stain, and moisture-resistant floor that can withstand heavy foot traffic. Installing seamless epoxy flooring in your home will give it an elegant look with its smooth and durable finish.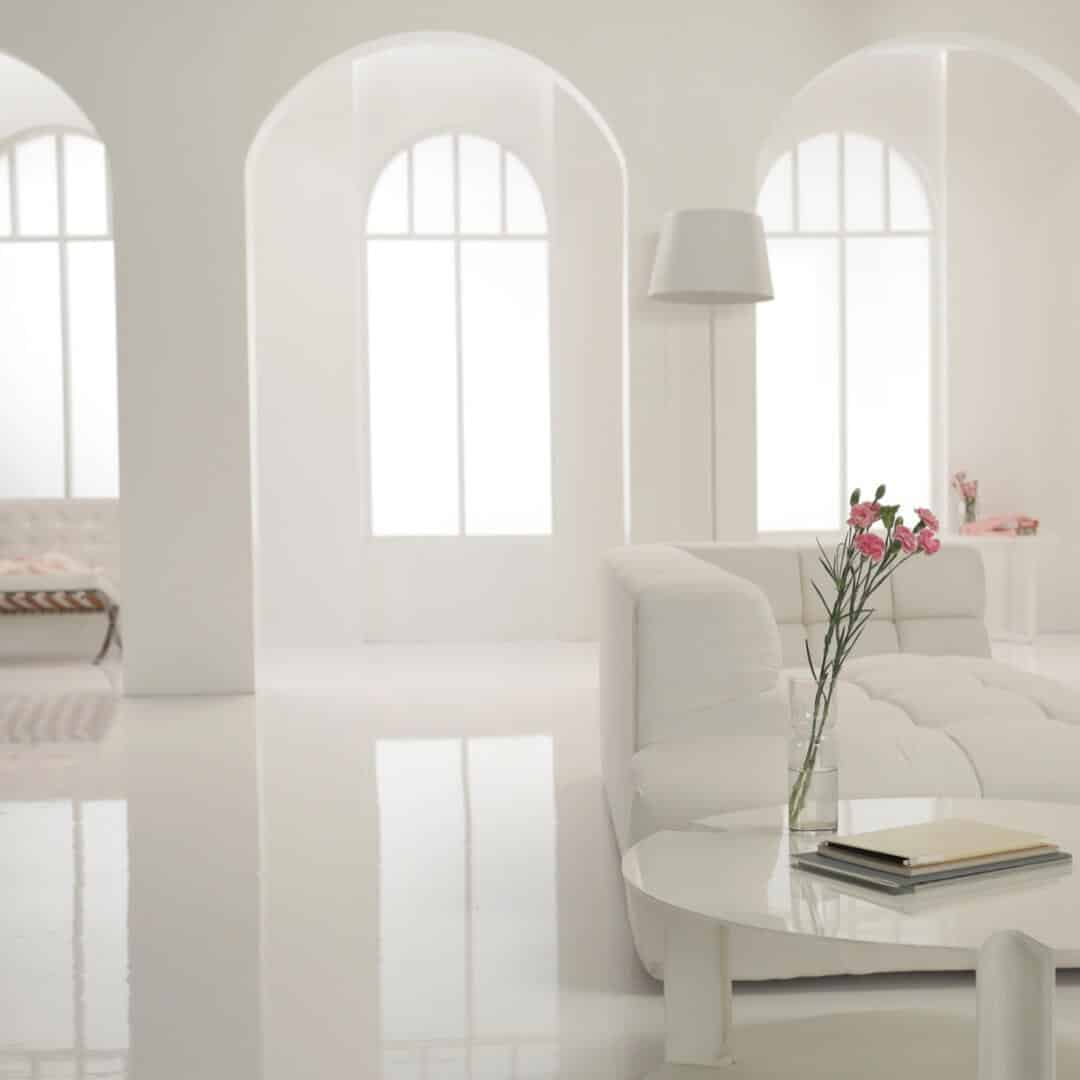 3. Create A Stunning and Unique Look with Epoxy Floor Where Other Options Maybe Impractical
Are you planning to create a smooth, classy, and durable floor, but you are on a budget? Worry no more, seamless epoxy flooring offers a luxury and stylish look at a pocket-friendly price point. This wear-resistance floor option won't damage the existing structure. In fact, it is an excellent long-lasting flooring system for home remodeling projects where heavy stone, slate, or marble may be impractical to install.
4. Seamless Epoxy Flooring in Commercial and Industrial Industries
Epoxy flooring can create and form a continuous and seamless epoxy floor that looks fantastic. This flooring not only looks great but is extremely durable and can add to the safety and cleanliness of your facility. A big benefit of seamless epoxy flooring for both commercial and industrial spaces is that the epoxy floors are easy to clean with no places for bacteria or chemical residue to hide.  Having seamless epoxy flooring in your commercial or industrial space can possibly help increase productivity and create a more efficient work process.
Examples of Recommended Industrial and Commercial Spaces:
Aerospace
Auto Dealerships' Showrooms
Food and Beverage Locations
Distribution, Logistics or Warehouses
Healthcare Facilities
Industrial and Manufacturing Facilities
Office Buildings
Pharmaceuticals
Retail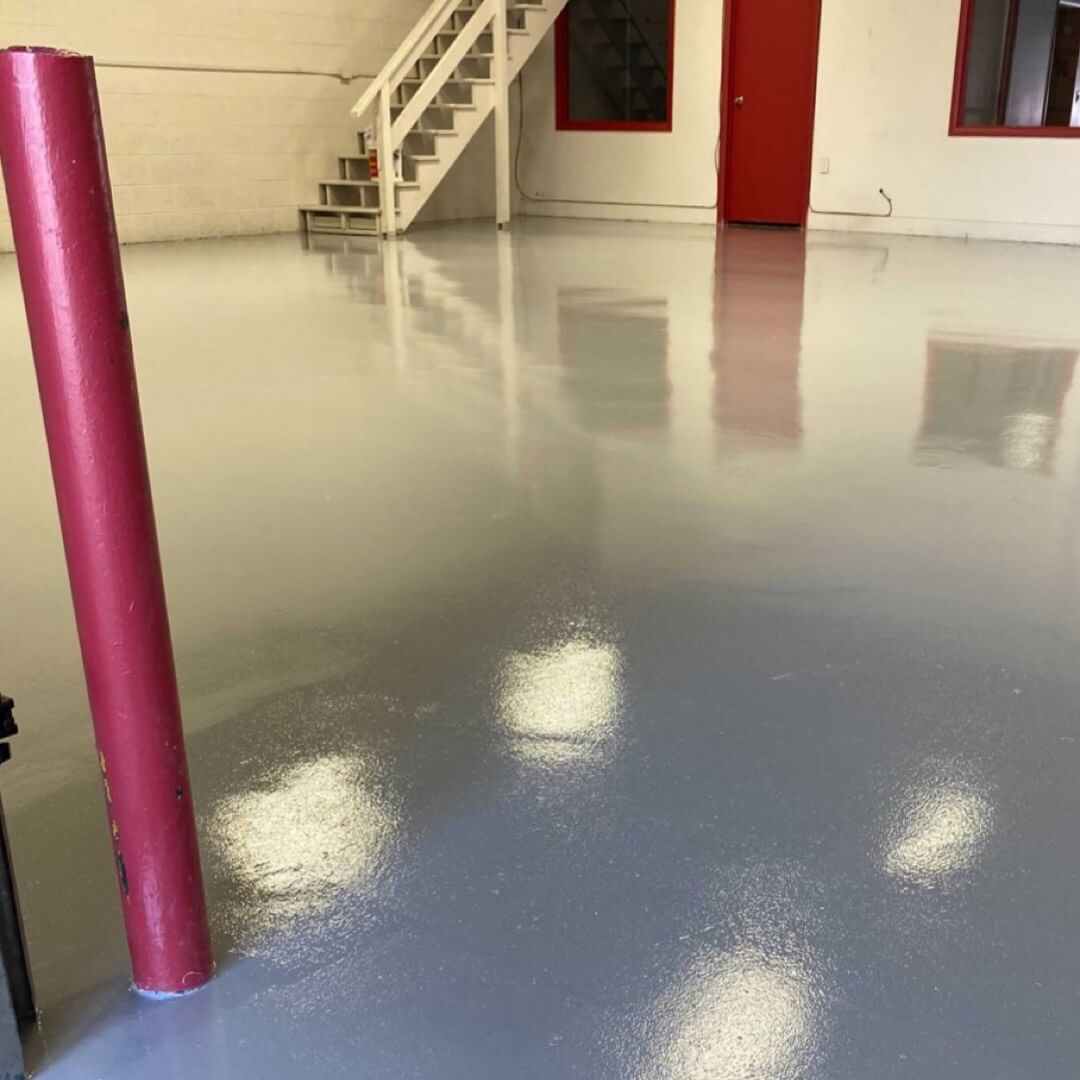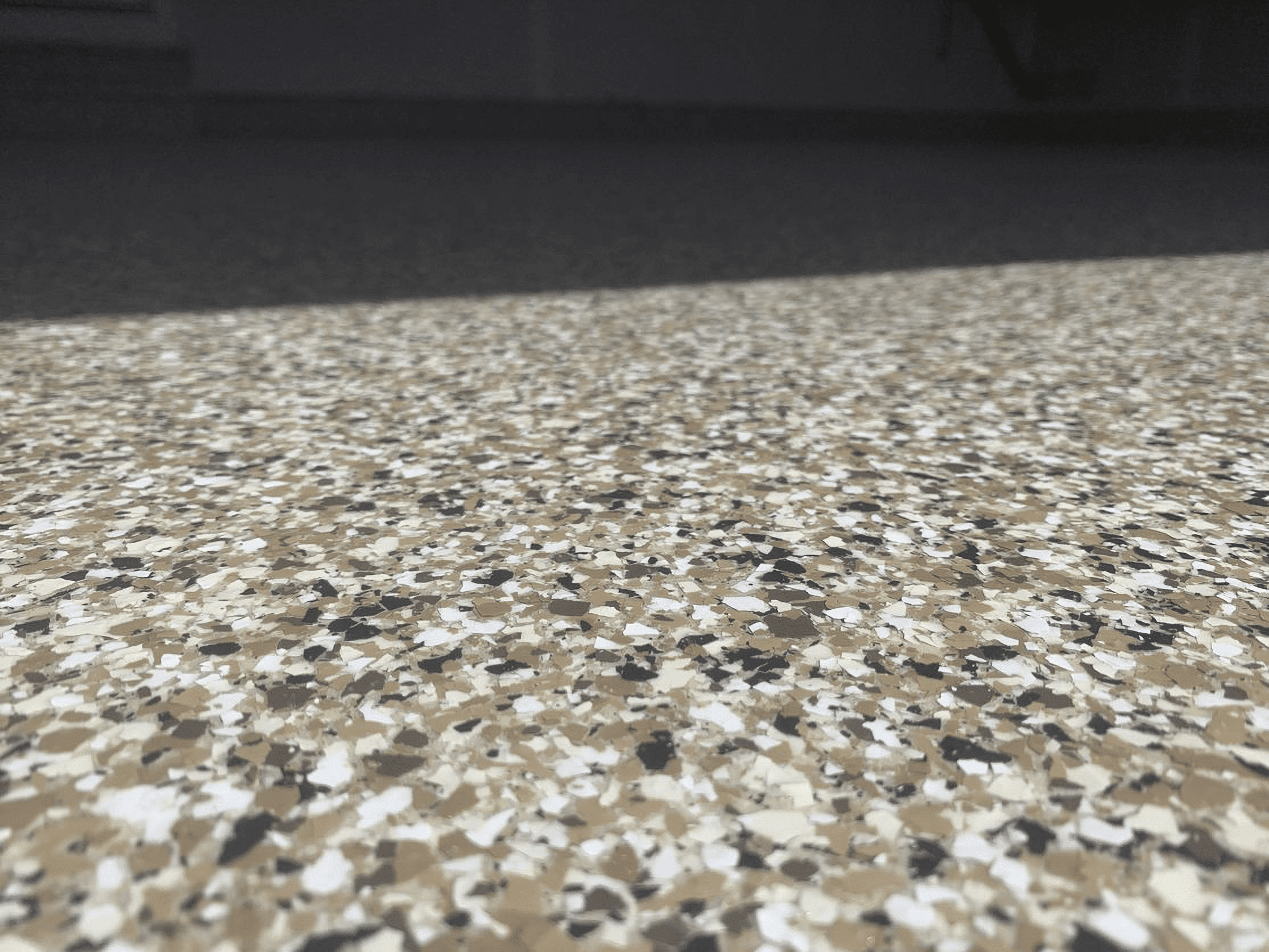 Ready to try out a speckled flake appearance with a slip-proof floor that brings about a stunning and unique splash of color? Let professional home remodeling contractors install custom seamless epoxy flooring. Once the base coat has been applied to your floor, your installer will use these multicolored flakes and fully distribute them all over your floor. An adequately installed full broadcast system is more durable than a random broadcast system. You have a three-layer floor which includes the base coat, flake, and top coat. These seamless polyaspartic floor coatings are an excellent option for any interior and exterior flooring. Flakes are available in various colors, styles, and sizes. They can be custom designed to accent, complement, or aesthetically influence your living space.
"Seasoned contractors at HelloProject have years of experience installing decorative & durable floors in different home remodeling projects."
Whether installing seamless epoxy flooring for your home remodeling, commercial, or industrial needs, our epoxy flooring options can be an excellent fit for any project. We can customize almost any surface without sacrificing the floor's functionality.
To join thousands of satisfied homeowners, contact HelloProject and realize why we are your ideal company for your concrete flooring needs.
Compare Prices on your Epoxy project
Get free quotes in minutes and select the best deal!