Ready To Get Started?
Get connected with the perfect contractor, for free!
Flooring is an essential interior décor element in any home. In residential properties, looks are primary for flooring, but functionality and use resistance are the top things to consider in commercial applications. But is epoxy flooring durable? Many flooring contractors recommend epoxy as one of the most durable flooring types, providing both functionality, class, and style. This article discusses the difference between epoxy coating, custom wood floors, and tiles, as well as why you should consider epoxy if you are looking for the best durable floors.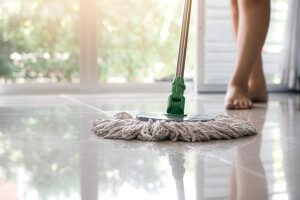 Epoxy Floor Vs. Hardwood Vs. Tile Floorings
When selecting the best flooring type, you need to consider several factors. Plus, it also helps to understand the difference between popular flooring options.
Tiles
Tile flooring is popular for many reasons. For one, it provides durable flooring out of the box. Tiles can also help keep a home cool in the summer due to their ability to repel heat. In addition, tiles are not porous and do not trap dust or fur, which makes them a good choice for people with allergies or pets.
Tile is the best flooring type for the bathroom and the kitchen as it is stylish, easy-to-clean, scratch and water-resistant.
Stone tile is known for its luxurious look and beauty that it can bring to any space. It's extremely resistant to wear and is a durable flooring material. Some of the most popular options are granite, slate, marble, and travertine. With stone tile, depending on your choice of finish, it can be shiny, glossy or have a matte surface or texture.
Glass tiles with their reflective nature create a gorgeous shine creating an excellent decorative choice for with an array of colors. It's incredibly durable and easy to clean and maintain.
Ceramic tile is made from clay materials and has the option of being glazed or unglazed. This type of flooring is best to use in areas that won't regularly be exposed to liquids.
Porcelain tile is made from the same materials as clay and is a ceramic that produces a denser tile, which makes it more water-resistant and provides a durable floor option.
If you are looking for durable flooring that is versatile and clean, these floors might be the right choice for you.
If you are considering tile flooring for your home, always consult with a professional to ensure proper installation.
Hardwood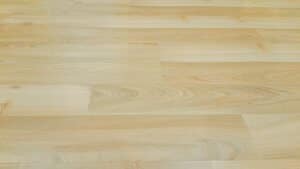 A classic flooring option, hardwood adds distinct elegance to a room. The popularity of hardwood flooring is no mystery. Aside from the classic aesthetics it provides, it is also a durable flooring. Hardwood flooring can be refinished and reused many times, making it a sustainable flooring option. They are also easy to care for, requiring only sweeping and occasional mopping. It's the perfect choice of floor for the living room, hallway, kitchen, or office, and it has the ability to maintain its classic or modern look no matter what year it is.
When choosing hardwood flooring for your home, typical considerations would include the type of wood, the finish, and the installation method. With so many options available, you can find the perfect hardwood to fit your needs and style.
Epoxy Floor
Epoxy floor is a popular choice for both residential and commercial spaces because it is a durable flooring option that comprises several layers of epoxy coatings applied on the floor in tune to a depth of a few millimeters. Epoxy floors are also easy to clean, slip-resistant, water-resistant, low-maintenance, non-toxic, and long-lasting. These characteristics make this type of flooring ideal for high-traffic areas such as kitchens, bathrooms, basements, and hallways.
Epoxy floors can also be customized to suit the specific needs of any space. Most importantly, this type of flooring is generally affordable.
If you are considering epoxy floors for your home or business, consult with a professional to ensure that it is the right choice for your space. With proper installation and care, epoxy floors can provide years of beauty and function.
Why Choose Epoxy Flooring?
There is a reason why many professional floor contractors will advise you to add epoxy to your concrete garage floor. As the years go by, the concrete can wear out, and epoxy provides the most durable flooring option, which brings us to:
Durability– Once installed, an epoxy coat achieves a tough, impact-resistant surface that can withstand anything that may come in contact with it. You need not worry about oil spills, gasoline or stains, because you can easily clean your floor.
Low-maintenance– Floors in high-traffic areas become stained, worn, and littered with tack marks, but that's not the case with epoxy finishes. The floor has a hard, glossy, and shiny surface, making it easy for you to wipe off dirt and spills.
Hassle-Free Installation– Because the epoxy coating is applied on an existing flooring surface, your floor contractors will spend a short time installing the floor. Besides, they can customize the floor depth to suit your interior design needs.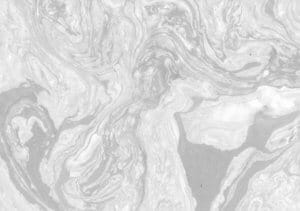 Tips for Choosing the Best Epoxy Flooring
While epoxy floors have many applications, it has the ability to add a personalized character to the interior design. Hence, it is critical to take some time and find the ideal choice of epoxy before contacting your home remodeling contractors.
Understand Your Needs
Before you choose the epoxy finish or color for your property, first know its use and the resulting feel of the upgraded space. You might love a laid-back tone with bright chips, but the idea may end up being distracting rather than attractive. Therefore, try and find out more options for epoxy that suit your specific area of application.
Choose the Color
Your epoxy coating can make or break the aesthetic nature of space. Adding the wrong color to your flooring can tarnish the look and feel of the area. An advantage of hiring professional floor contractors is that they can create a custom mix of colors to spruce up an otherwise average look.
A floor remodeling project takes money, and it is critical to task the work with the professionals. At HelloProject, we can help you find the most qualified floor contractors to help you install your epoxy coating. Visit us today, and we will happily hook you up with a flooring professional.
Select The Right Coating
With this type of flooring, you can either choose a metallic, satin metallic, or polyaspartic coatings.
Metallic epoxy floors are classy, unique, and completely custom and hand designed for every customer. Since metallic epoxies are installed fairly thick to give a three-dimensional look, they often have that marbleized look while attaining a seamless floor.
The satin epoxy leans more towards a matte, though still giving a bit of luster. Both are extremely durable options.
Polyaspartic floor coatings are leading the market for their use in coating residential garage flooring. Due to its extreme durability, this high-quality product is even UV stable making it versatile for any space in your home, whether it's both interior or exterior. All three options can be applied in residential and commercial properties
Epoxy Floors: The Right Choice for Many
There are numerous reasons why epoxy is so popular. Aside from being a durable flooring, it also offers varied styles, meaning you can find an epoxy coating that matches your personal style. This flooring option is also simple to maintain and can last for many years if properly cared for. Without a doubt, epoxy is an excellent choice, especially given the following characteristics:
Exceptionally Durable,
Shock Resistance,
Stain And Chemical Resistance,
Extremely Safe,
Slip And Scratch Resistance,
Less Abrasive Than Concrete, And
Impact Resistance.
As such, epoxy is versatile and can be installed where heavy equipment is used. To protect your floors and add style to your interior and exterior space, call us or fill out our online form today, and we will match you with professional floor installers near you.
Let's Get Your Project Done Right
We match you with the perfect home improvement contractor.