The kitchen island is one of the most important parts of your kitchen design. It's where you prepare your meals, entertain your guests, and relax after a long day. There are countless ways to make your kitchen islands tasteful. Give your kitchen island a facelift by even choosing a stylishly fashionable look.
Whether you're looking for a sleek and modern update or a more rustic feel. There are plenty of ideas to explore.  Let's check out the top 7 fancy ideas to give your kitchen island a facelift!
Top 7 Ideas to Remodel Your Kitchen Island
1. Customize Your Floating Shelves
If you have floating shelves in your kitchen, why not take advantage of the extra space and customize them to your liking? You can add some fun personal touches, like family photos or mementos from your travels.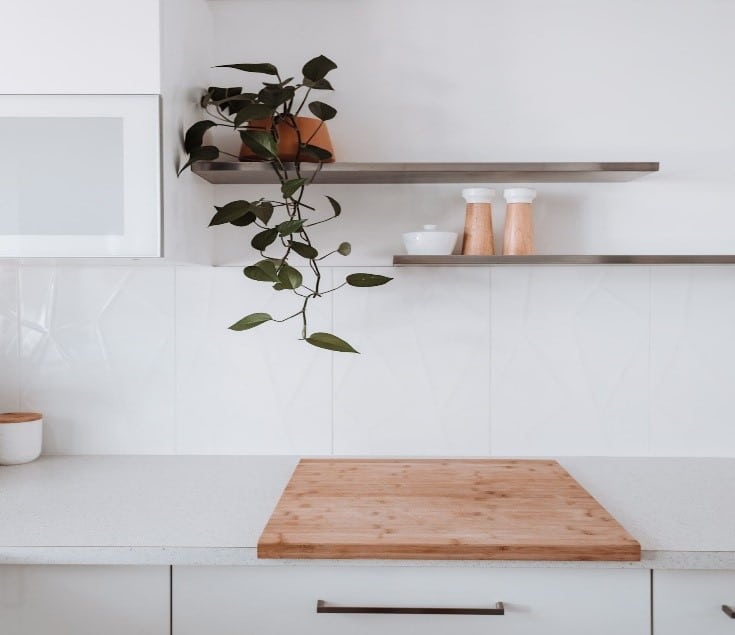 2. Curve the Edges
If you're looking for a more modern look, consider half-bullnose edges or demi-bullnose edges. These have a delicate curve of a bullnose edge and a flat bottom for your kitchen island. This would be a great option to give your kitchen island the perfect facelift it needs. The smooth, rounded top will help the overall appearance and make it more inviting, surely impressing your guests.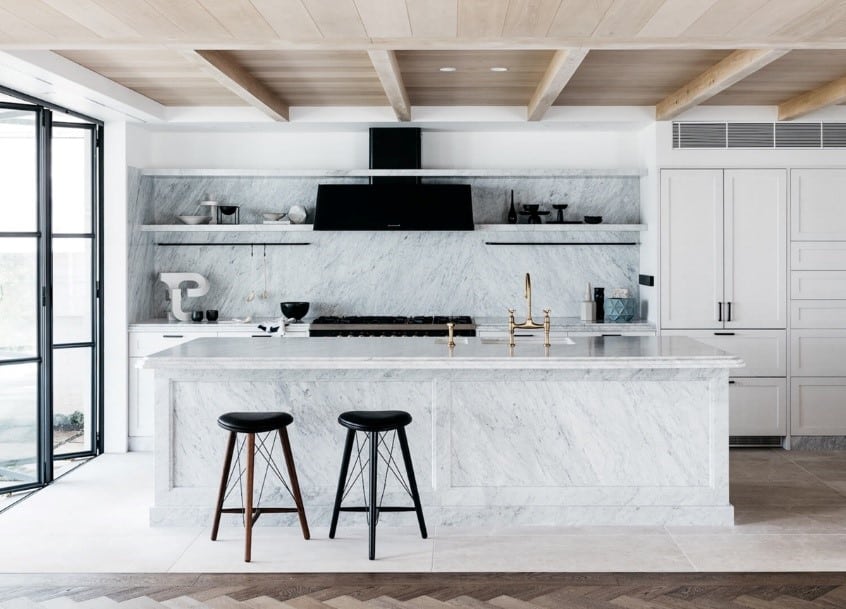 3. Change the Top Surface
One of the quickest and easiest ways to give your kitchen island a new look is to change the surface material. If it's currently a butcher's block kitchen island, change the wooden surface material to marble or granite. This will give your kitchen a more timeless and elegant look. If you are looking for a luxurious upgrade, consider using imported marble.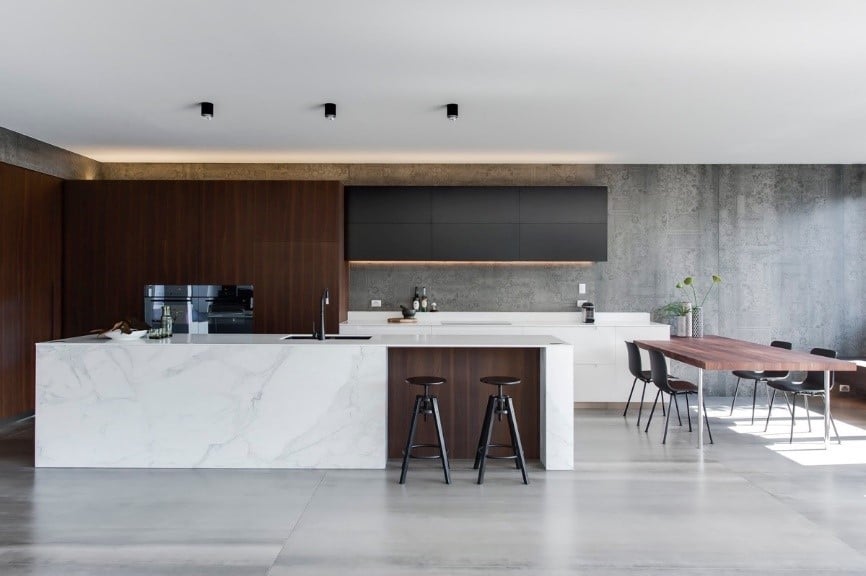 4. Contrast Colors
Another great way to update your kitchen island is to use contrasting colors. Try painting the base darker if you have a white or lighter-colored island. Or, if your island is dark, try painting the base a light color. Doing this will help create a more dramatic look.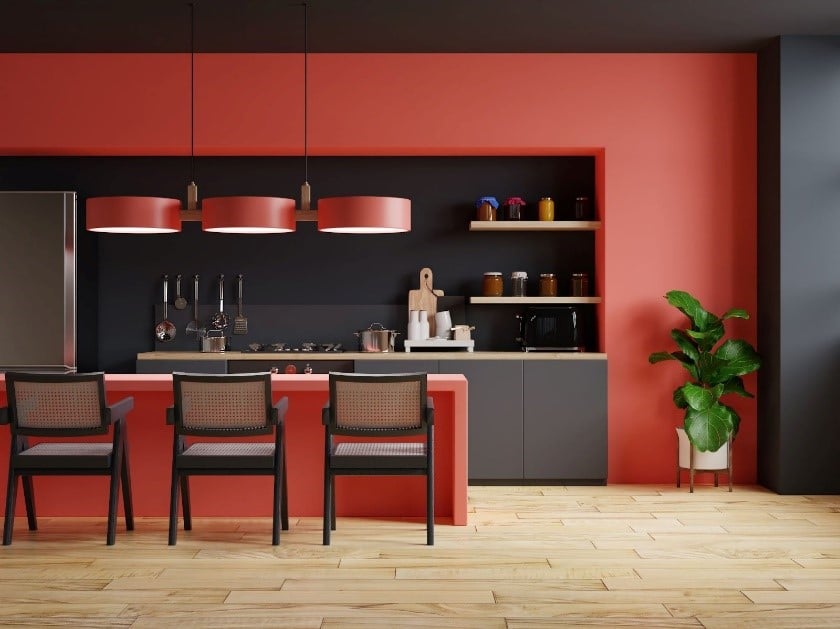 5. Mix Metals
If you want to add a touch of elegance to your kitchen island, try mixing different metals. You can use stainless steel for the base and add brass or bronze accents. This can give your island a rustic or sophisticated look.  It depends on the choice of metal you choose to bring out its aesthetics.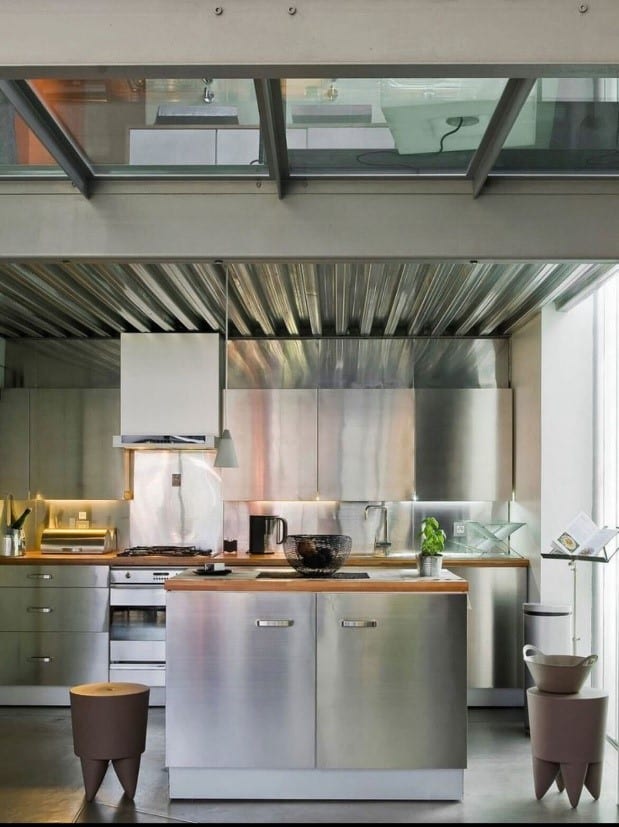 6. Hang a Statement Pendant 
Another eye-catching way to update your kitchen island is to hang one or more pendant lights above your kitchen island. This will draw attention to the island and can make it the room's focal point. The pendant lights will give some personality to your overall kitchen, even from a distance. A facelift with lighting is always a good way to bring some new life to a room.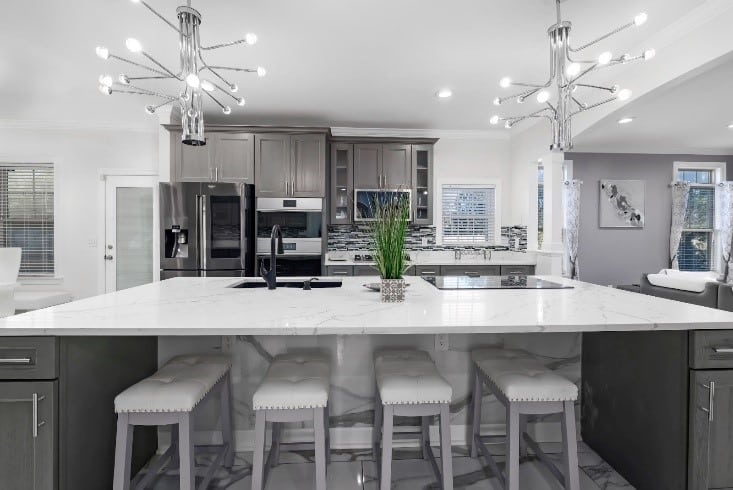 7. Slide up Makeshift Shelves
If you're short on space, you can still use your kitchen island by sliding up any makeshift shelves. You can mount shelves on the underside of the island. Consider attaching an existing shelf with brackets to the wall. This will give you extra storage space in your kitchen, and it will also help keep your kitchen neat and organized too.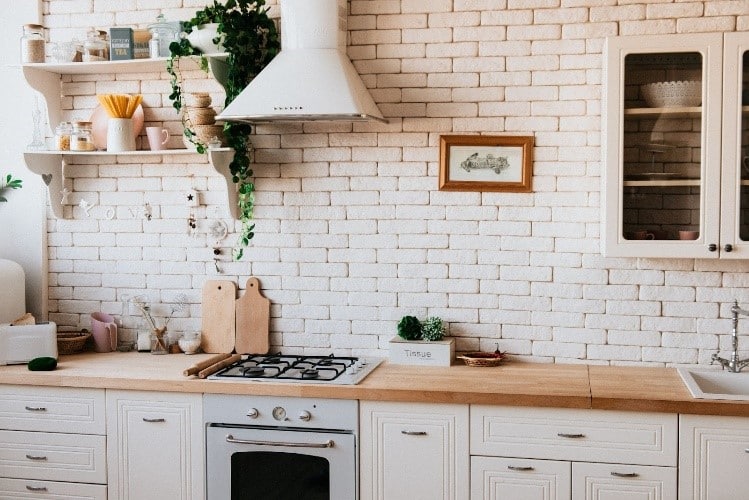 Consider one of these brilliant ideas if you want to add a touch of sophistication and a chic look to your kitchen island. From sleek marble countertops to rustic brass hardware, these items will upgrade your space. So, what are you waiting for? Start planning your kitchen island makeover today!
Author Bio:
Aparna Rao has a great passion for interior design and decor. Her design mantra is that the interiors of any space should be designed keeping in mind functionality and aesthetics. She works as a content marketer for Stonex India, a leading marble manufacturer, and has gained valuable insights into the marble stone industry. Her extensive knowledge of different types of stones and their properties and interior design makes her content stand apart and much appreciated by her readers. She also offers creative, innovative, effective design and decor solutions through her content.