re
Compare Prices on Your Bathroom Project
Get free quotes today and select the best deal!
Your bathroom is an integral part of your home. And because it's one of the most used spaces in a house, renovations are in order at some point.
If you are considering renovating your bathroom, you may be wondering which essential items or fixtures you simply cannot do without. A bathroom remodel can be a substantial investment, so you will want to be sure you get it the right first time. In this article, we'll provide helpful bathroom renovation tips and look at the choices you can make that will give you the best return on your investment and put a smile on your face every time you use your new bathroom.
1. Plumbing
Plumbing is always at the top of the list of bathroom remodel considerations. There are many reasons why. Firstly, outdated plumbing may be leaking and wasting water. This can cause significantly higher water bills that could otherwise be avoided if the pipes were replaced or upgraded. Additionally, renovating the plumbing can help you avoid costly repairs down the line due to blockages or corrosion of aged pipes.
Aesthetics also comes into play for plumbing pipes. One of the bathrooms remodels considerations for plumbing pipes is whether you want all areas of plumbing to be concealed. If you'd rather not have toilet waste and sink pipes on show, consider requesting them to be boxed using plasterboard and tiles. This can create a much cleaner and sleeker look.
2. Lighting
Lighting is also one of the vital bathrooms remodel considerations for any home. The light you choose for your new bathroom can make a difference — lighting sets the atmosphere for your bathroom and serves important functional purposes. For example, recessed light fixtures will help brighten every part of the room, while safety lighting ensures that you can safely navigate the space at night. Selecting the right lighting will ensure that your bathroom is beautiful and practical.
One of the important bathroom renovation tips when it comes to lighting is to make sure to include one or two in the shower and above mirrors. Properly lit showers can help reduce slips and falls, making them much safer. You might also want to consider a dimmer switch to change the mood, perfect for when you take a relaxing bath.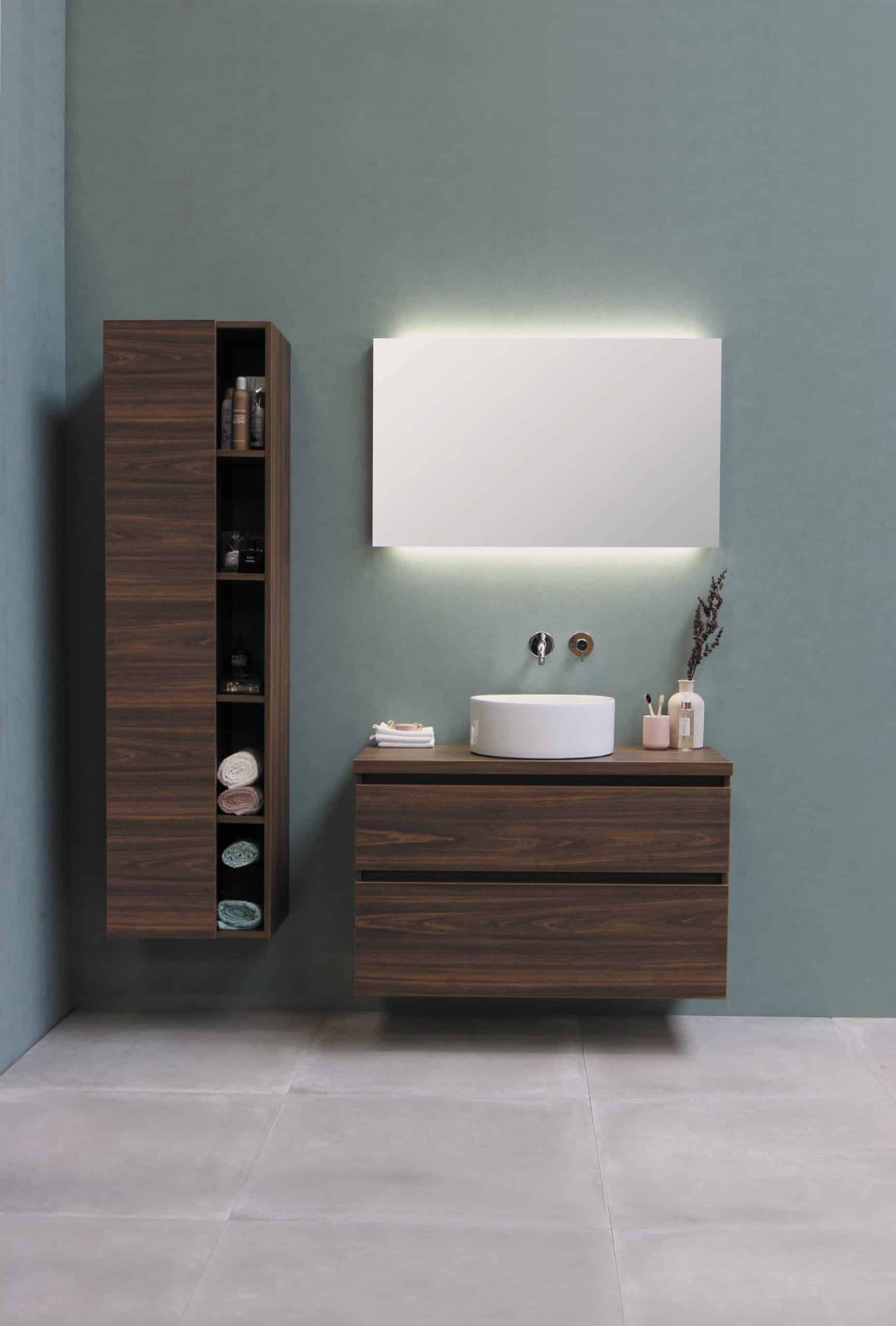 3. Bathroom Remodel with Modern Cabinets
Bathroom cabinets are often an overlooked item or the last item to be installed. However, they should be near the top of your bathroom remodel considerations. Cabinets provide an essential storage option for all your bathroom essentials and help keep a clear, clean, and organized space.
Whether you're looking for versatility or need extra storage, bathroom cabinets are the perfect addition to your bathroom. Think about how often you go to your bathroom or medicine cabinet. If you have space, consider having a recessed medicine cabinet. This is a great space-saver if you have to have a shallow vanity.
Compare Prices on Your Bathroom Project
Get free quotes today and select the best deal!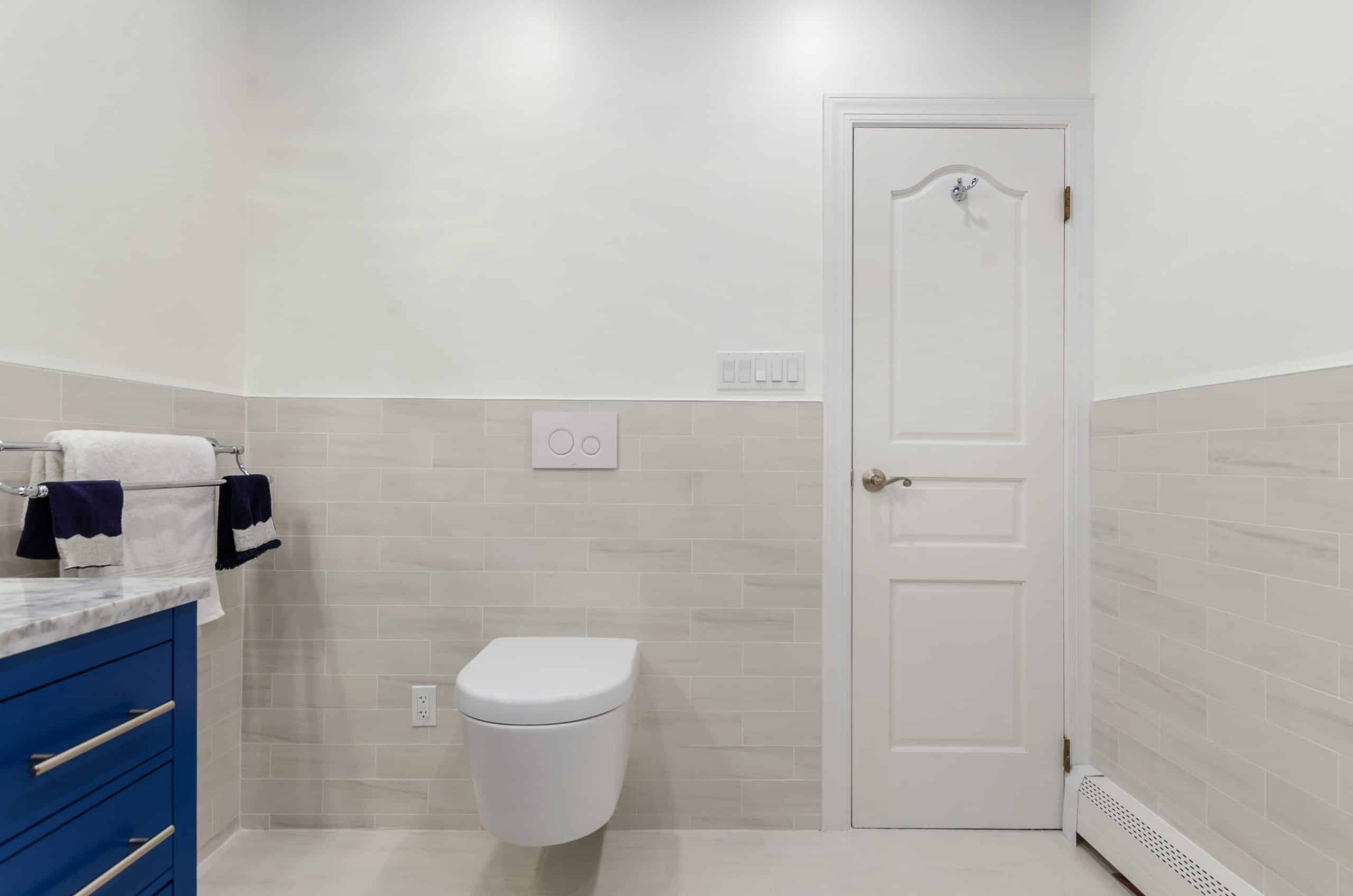 4. A Wall-Hung Toilet
You've probably seen wall-hung toilets in swanky restaurants and nightclubs. There was a time when these fixtures were quite expensive, but thanks to their growing popularity, they have been reduced in price. These toilets offer an easy way to upgrade the look and feel of any bathroom. The sleek, contemporary design is perfect for modern bathrooms and those with more traditional decor.
One of the most valuable bathroom renovation tips for tight bathroom spaces? Install a wall-hung toilet. Because the tank is hidden behind the wall, it creates a modern and minimalistic look and the illusion of more space. Plus, you don't have to worry about cleaning around the base or behind it because it hangs at least six inches from the floor. You can use the space above the toilet for a sink, mirror, medicine cabinet, or shelving.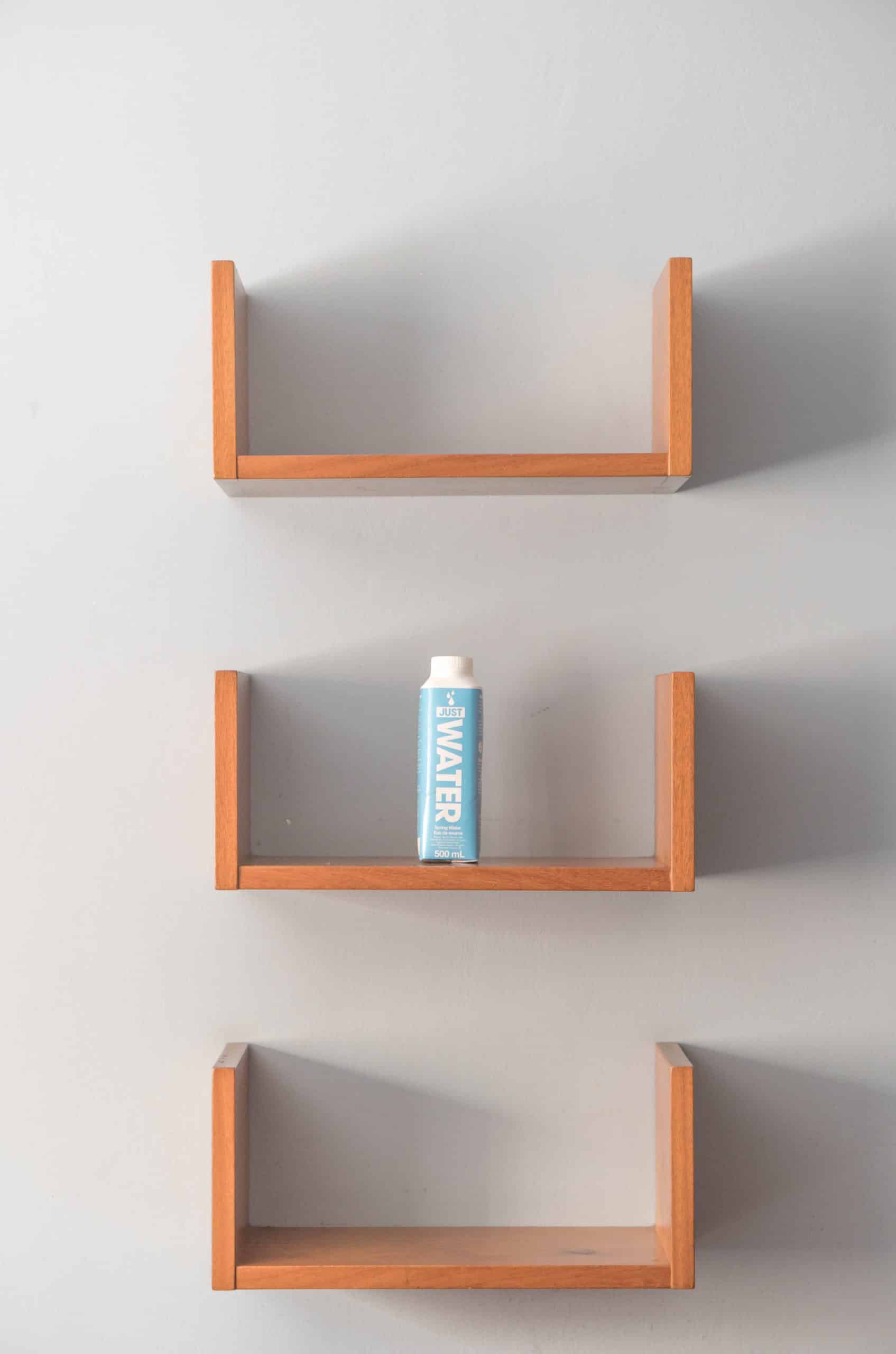 5. Recessed Shelving
Recessed shelves are one of the most valuable bathrooms remodel considerations because they offer additional storage without taking up floor space. They can be used to store items such as toiletries, towels, and cleaning supplies or to display decorative items.
Recessed shelves look great in any bathroom, are especially handy in the shower cubicle, and help keep the bathroom looking neat and organized. They are a great area to tuck bottles out of sight and are perfect if you forever knock them off regular shelves. They also look beautiful on the side of the bath, especially when filled with a glowing candle or two while you take a bath. Bliss.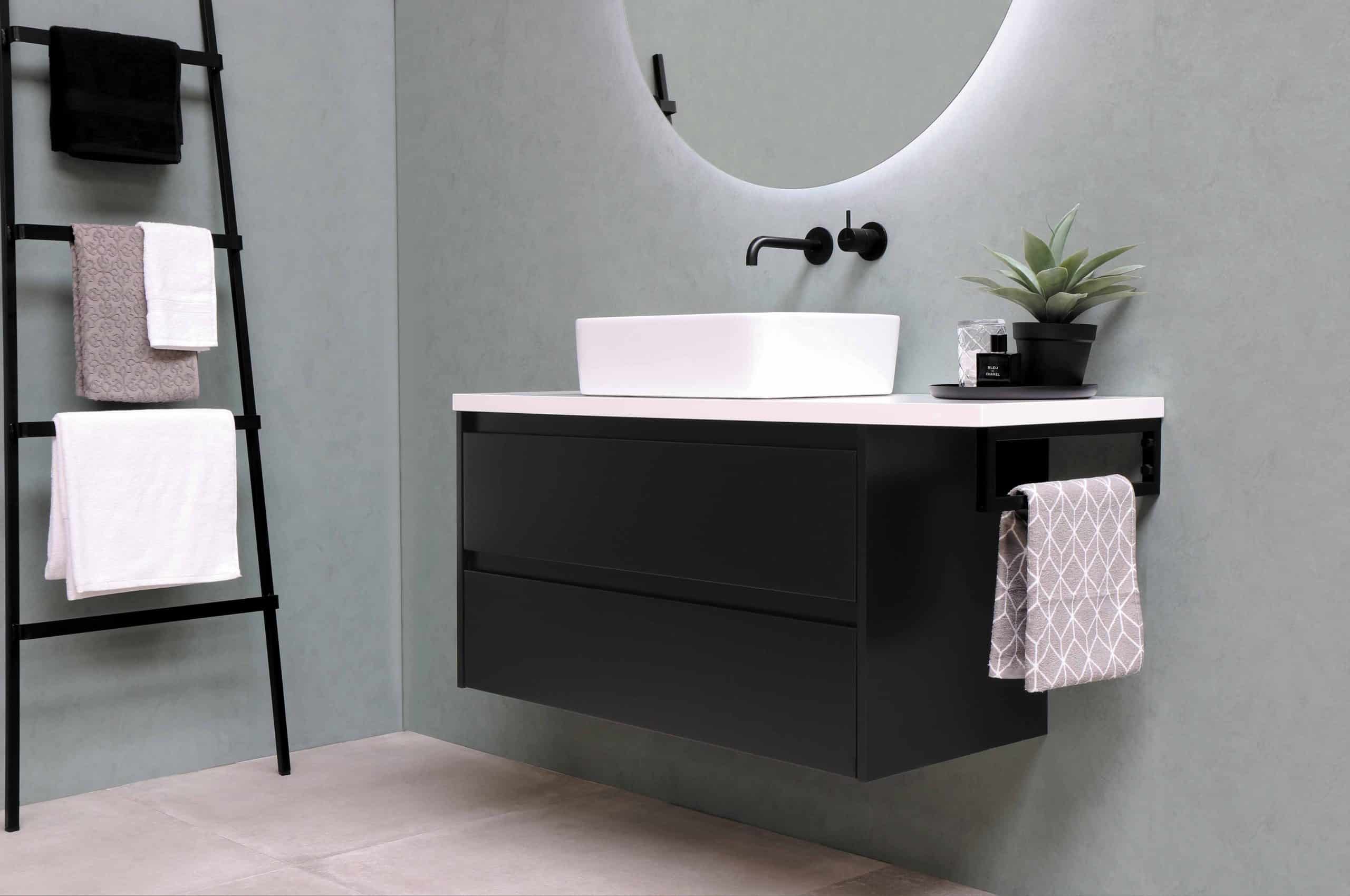 6. Add Heated Towel Rails in Your Bathroom Remodel Project
There is nothing better than wrapping yourself up in a cozy, warm, and soft towel when you step out of the shower or bath; that is why having a heated towel rail should be part of your bathroom remodel considerations. It offers luxurious comfort, and heated towel rails can keep bathroom towels dry and free from germs, bacteria, or musty odors.
There are currently many different heated towel rail designs on the market. You will love the touch of luxury this fitting creates in your bathroom. From traditional towel rails to more modern designs, there is bound to be a model that suits your taste perfectly.
Let's Get Started on Your Remodel Today
Quality of work is critical for bathroom renovations. This is where a professional bathroom remodeling contractor comes in. With their expertise, good contractors can efficiently help create a bathroom with function and aesthetics.
Furthermore, these professionals have access to the latest products and materials for bathroom remodel essentials, ensuring the bathroom remodel is up to current standards. Professional contractors also offer excellent advice and guidance for bathroom remodel considerations, including selecting bathroom fixtures, tiles, and other essentials. Lastly, contractors are familiar with local building regulations and can ensure your remodeled bathroom is up to code.
With all the advantages of engaging a professional bathroom contractor, it is easy to see why an experienced and qualified professional should complete your bathroom remodeling.
Compare Prices on Your Bathroom Project
Get free quotes today and select the best deal!